1.We will equip the professional eye protected glasses(USD120) and hand protected gloves(USD80) , let your worker can safety operation during the longer working.
2.We equipped the two fan for take the cutting smoke out from the room ,this way ,will efficiency to let the workshop in the good environment.
3.The teeth of our racks (ie, the distance between the two teeth) are 1.25 mm, while the other manufacturers are 1.5 mm. So that our machine cutting accuracy is far better than other manufacturers.
4.Our software has automatic correction function, that mean if the board put slant,software can automatically correct, so that can effectively ensure good cutting results.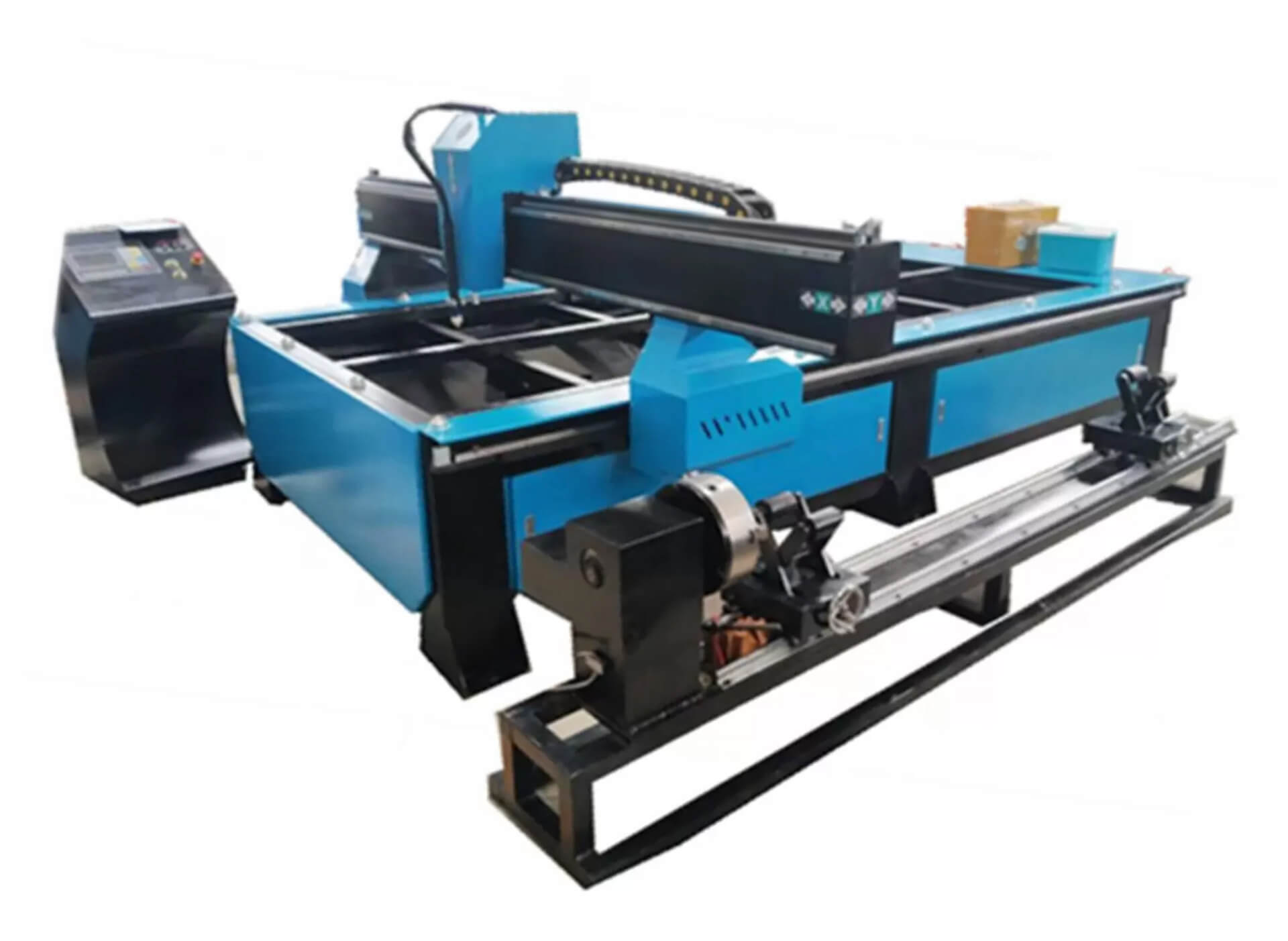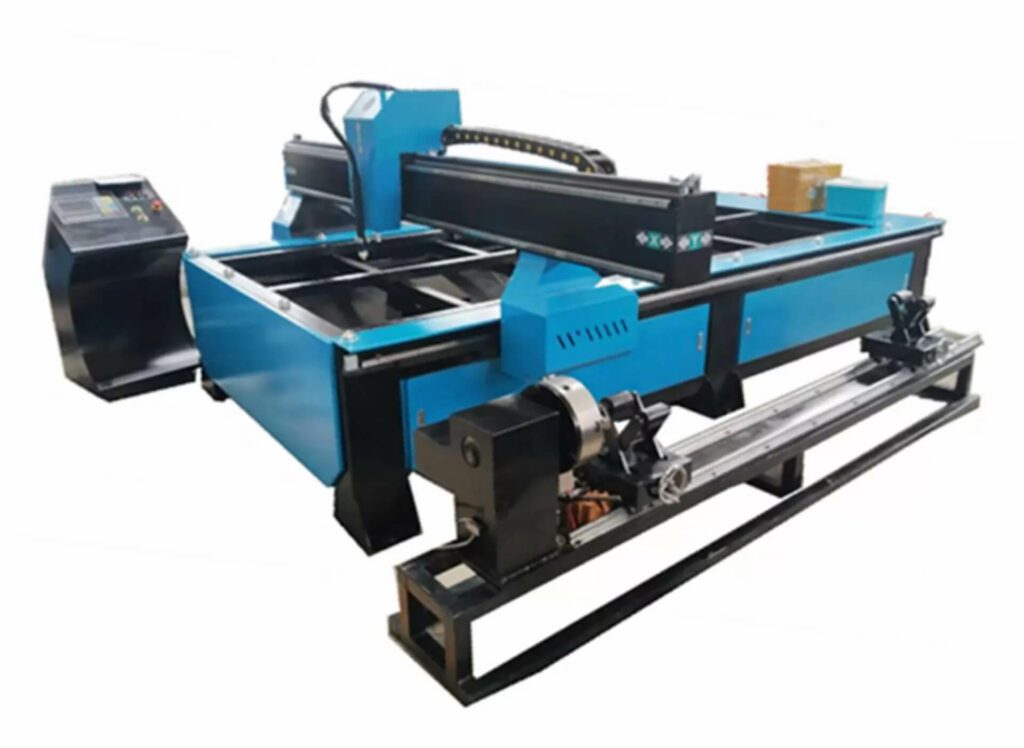 Product Description
Plasma is a machine used to cut metal sheets or pipes. Metals such as carbon steel, stainless steel, copper, and aluminum can be cut.
This machine adds a rotary axis to make a dual-purpose machine for plate and tube. The standard sizes are mainly 1325, 1530, 1540, 1560, 2040, 2060 and can also be customized according to customer needs
Parameter
MODEL
1530 63A Plasma cutting machine

Very thick steel structure

Torch Height control mode

-10°C-60°C. Relative Humidity, 0-95%.
Accessories and Advantage
Control panel
Our control panel it is big (10 inch ) more easy to check the detail menu .
and in the control system have many different language , such as Portuguese , Japanese, Korean, Netherland , Spanish ,Russian ,French .
Rotary axis
Realize 360-degree rotation, can cut metal pipes, and truly achieve dual-use in one machine
Sensor
If use the plasma cutting machine to cut the the thick meal ,have to use the arc height adjust system ,while our height adjust system use the high sensor , one minute can send out 12,000 signal per minute ,while other height adjust system usually send out 10000 signal per minute, so our cutting quality more better than other factory and cutting speed a litter faster than the same power plasma source.
Power supply
Uses a good domestic brand Huayuan power supply, strong cutting ability, can cut thick metals, there are also American hypertherm, German kjellberg to choose from.