GL-S SERIES
Double Beams & Double Cutting Heads Coil Stock Laser Cutting Machine 1500-3000W
Bring Decoiling, Leveling (Loading), Cutting and Unloading into Syn
Double Beams and Double Cutting Heads
Optional Robot Unloading Device
Flexible Manufacturing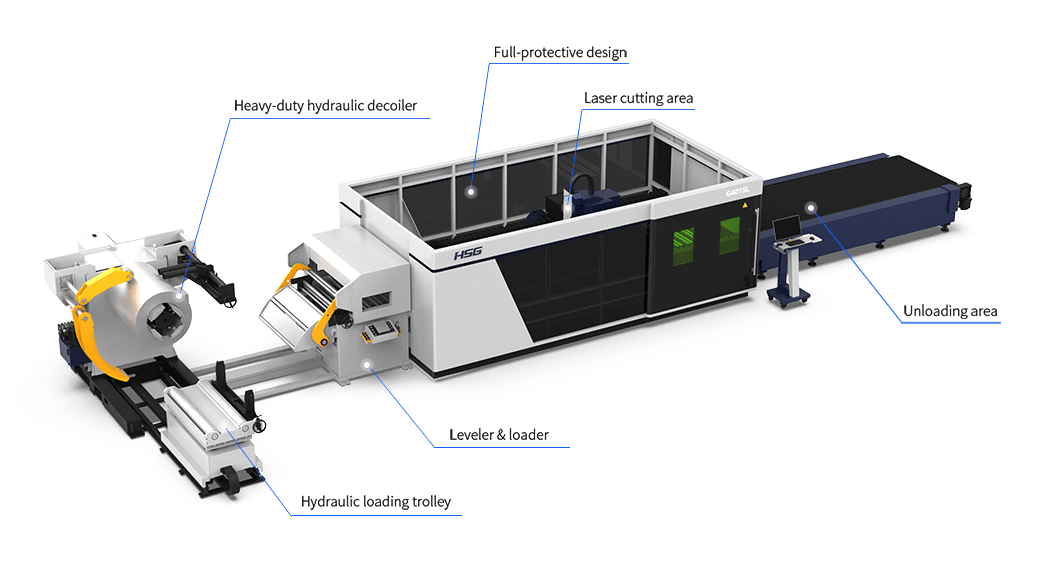 One Machine with Four Functions
GL-S has the function of decoiling, leveling (loading), cutting and unloading, rather than single-functional machine.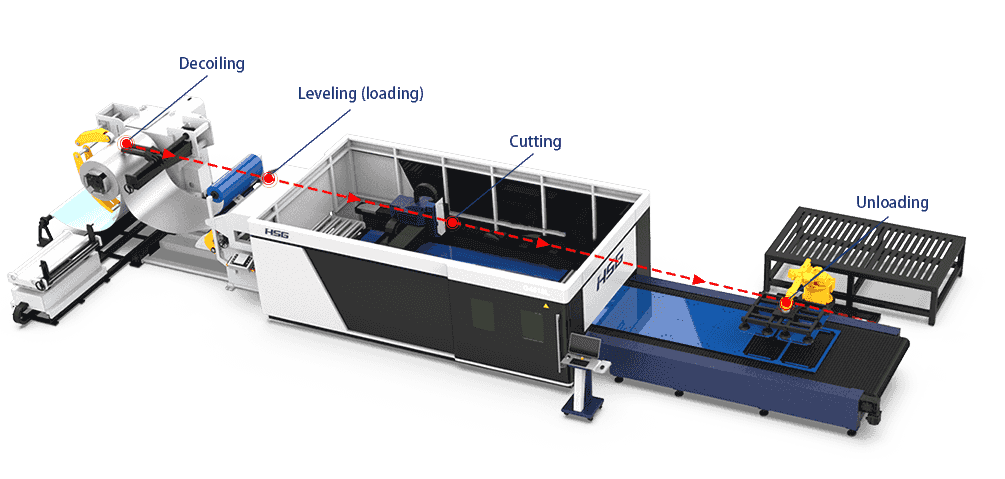 Alpha T Bus CNC System
Alpha T can make data transmission via a network cable.
Micro-connection cutting
Active obstacle avoidance
Real-time monitoring of core components
Active reminder of machine maintenance
HSG-NEST nesting software
*Bus refers to data transmission mode via on-site bus control system.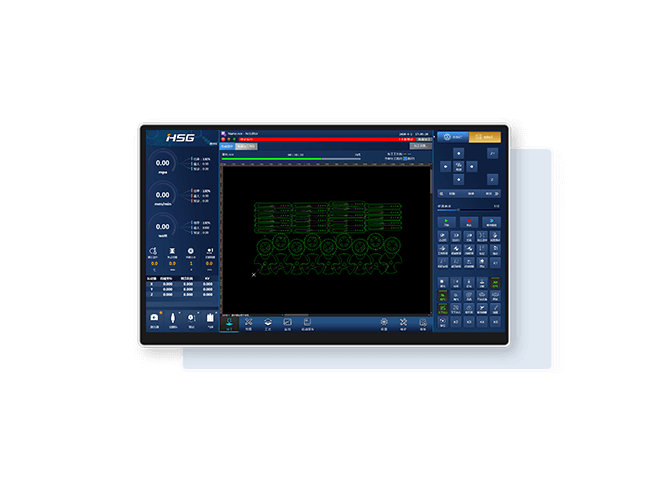 Autofocus Laser Cutting Head
The cutting head can adjust its focus according to laser beam mode to make sure of mirror-like surface.
* Servo autofocus system
* Automatic cooling and obstacle avoidance
* Three built-in protective lens
* Anti-pollution design
* Give early warning if abnormal
Scrollable Platform
Scrollable tool bits are synchronous with cutting sheets to prevent possible scratch while cutting.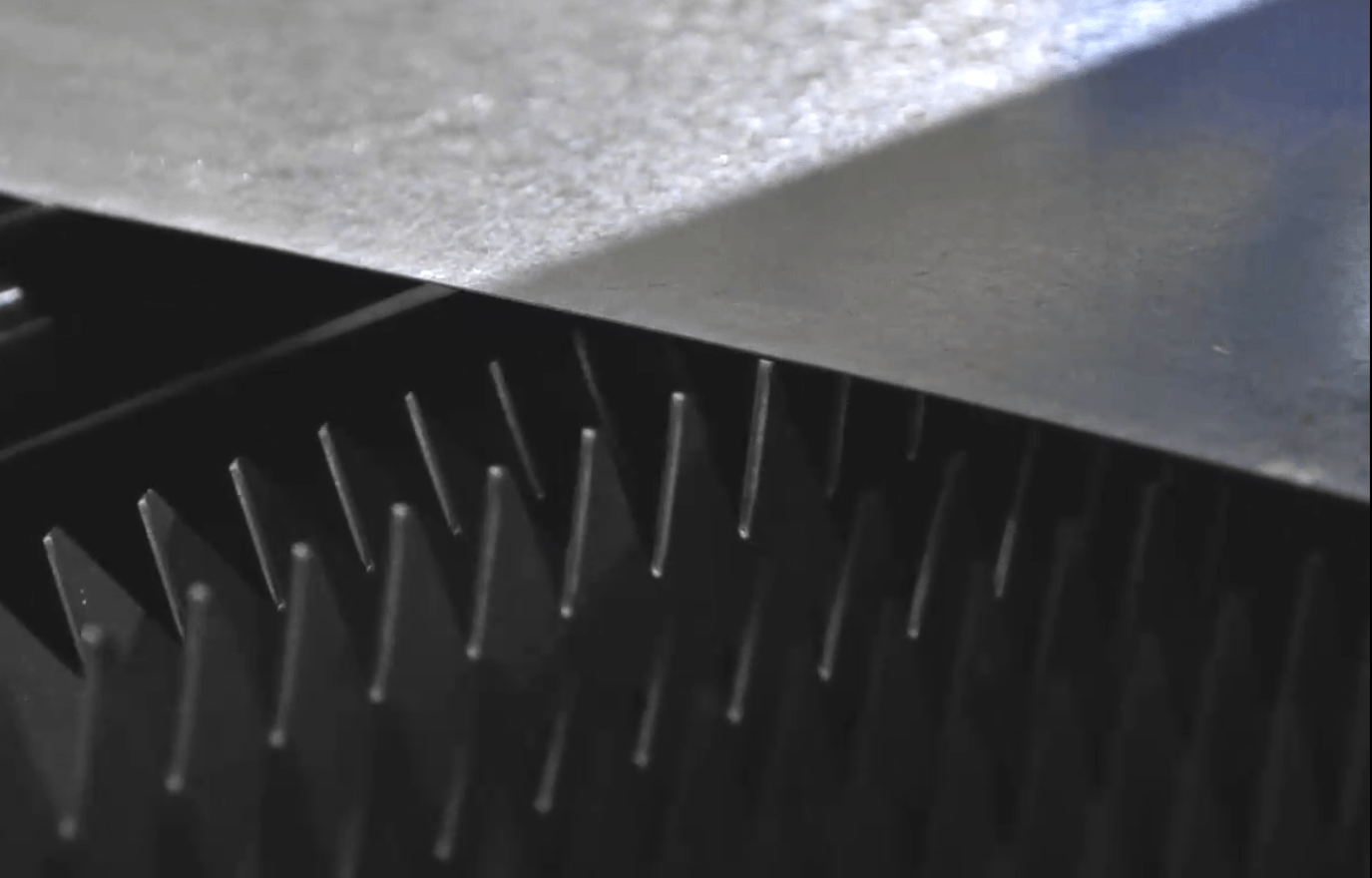 Integrated Machine Bed
The machine bed has 500Mpa tensile strength and receives lonnealing and vibration aging to remove its stress.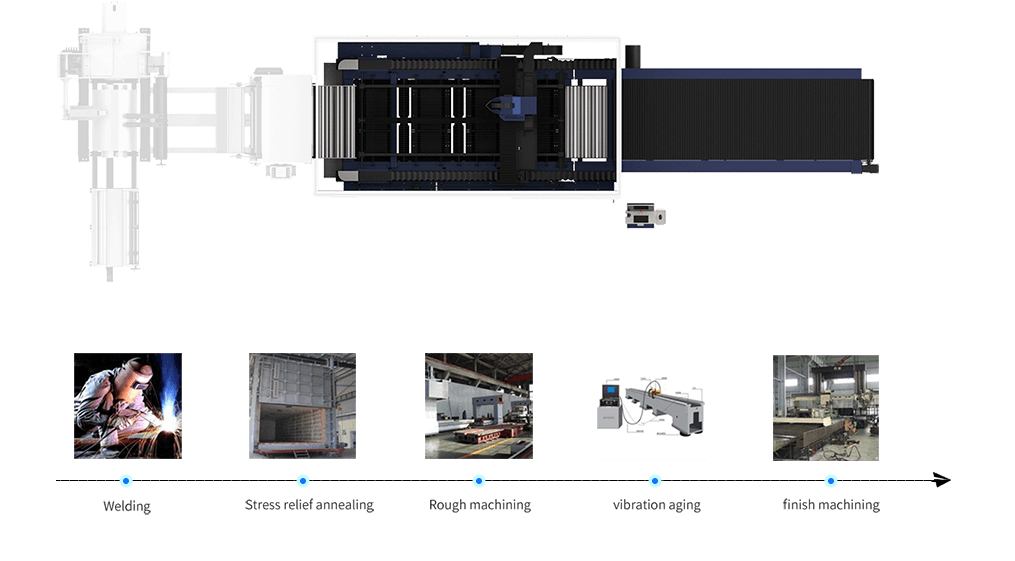 Technical Parameter
| MODEL | G3015L | G4015L |
| --- | --- | --- |
| | | |
| | | |
| X/Y-axis Positioning Accuracy | | |
| X/Y-axis Repositioning Accuracy | | |
| | | |
| | | |
* Machine appearance, technical parameters, function description, data comparison shown in this page are from HSG in-house laboratory. All testing results and experimental data shall be subject to real machine.
Cutting Samples