GF-B SERIES
High-power Large-format Laser Cutting Machine 6-30kW
Alpha T Bus CNC System
Alpha T can make data transmission via a network cable.
Micro-connection cutting
Active obstacle avoidance
Real-time monitoring of core components
Active reminder of machine maintenance
HSG-NEST nesting software
*Bus refers to data transmission mode via on-site bus control system.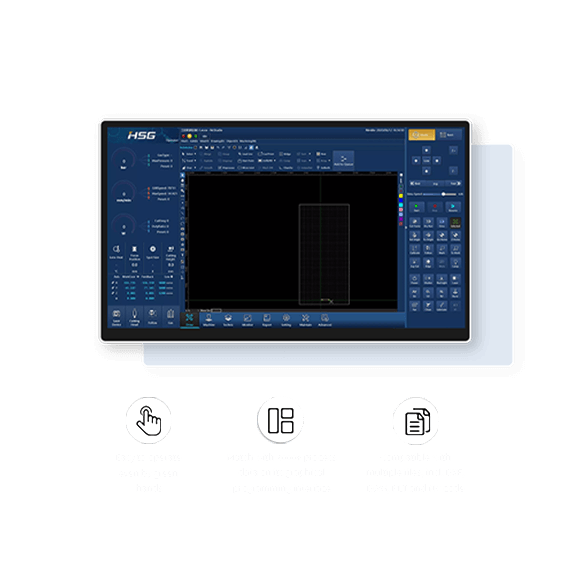 Once Forming of 45° Bevel
P10/P20/P30 cutting head works in conjunction with Alpha T bus CNC system to break through conventional 0° straight section and make 45° bevel possible. V-, X- and Y-shaped bevel can take shape only once.
Cut Large-format Thick Sheets
Processing format 24000*5000mm, allow customization of format length. Cut both sheet metals and profile steels.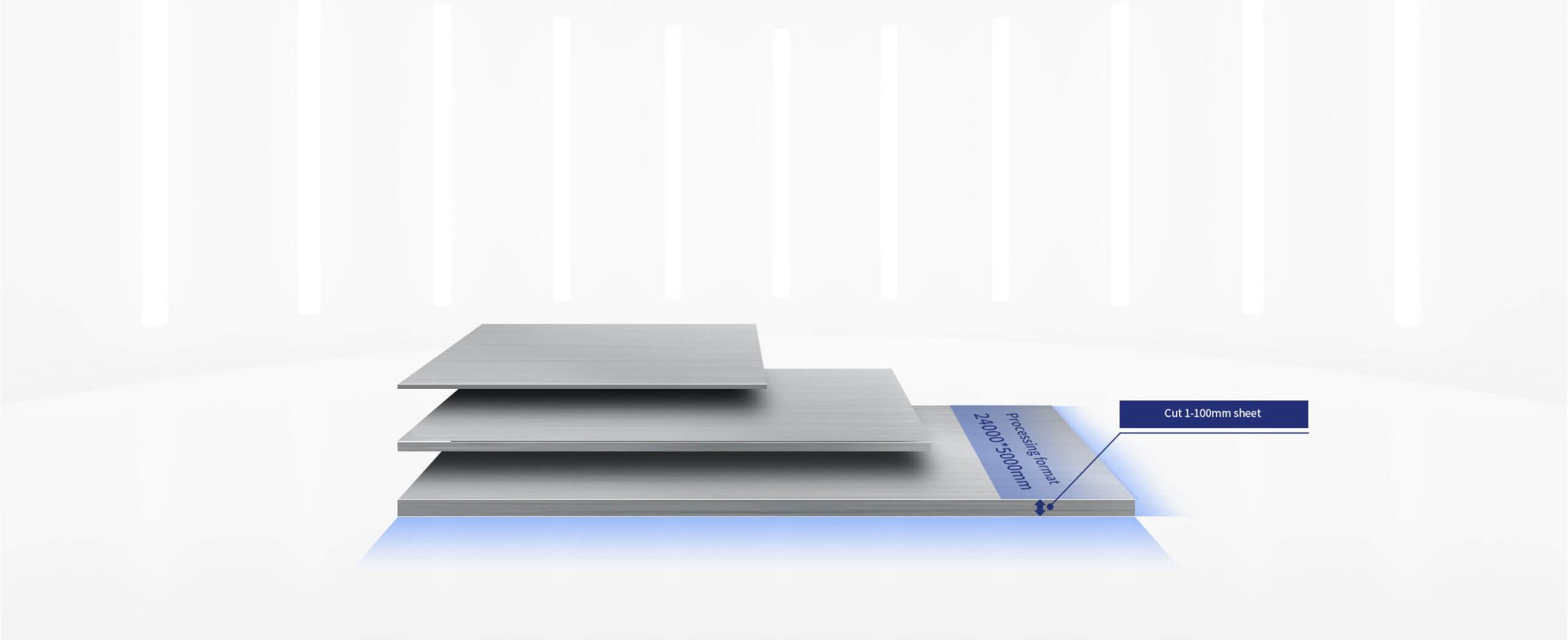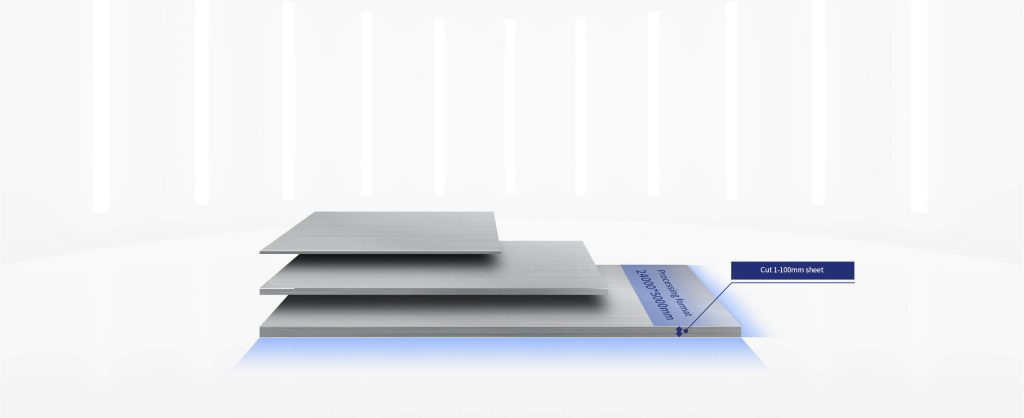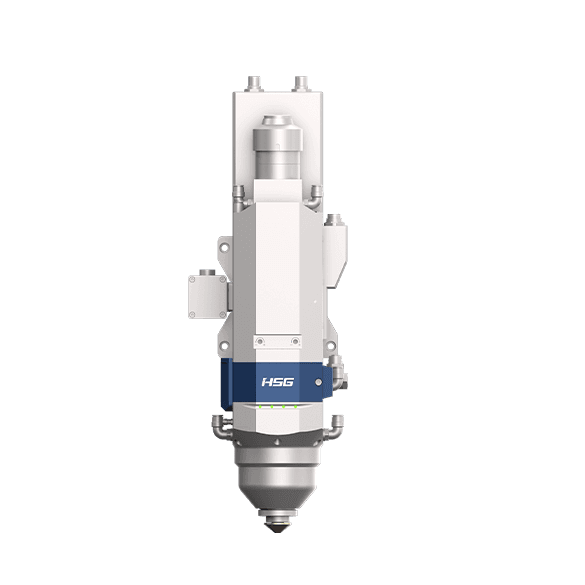 P10/P20/P30 Autofocus Laser Cutting Head
It can change its laser spot to proper size and shape according to cutting materials and thickness.
Active obstacle avoidance, automatic cooling down
Optical filming, visual display of temperature and pressure
Anti-pollution design, cut with mirror-like surface
Remind of regular maintenance, give early warning if abnormal
Eco-friendly Ventilation System
With it, cutting smoke dust is blown to one side from another of machine bed and sucked into ventilating ducts under the support of ventilation system. The machine bed is divided into small zones and corresponding air dampers will be opened according to cutting head position.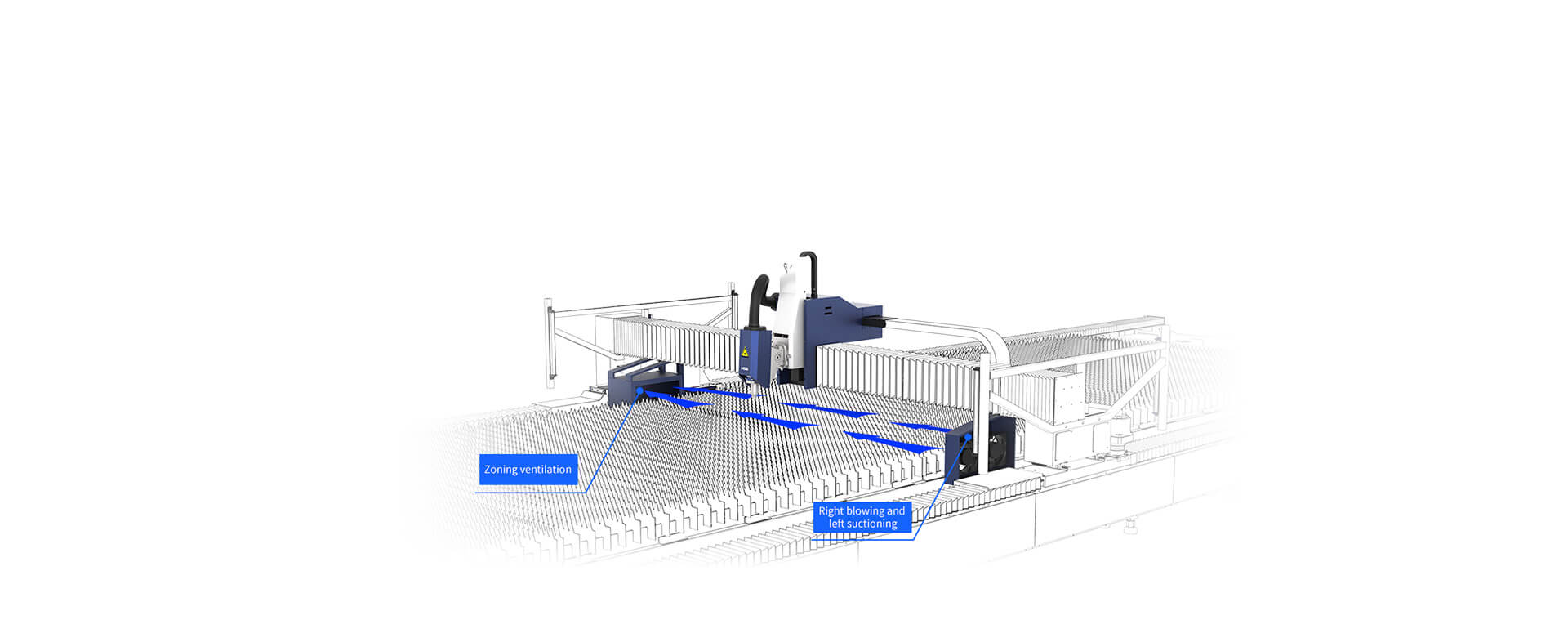 Carbon Steel Welded Machine Bed
It is made up of several sections, therein, each section is 5-7m or prolonged as required by users.
Modular Platform
The platform (patent No. ZL201921441366.7) is module-based and separates from machine bed.
Technical Parameter
| MODEL | G13025FB | G13030FB | G13035FB | G13040FB |
| --- | --- | --- | --- | --- |
| | | | | |
| | | | | |
| X/Y-axis Positioning Accuracy | | | | |
| X/Y-axis Repositioning Accuracy | | | | |
| | | | | |
| | | | | |
| Loading Weight of Platforms | | | | |
| Overall Dimensions (L*W*H) | | | | |
* Machine appearance, technical parameters, function description, data comparison shown in this page are from HSG in-house laboratory. All testing results and experimental data shall be subject to real machine.
Cutting Samples