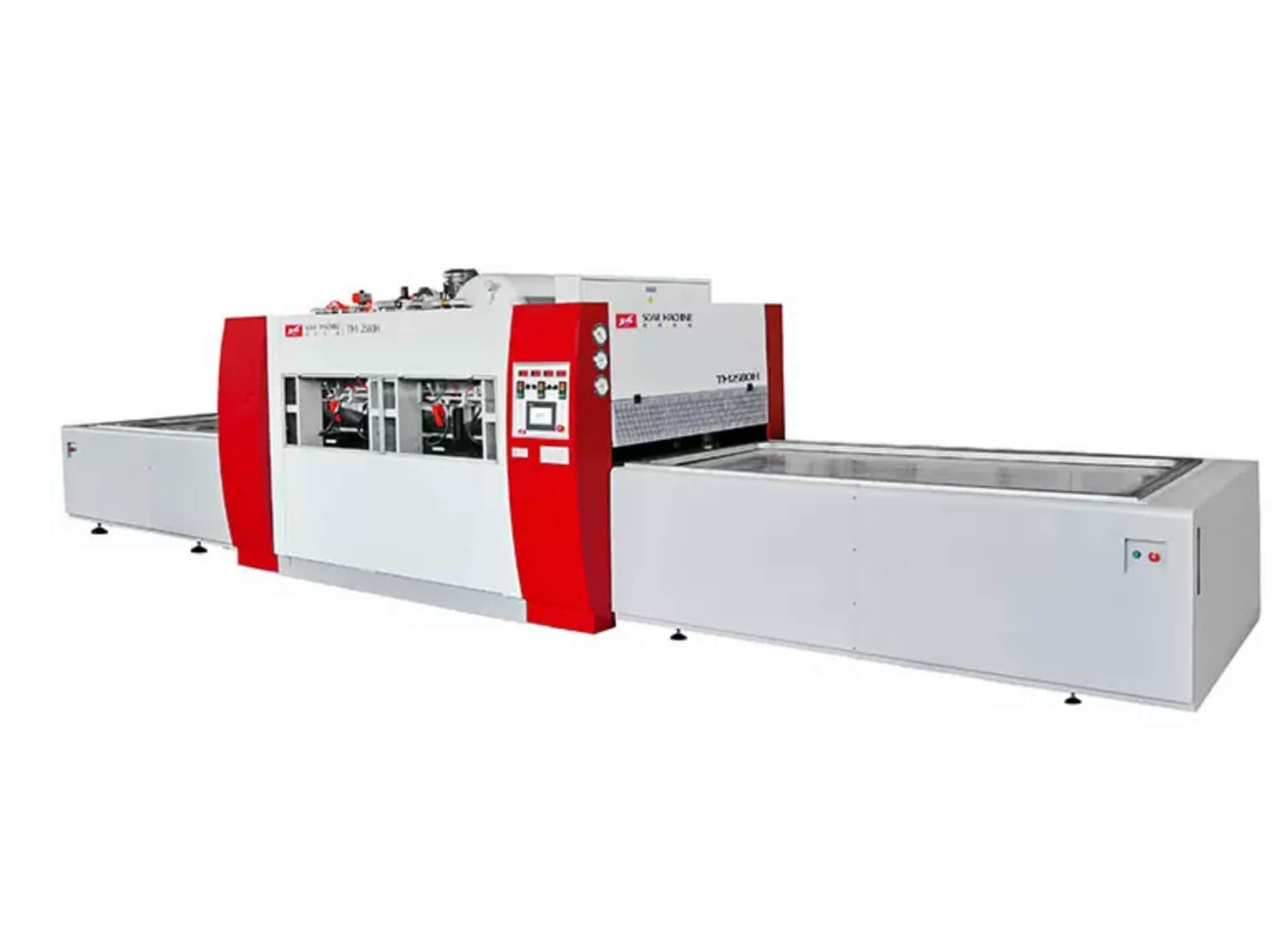 General Introduction:
It is used to work with various high-quality PVC, high gloss, hot transfer and veneer at one side. Mainly press the cabinet,wardrobe,and other furniture.
The products are of high quality, and will not peel off,the line and groove are clear.
This machine can choose loading pressure two times mode by silicon rubber sheet to ensure the quality

Parameter
MODEL
TM2580H

2580mm×1320mm(inner size)

Maximum height of the work piece :

50mm(including the bottom support)

Actual power consumption :
Accessories and Advantage
vacuum pump,adopting German technology, its horsepower is strong, and long service life.
The main engine of hydraulic pressure system adopts international advanced system.The plate plug-in principle features advanced structure, low malfunction rate, high flow and rapid pressure (pressing time about 5 seconds instead of traditional pressing time 15-20 seconds) thus promoting production efficiency.
The operation system chooses the international branded "Delta" PLC control equipment and the large man-machine touch screen . The machine is easy to control, and the technology is highly advanced.
The automatic degree is very high.
The main electrical equipments for control system adopt "Schneider" , "Weidmuller", Taiwanese "Delta", Chinese "CHINT".
Number display current, voltage display, are easy to see. The micro computer temperature control equipment is adopted to control the temperature exactly.
The machine frame is made up of 6 whole pieces of armor plates excavated to avoid welding deformation.
The travel system for plate movement adopts our company's patent, which matches the frequency governor, forming low speed to start, gradually speed up, high speed to move, low speed to stop.
Ensure stable movement to avoiding translocation of the work piece.
The machine equips one piece of partition wall, which is used for covering different colors PVC film at one time.8 rollers PVC supports,automatic cutter,hook knife,trimming cutter,save man power.
TM2580H main specialties: humanized designs.
Alarm designs for malfunction in PLC program are more comprehensive. The malfunctions are clear and easy to solve.
Installing German various pressure sensors,they accurately control the exact pressure digital.
Machine has 4 models(matt PVC,high gloss,veneer,pre-press), we can choose correct model according to the different workmanship
Setup mandatory maintenance program in PLC.