1)Most of the spare parts are imported :such as Italy HSD spindle,Taiwan syntec control system, Japan Yaskawa servo motor,Taiwan original guide rail and rack .
2)The 2 spindles with 9V boring head makes the machine more efficiency ,which can change very fast .
3)The lathe is founded by high-quality steel that ensures the high stability ,all the three axises are using imported straight quadrate rails.
4)Adopts Yaskawa servo motor made in Japan, which is very powerful and with little noise .It can work continue without maintaining.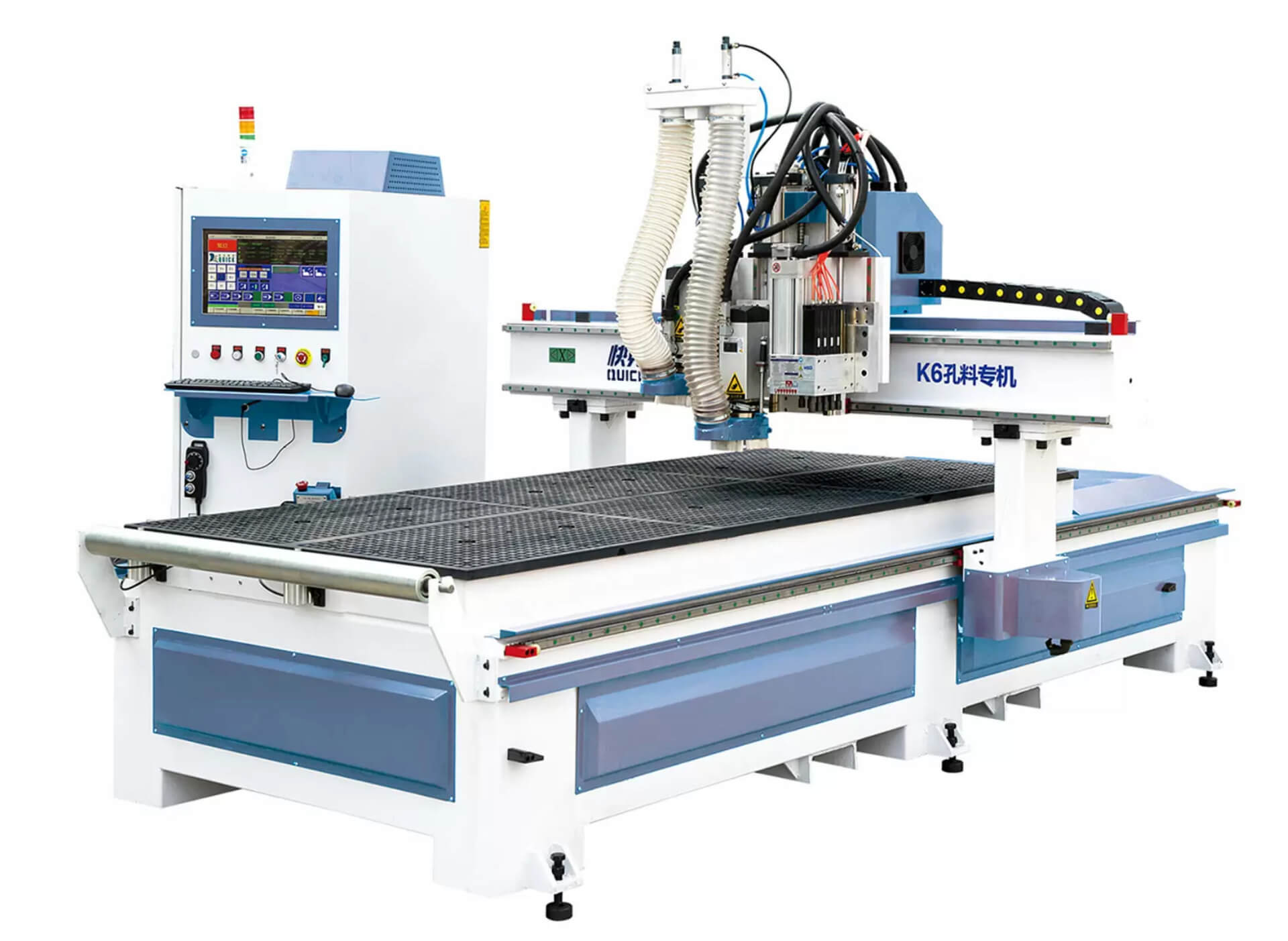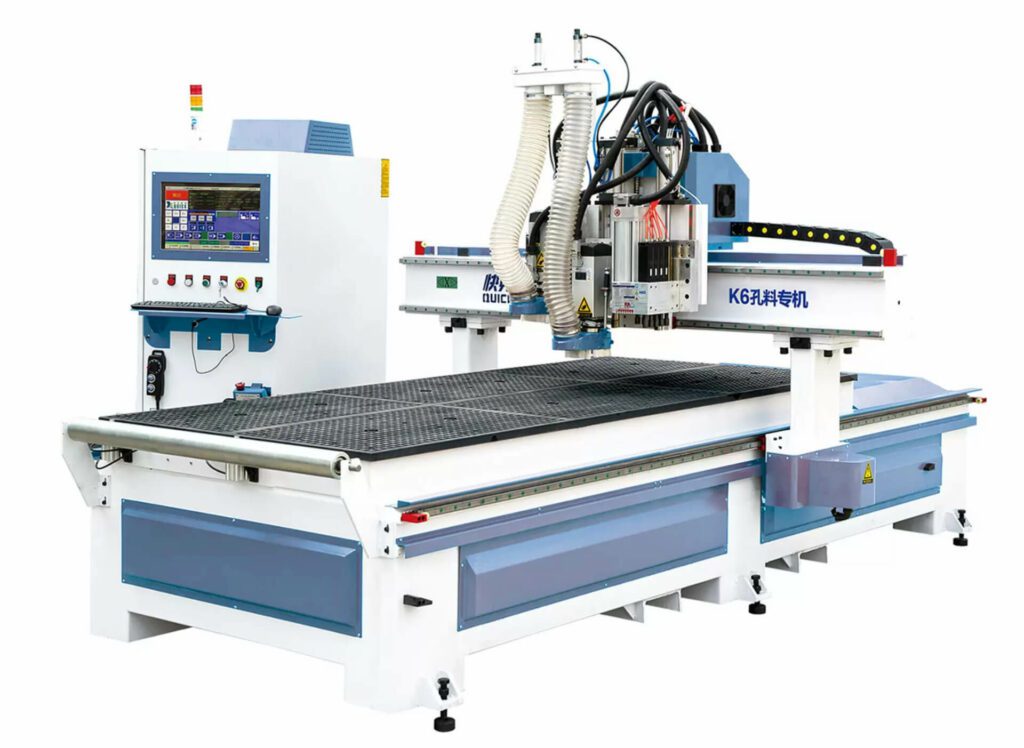 Product Description
Trying to figure out which commercial CNC router is right for you? Contact our team to learn more about how our tools can craft anything you have in mind.
K6 is a business special machine is used for drilling vertical holes and cutting of the plate custom furniture, which completely replace the traditional drill and get rid of the traditional punching. For skilled workers, the scanning bar code is directly processed.Specially designed software is used through the rapid numerical control special control system.
The machine working size can be customized,auto Loading&unloading system as option.
Parameter
MODEL
K6

rack and pinion, gear drive

6KW Chinese fan cooling spindle

Artcam / Alphacam software

1. Working size2. Auto loading and unloading system3. Pump 4.Quickworks software
Accessories and Advantage
Spindle
This model have 2 spindles and one 9V boring head,the spindle for cutting and boring head for drilling,which can change very fast.
Controller
Taiwan Syntec control system, with vernier handle controller. Independent electrical control box, with the perfect wiring and free moving pulleys.
Original Taiwan rails
Precision N class linear guide way with precision less than 0.02mm middle preloading design high precision.
Servo motor -Japan YASKAWA
Yaskawa servo motor,Σ-V system is newest type, With high speed, high precision. Motor's max. torque can reach 350% which may shorten speed up and slow down time.The servo motor can response instantly. High resolution makes high Precision position and high precision procession.
Vacuum table
The vacuum table has a strong suction and the table area ensures the centralized supply of suction of small-size board.

Application
Advertising industry:Signage, Logo ,Badges, Display board, Meeting sign board, Billboard,Advertising filed, Sign making,Acrylic engraving and cutting, Crystal word making, Blaster molding and other advertising materials derivatives making.
Wood furniture industry:Doors, Cabinets, Tables, Chairs, Wave plate, Fine pattern, Guitar….
Artwork and Decoration:wood crafts, gift box, jewelry box.
Other:Relief sculpture and 3D engraving and Cylindrical object.