If you're looking for efficiency in a CNC machine, our UD-481 are an excellent way to go. These machines allow you to increase the speed of production and improve the quality of your cuts, growing your business along the way.
Spindle:9kw HSD
Motor:Yaskwa servo motor
Controller :Syntec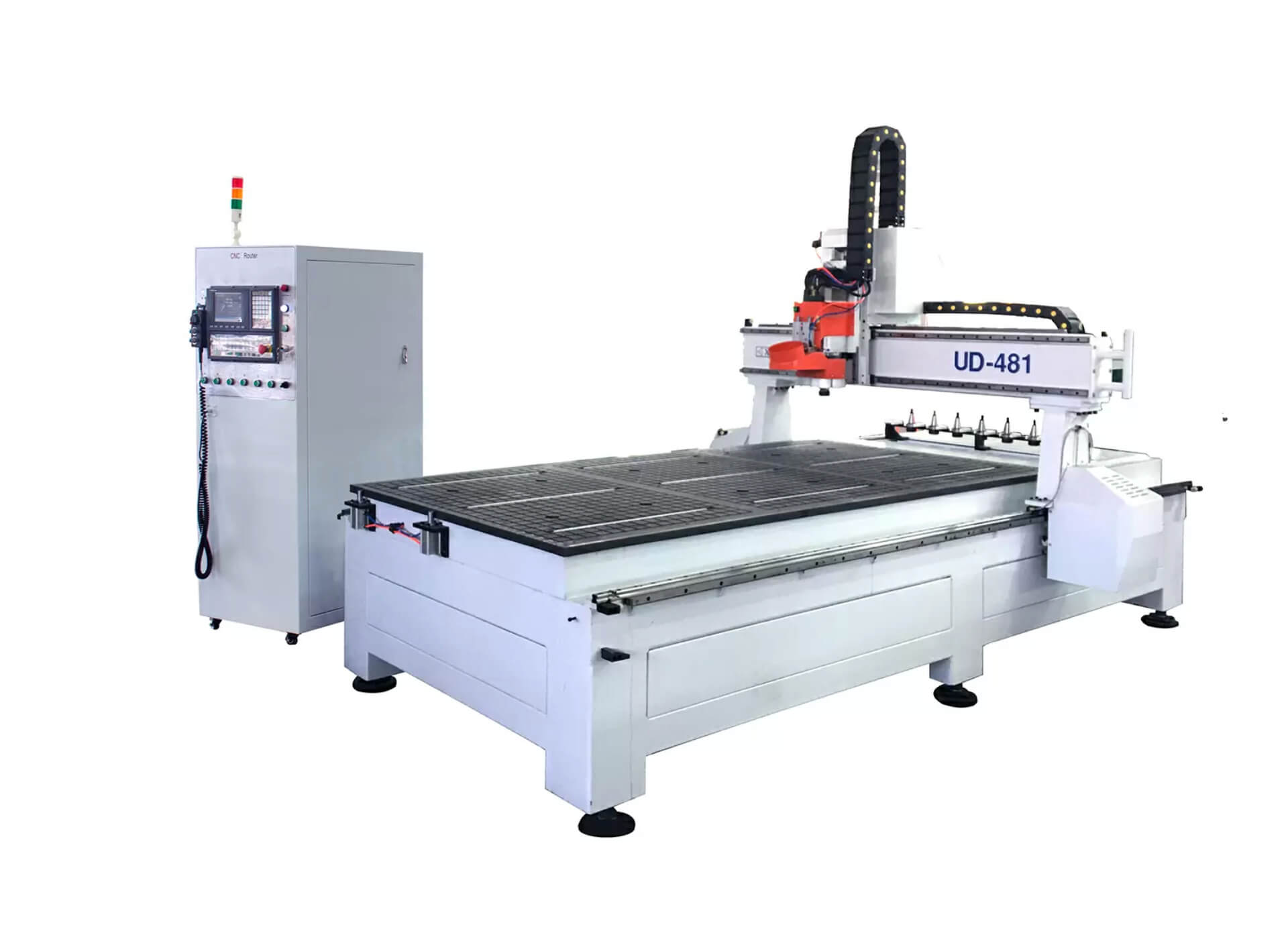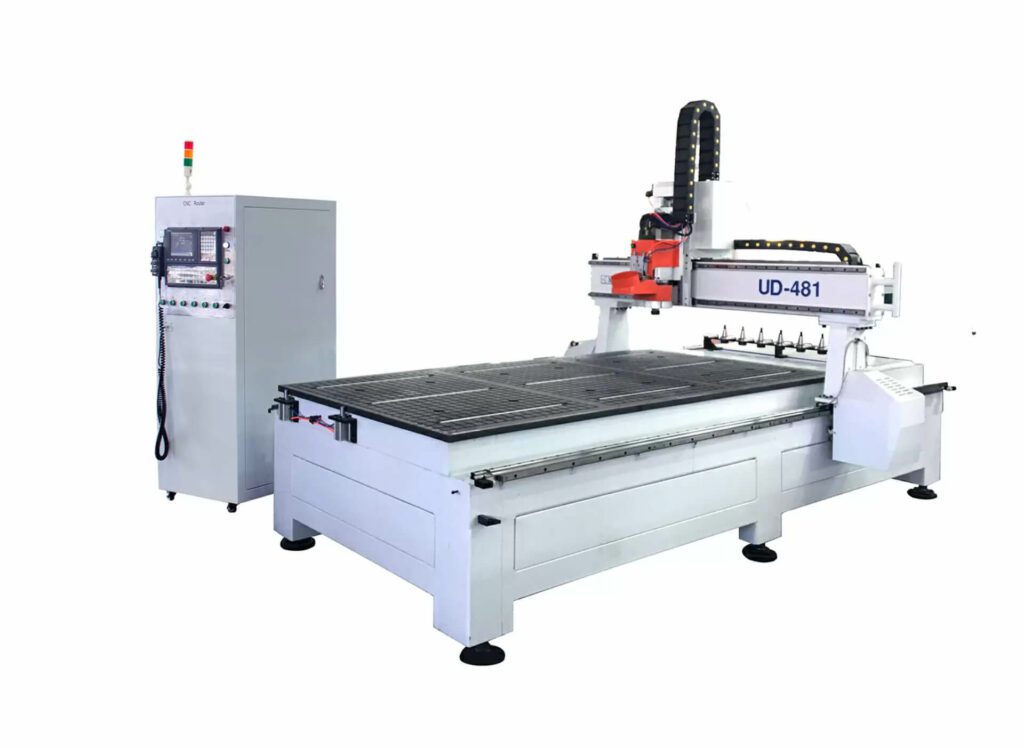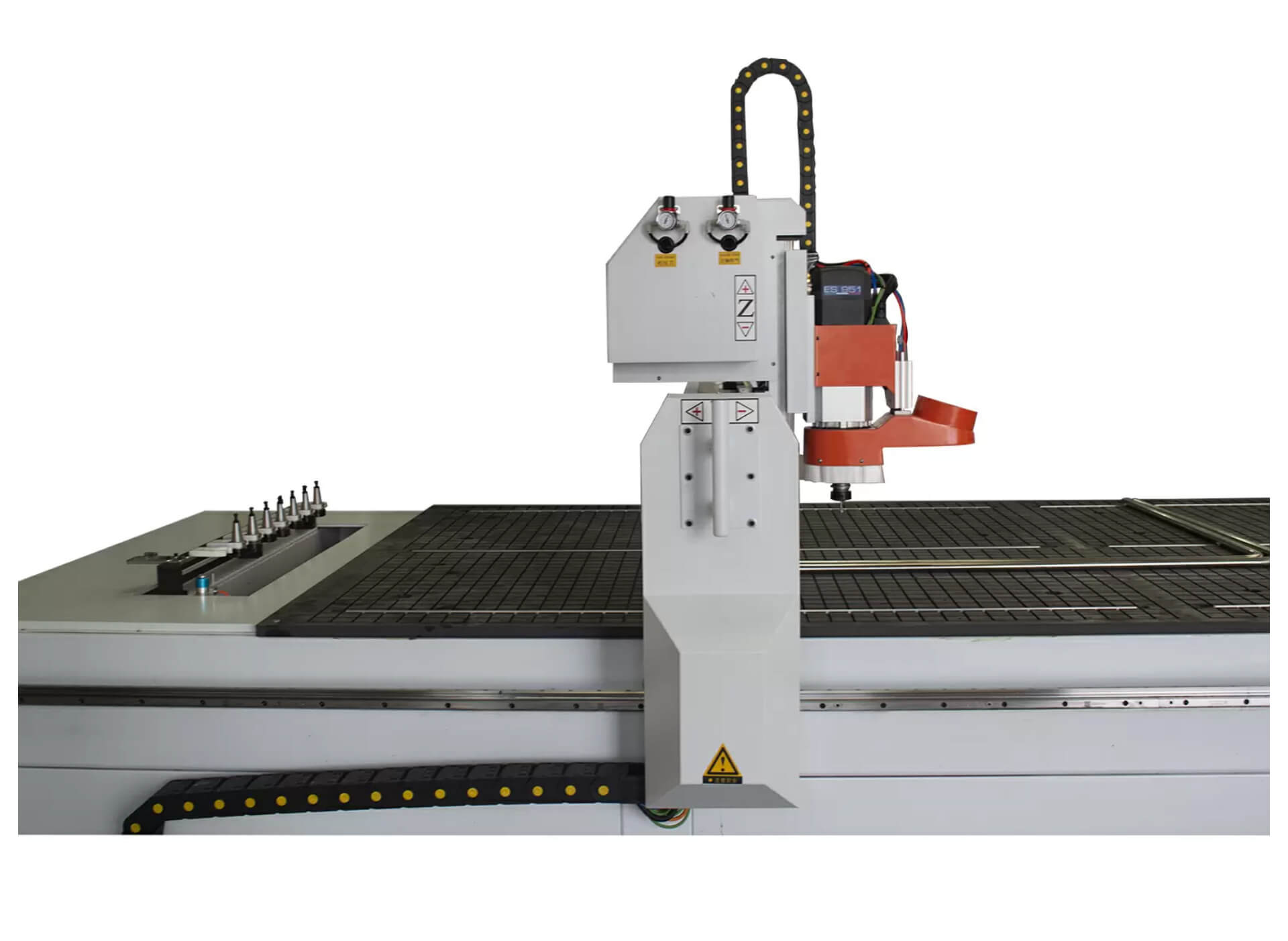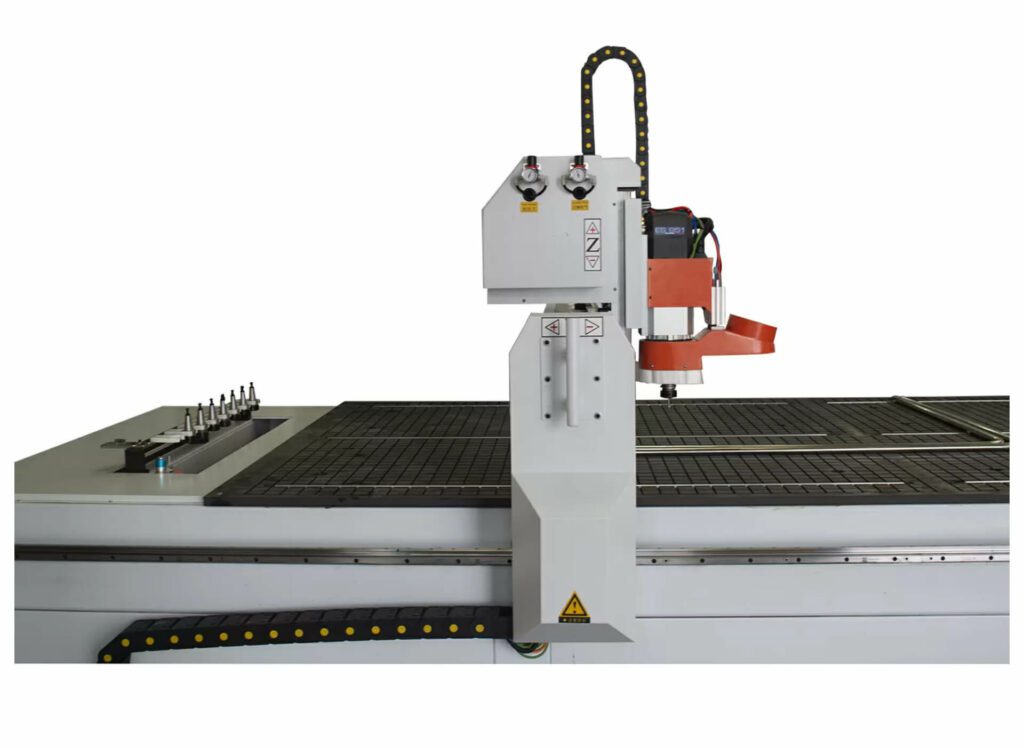 Product Description
UD-481 Body adopts an overall thick-walled all-steel structure design,high strength and smooth rotation. After annealed at high temperature,long-term high-speed operation deformed free and maintains high accuracy.
Lathe bed ruggedly constructed,welded with square steel and annealed at high temperature to eliminate welding stress, and ensure that it will not be deformed after use for more than many years.The lathe bed stiffeners are denser, which increases the strength of it and ensures that the bottom plate is not deformed.
High strength and smooth rotation CNC machines are 100% original and we have our own machining shop.This is not have in many companies.
It needs to be with a accuracy meter when for installing the the column,side panel,spindle etc,ensures high precision of the machine.
multifunctional,It could cutting MDF, particle board, multilayer board, nylon, acrylic, insulation board, foam, aluminum, plastic chemical components, PVC, organic glass,plate,wood furniture,etc.

Parameter
MODEL
UD-481

2000x3000x300mm2000x4000x300mm
Accessories and Advantage
1. Syntec controller
Large storage capacity, fast transmission and stable operation.All function keys are on the panel, you can see the entire processing path on the screen, suitable for novice users to search. The running program can be modified directly in the system. With automatic tool setting function.
2. HSD spindle
The spindle is 9kw Italian HSD, which has the characteristics of high speed, low noise, high temperature resistance and long life.
IP65 waterproof and dust proof, can carry out heavy cutting.
3. Japan Yaskawa servo motor 850W
YASKAWA, Japan servo motor,this is newest type, With high speed, high precision. Motor's max. torque can reach 350% which may shorten speed up and slow down time. The servo motor can response instantly. High resolution makes high accuracy.
4. Vacuum Table with T slot
The vacuum table has T-slot mounting devices incorporated into the tables to enable fixtures and material blanks to be clamped directly to the table. Clamps are provided.

Application
Advertising industry:Signage, Logo ,Badges, Display board, Meeting sign board, Billboard,Advertising filed, Sign making,Acrylic engraving and cutting, Crystal word making, Blaster molding and other advertising materials derivatives making.
Wood furniture industry:Doors, Cabinets, Tables, Chairs, Wave plate, Fine pattern, Guitar….
Artwork and Decoration:wood crafts, gift box, jewelry box.
Other:Relief sculpture and 3D engraving and Cylindrical object.