ARW SERIES
Automatic Pallet Racks for Sheet Metals
Allow Customization
Unmanned and Full-automatic Operation
Feed One or Multiple Machines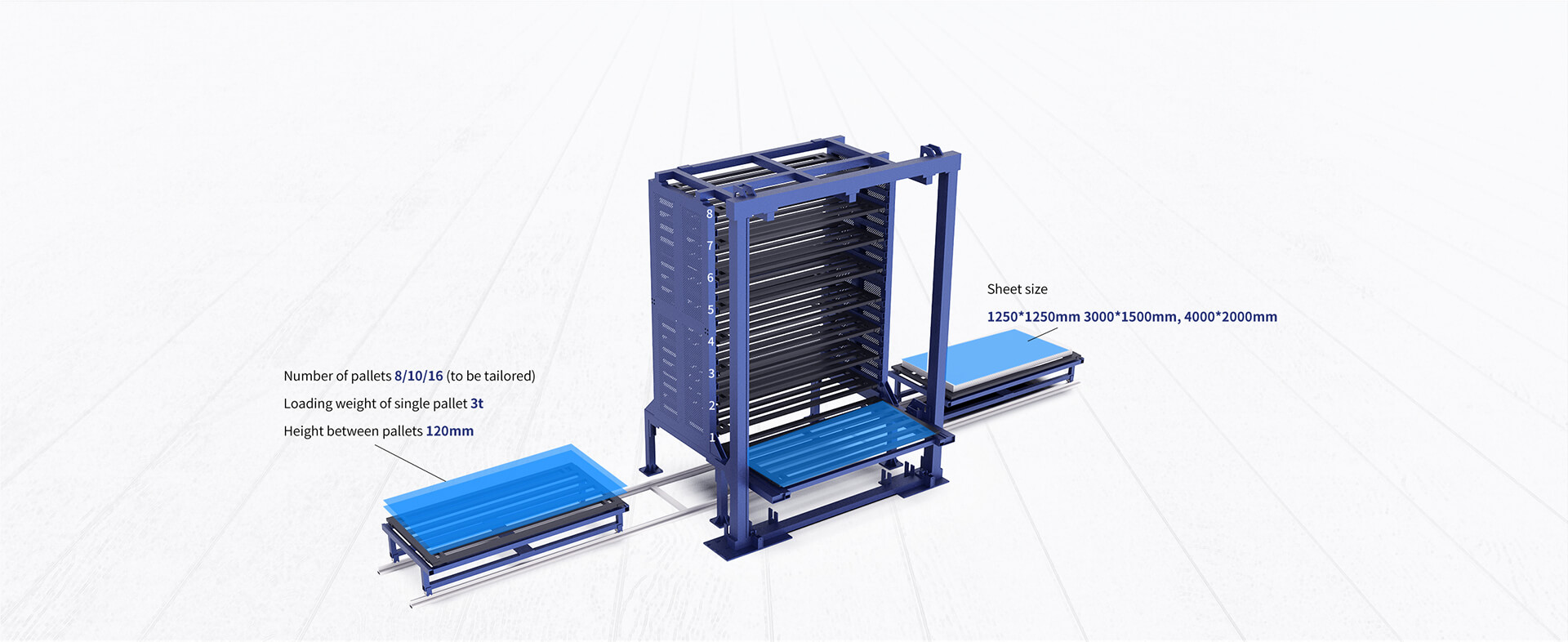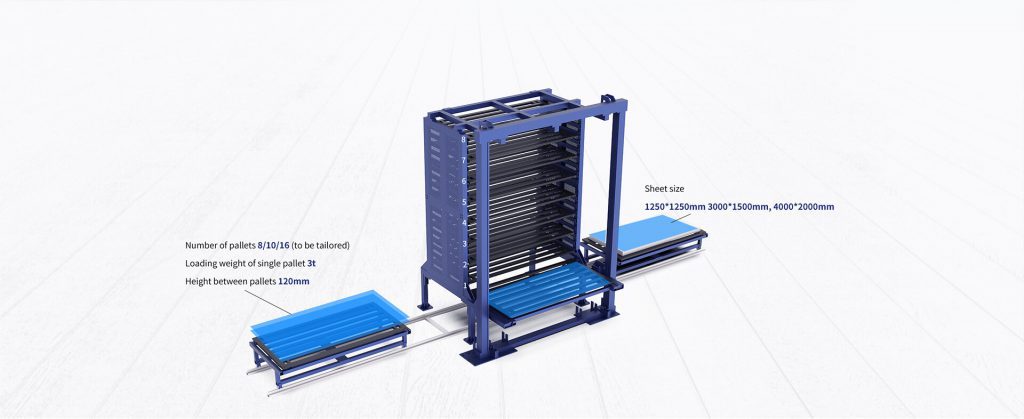 Scientific and Tightly-packed Storage
Sheet metals are stored in a batch and systematic way for the convenience of easy invocation. This tower-type stereoscopic pallet rack makes effective use of cubical space and accommodates sheet metals compactly. As thus, disordered storage manner will become a thing of the past.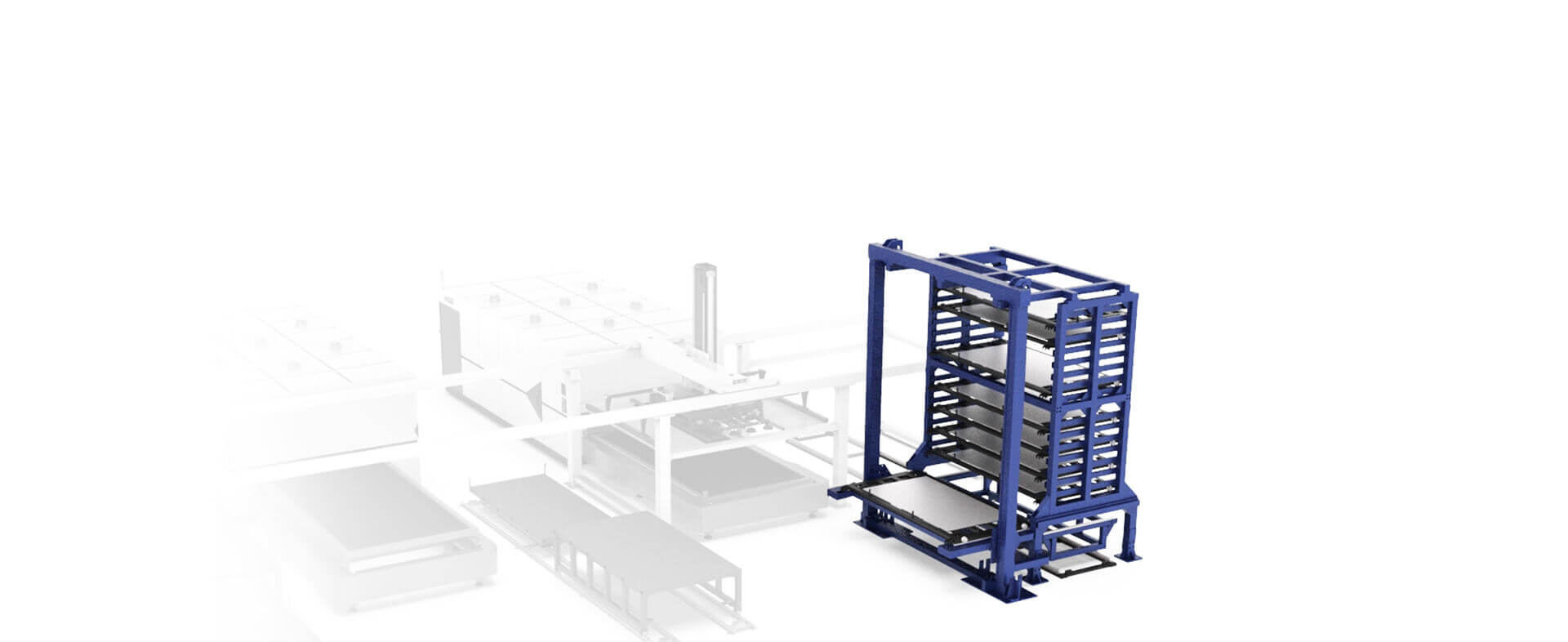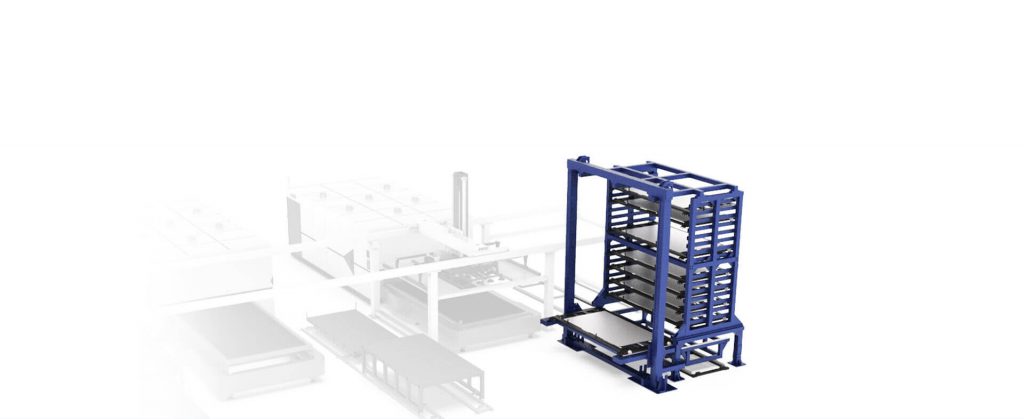 Unmanned but Well-arranged Production
The production starts by itself according to relevant plans. Its control system can invoke sheet metals for loading and enable unmanned cutting. Consequently labor costs are saved and misoperation caused by manual work is effectively avoided.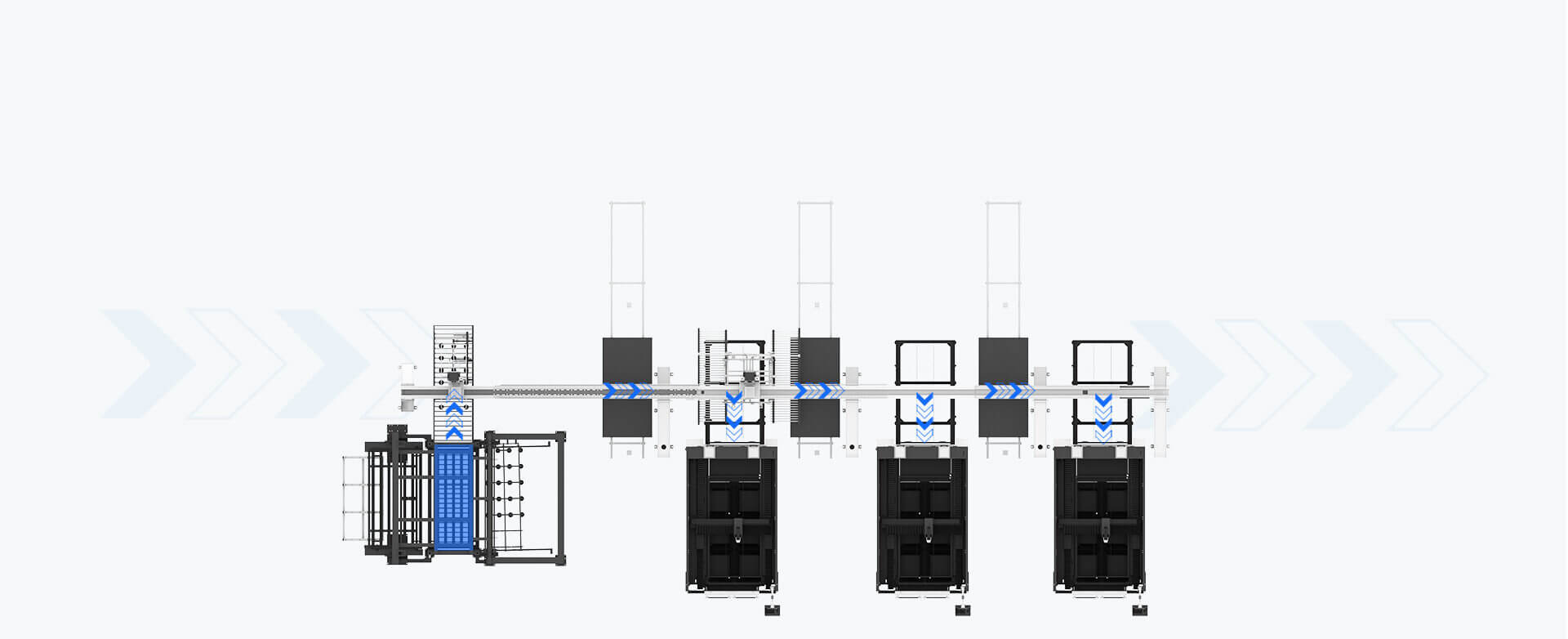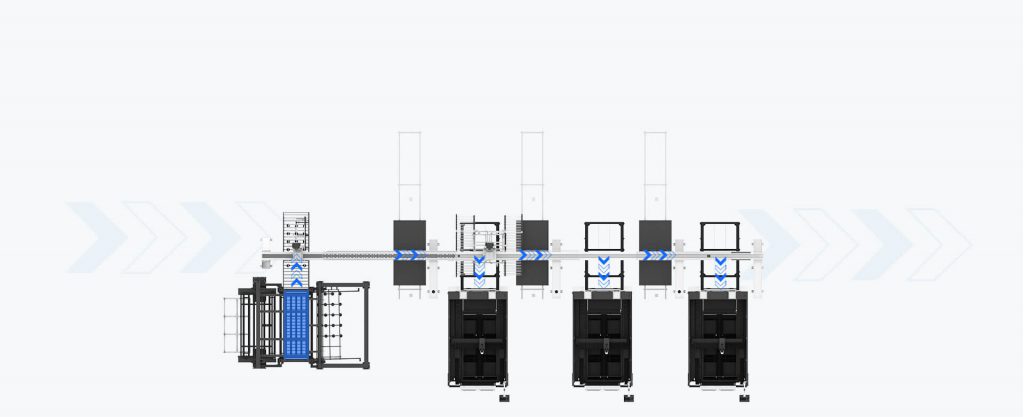 Feed One or Multiple Machines
A pallet rack can simultaneously serve for several cutting machines. Except for reduction in energy consumption, the utilization of workshop will also be enhanced.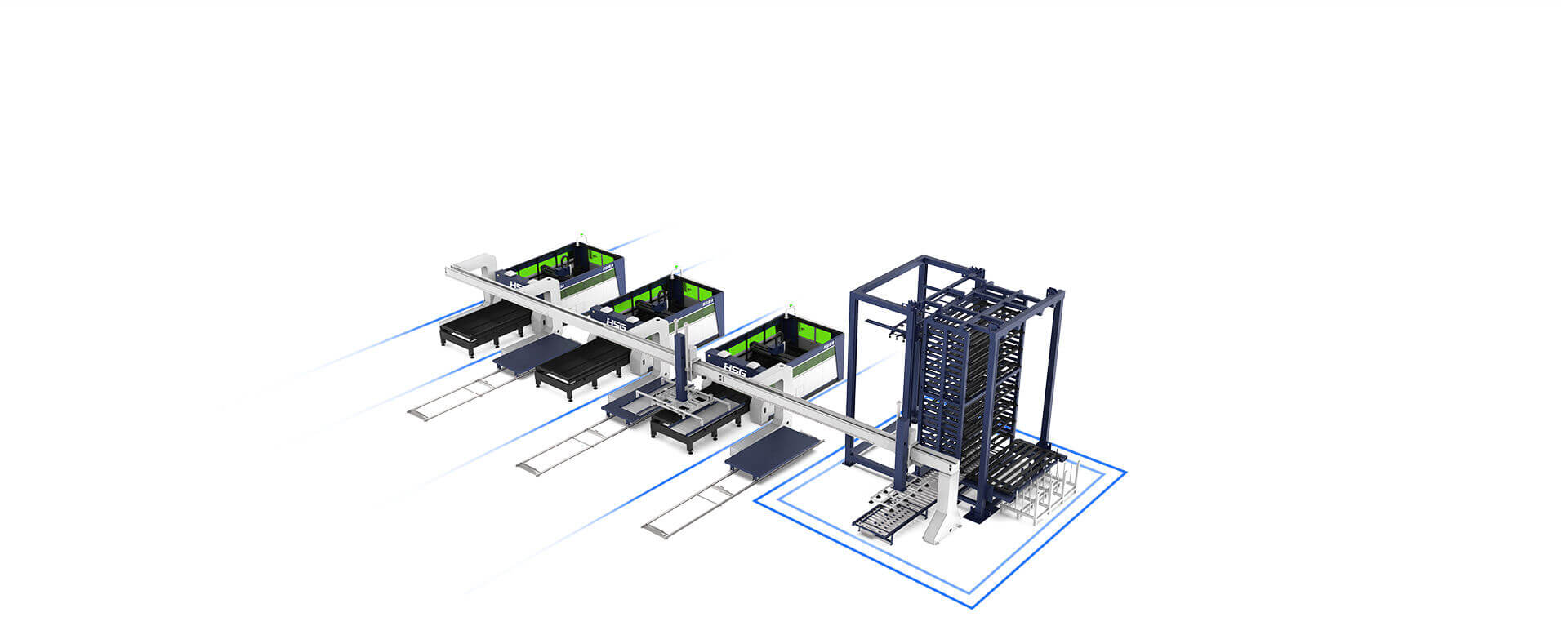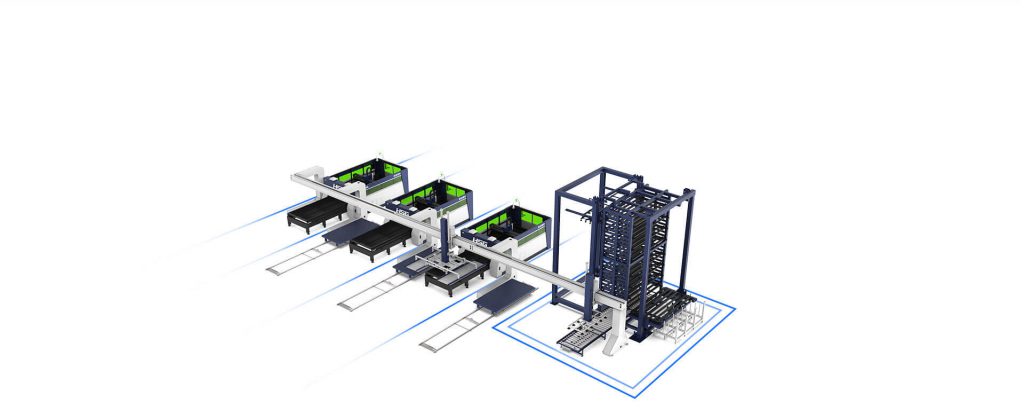 Technical Parameter
MODEL
ARW3015-8
ARW4020-8

1250*1250mm - 3000*1500mm

1250*1250mm - 4000*2000mm

Loading Weight of Single Pallet

GX IV, GX-M, GX Pro, GA IV, GT Pro II, GH Pro II, GV-B, X3015A, GL-S
Tips: X=number of pallets. The stereoscopic pallet rack can work with automatic loading & unloading system.