ALG SERIES
Automatic Loading & Unloading System
Apply to Medium-to-thin Sheets
Unmanned and Full-automatic Operation
Feed One or Multiple Machines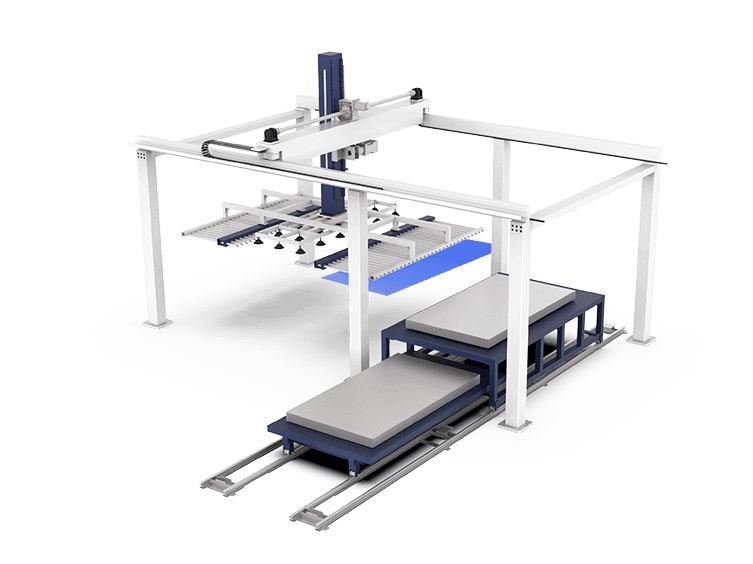 Range of Application
Rated size 3000*1500mm,4000*2000mm,6000*2000mm
Sheet thickness 1-8mm
Sheet weight 200kg-600kg
User-friendly Design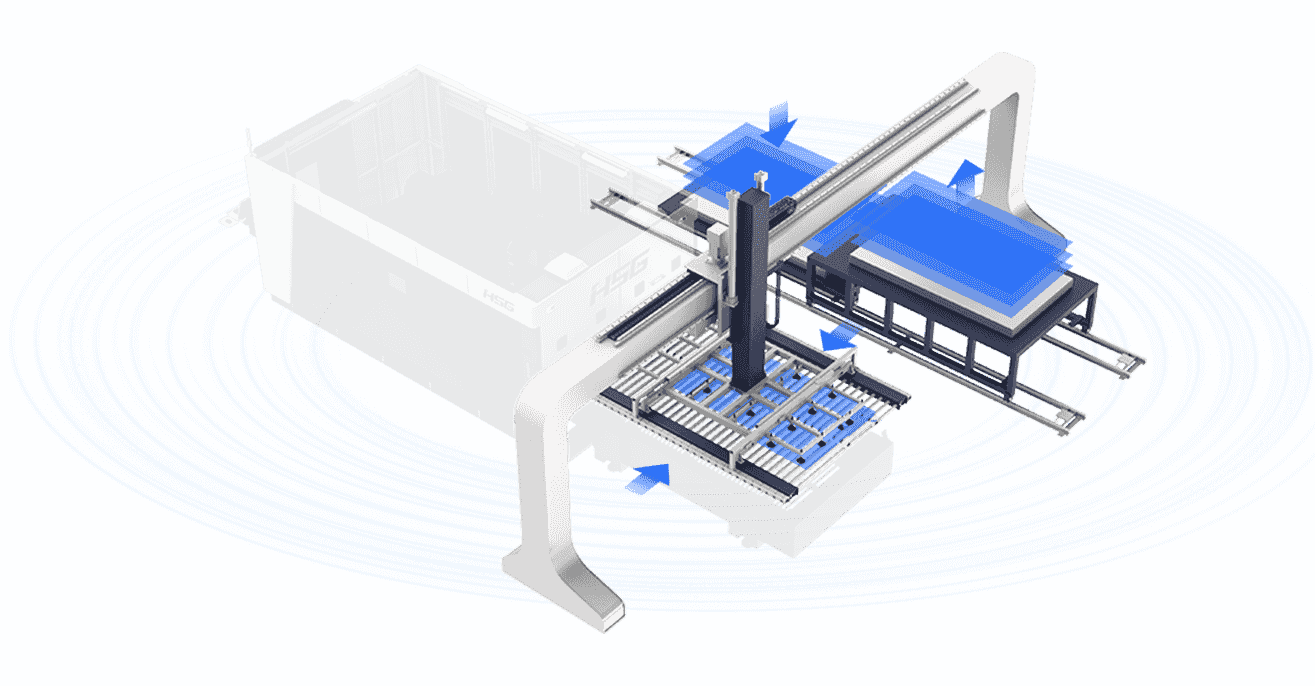 Automatic
Sheet metals are loaded to exchange platforms and finished products are stacked to pallets automatically.
Safe
With digital operation and safe handling, sheet metals are well protected from scratching.
Layer-based Measurement of Sheet Thickness
Sheet metals are subject to thickness measurement to ensure that only one sheet is loaded each time.
Feed One or Multiple Machines
A set of automatic loading & unloading system can simultaneously serve for several cutting machines. Except for reduction in energy consumption, the utilization of workshop will also be enhanced.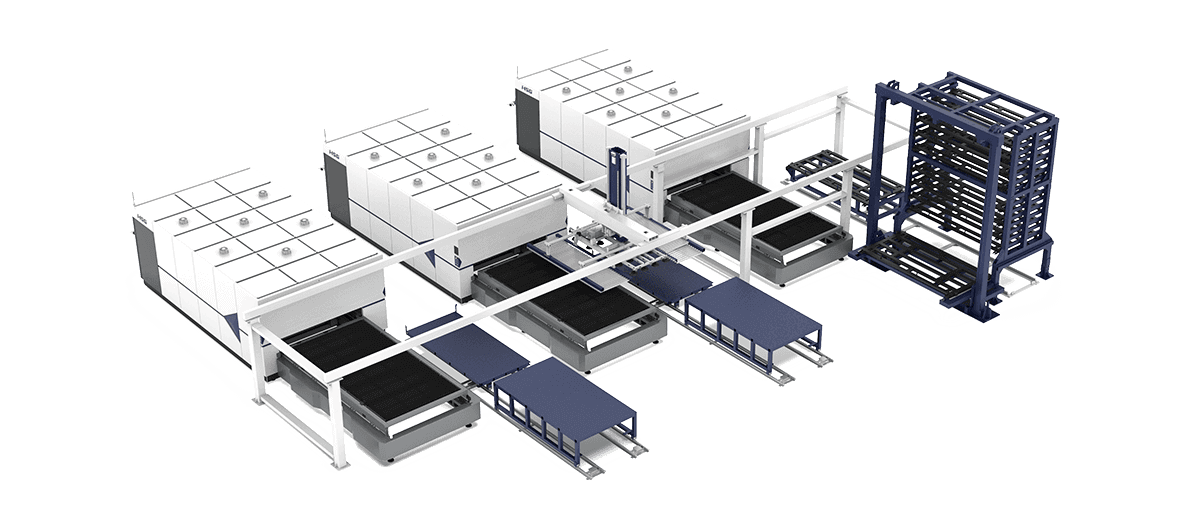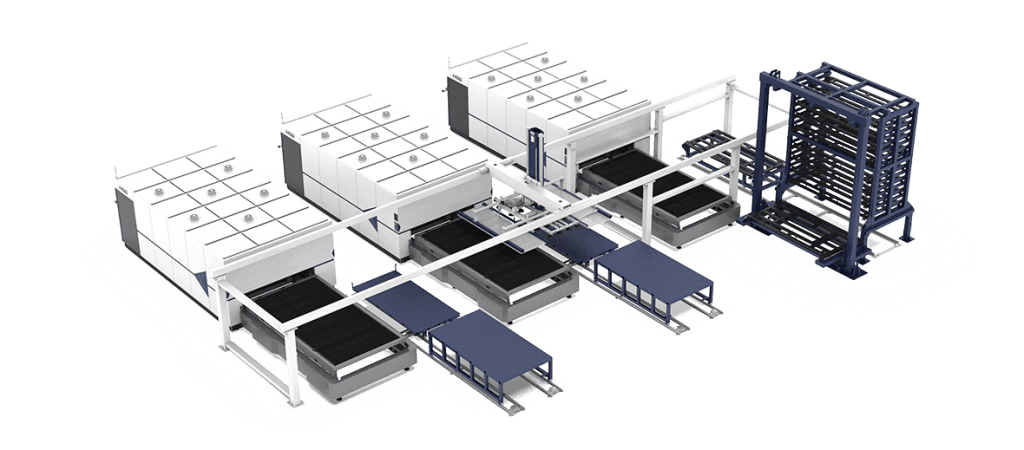 Technical Parameter
MODEL
ALG-3015-200
ALG-4020-400
ALG-6020-600

GX IV, GX-M, GX Pro, GA IV, GT Pro II, GH Pro II, GV-B, X3015A, GL-S
* Global users can also customize other models.