Hobby cnc router K6090T wood cnc , also known as small engraving machines,they are compact, small, and use improved industrial CNC operation controller and typesetting software. They are stable and reliable, and operation is extremely simple. Non-professionals can learn to use them quickly.
K6090T CNC Router uses 2.2KW spindle and stepper motors, which are more powerful and efficient. Max moving speed is 8000mm/min and spindle speed range is 0~24000rpm.Control board, power supply, emergency stop, and wires are integrated into a newly design box, which is simple for operation, easy to clean and safe.
Controller : DSP A11
Working size:600x900x150mm
Spindle:2.2kw water cooling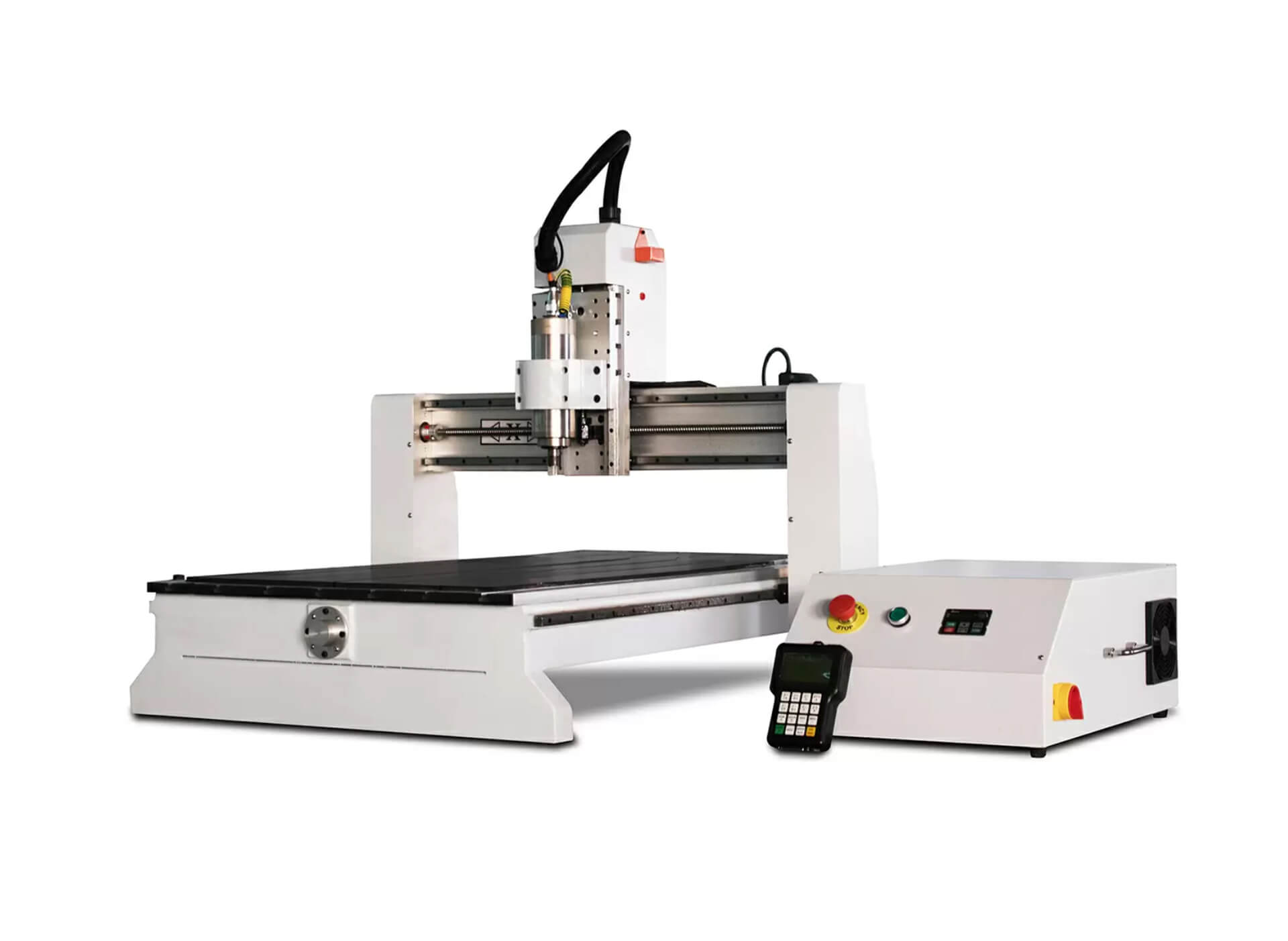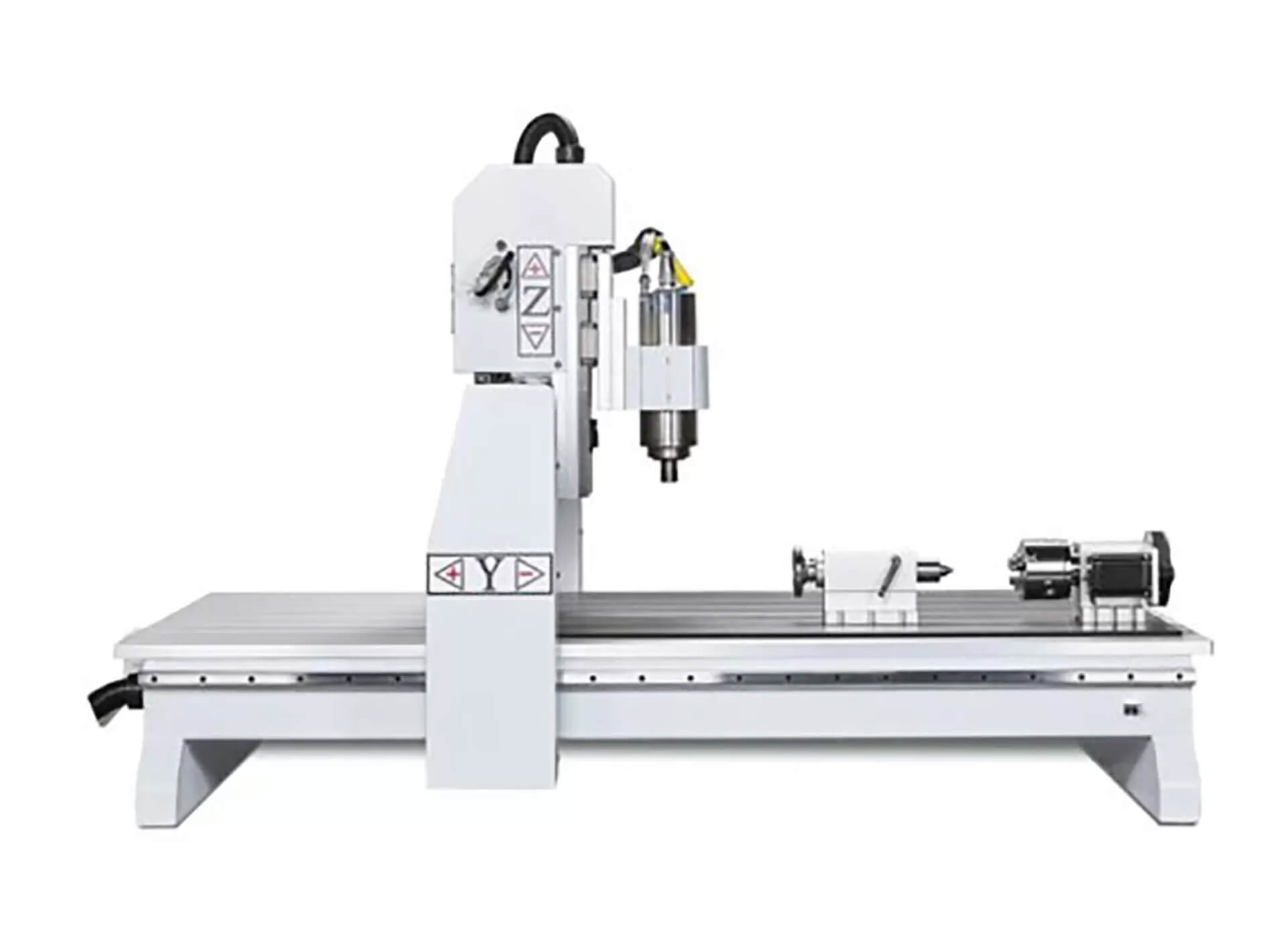 Product Description
QUICK CNC bench top CNC router is a small cnc router ideal for prototyping and smaller production runs. It features a work envelope of 24″ x 36″ and includes an industrial-grade, liquid-cooled electrospindle. Despite its smaller footprint, it has the same accuracy and cut quality of much larger CNC machines and woodworking routers.
The working size can be designed to 600×1200 ,600×1200.
The 4th axis and the auto tool changers is also available .
1. Ruggedly constructed machine structure. Material is Stress relieved and annealed for deformation free,thus always keep machine accurate.
2. Machine base is produced by CNC machine, and machine base's five sides are produced at one same procession to make sure the machine body geometry tolerance is standard.
3. The unique reality of the 3-axis screw, the machining accuracy is more accurate.
4. The router spindle is very high precision and water-cooled. which keeps the spindle at a constant temperature and maintains longevity.

Parameter
| MODEL | K6090T |
| --- | --- |
| | |
| | |
| | |
| | |
| | 2.2kw water cooling spindle |
| | |
| | |
| | |
| | |
| | T-slot table with mechanical clamps |
| | |
| | |
| | |
Accessories and Advantage
Hand controlled system, DSP A11
There is no need to attach your CNC router to your computer to operate it. Simply transfer your file to the handheld controller via USB storage device. The handheld RichAuto A11 controller is a powerful, lightweight and easy to use controller .
2.2kw water cooling spindle
The router spindle is very high precision and liquid cooled cooled. which keeps the spindle at a constant temperature and maintains longevity.The power is 2.2kw And their is dust hood fits onto the router spindle .
3 axis ball screw
This small CNC routers that feature: welded, one-piece steel frames for quick assembly and accurate alignment from the start. The three-axis ball screw design also improves the accuracy of processing.

Application
Advertising industry: Signage, Logo ,Badges, Display board, Meeting sign board, Billboard,Advertising filed, Sign making,Acrylic engraving and cutting, Crystal word making, Blaster molding and other advertising materials derivatives making.
Wood furniture industry: Doors, Cabinets, Tables, Chairs, Wave plate, Fine pattern, Guitar….
Artwork and Decoration: wood crafts, gift box, jewelry box.
Other: Relief sculpture and 3D engraving and Cylindrical object.