TS65 III SERIES
Digital Chucks Tube Laser Cutting Machine 1500-4000W
Double Digital Chucks with 85mm Tailing
Cut Conventional Tubes, Profiles and Special-shaped Tubes
TS can not only cut conventional tubes like round, square and rectangular tubes, and profiles like channel, angle and H-shaped steels, but also cut special-shaped tubes easily like triangular, concave, L and C-shaped tubes, etc.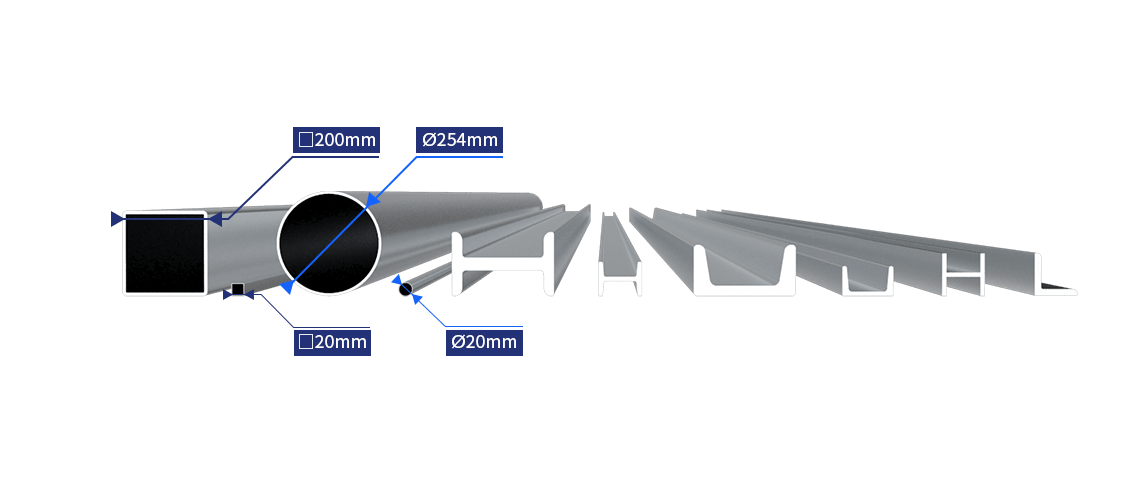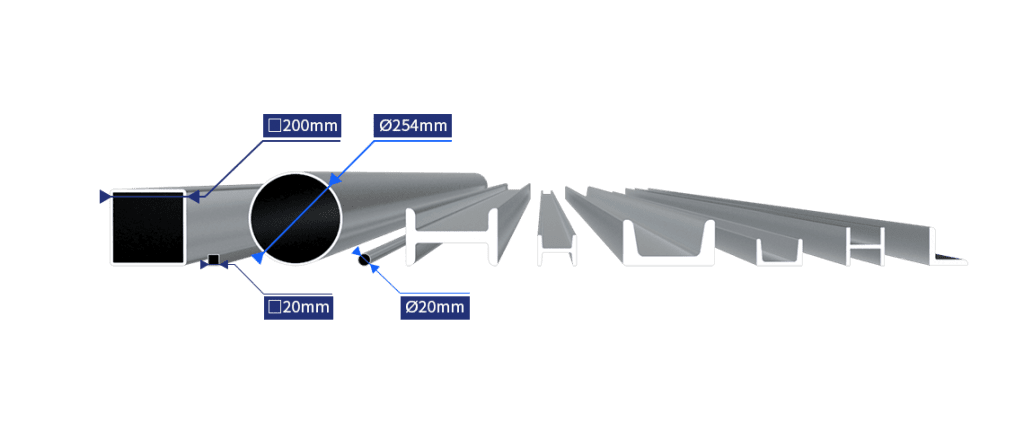 HSG-X9000 CNC System
21.5-inch touch screen
Open-and-shut but full-featured user interface
Detect tube deformation automatically, compensate for graphic offsets
Real-time show of power, air pressure, speed and tube graphs
Take integrated control of core components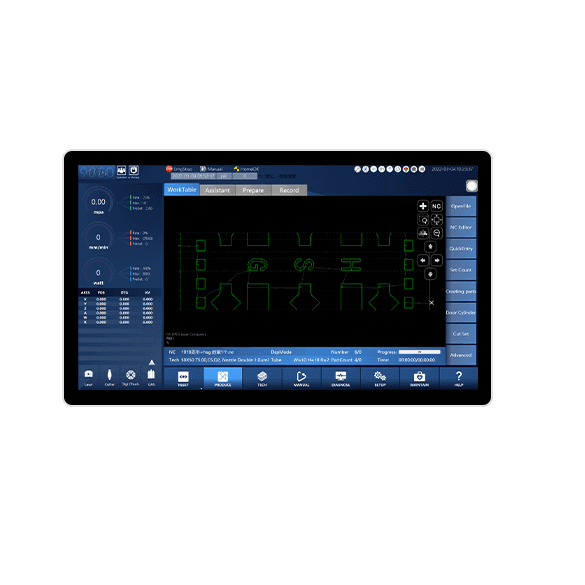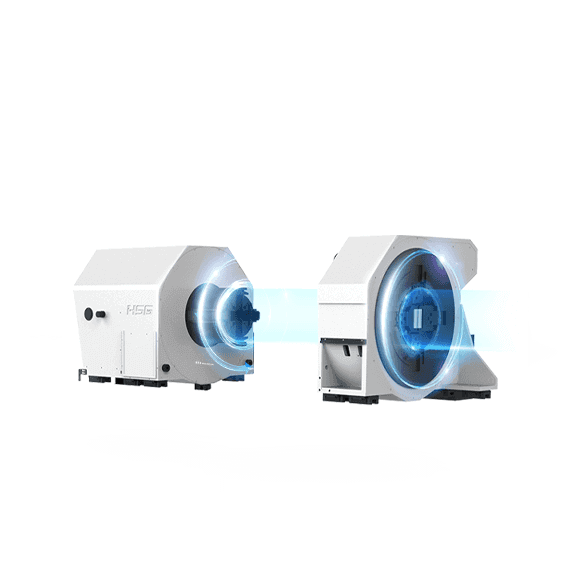 Double Digital Chucks
The chucks are outfitted with pressure feedback system to adjust cutting pressure based on tube size and thickness. They are also featured by auto recognition of different tubes and real-time warning with no or less manual intervention.
Closed-loop control
Detect real-life state of clamping claws
Access to tube data easily
Self-adaptive adjustment of clamping force
Space Leapfrog and Flying Cutting
The technology helps to minimize the moving path of cutting head by omitting repeated lift and fall, therefore, cutting speed is improved beyond doubt.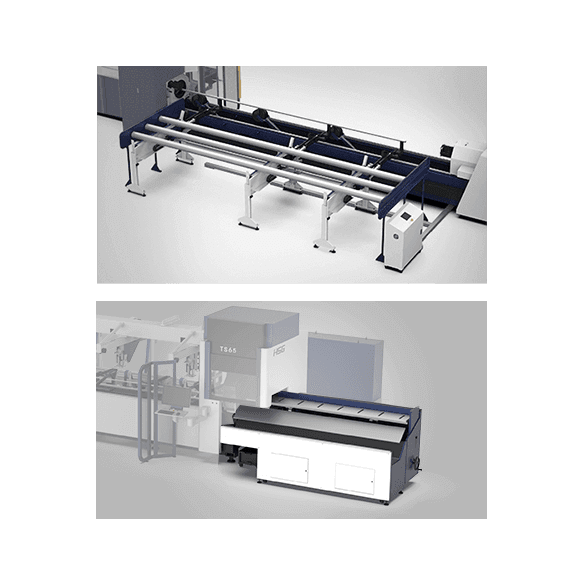 Labor-saving Configurations
Standard Tube Automatic Loading Device (Optional)
Users can load standard-sized tube and enjoy batch production with little manual intervention. Round, square, rectangular tube, as well as angle, channel and H-shaped steel are loaded easily.
Unloading Device
Turning plates as unloading device can protect tube surface from scratch.
Technical Parameter
| MODEL | TS65 III |
| --- | --- |
| | |
| X/Y-axis Positioning Accuracy | |
| X/Y-axis Repositioning Accuracy | |
| | |
| | |
| | |
| Cutting Capacity of Round Tube | |
| Cutting Capacity of Square Tube | |
| | |
| | |
| | |
| Overall Dimensions (L*W*H), with Loading Device | |
* Machine appearance, technical parameters, function description, data comparison shown in this page are from HSG in-house laboratory. All testing results and experimental data shall be subject to real machine.
Cutting Samples