TM65 II SERIES
Tiny Tube Laser Cutting Machine 1500-3000W
Weight of Single Tube 50kg
Takagi Tube Nest (TTN) Software
Optional Automatic Loading Devices
Upgrades in Cutting Performance
TM65 II is intended for furniture and other industries that need to cut small tubes. Rotating speed of chucks 150r/min, no-load speed 120m/min and acceleration 1.0G.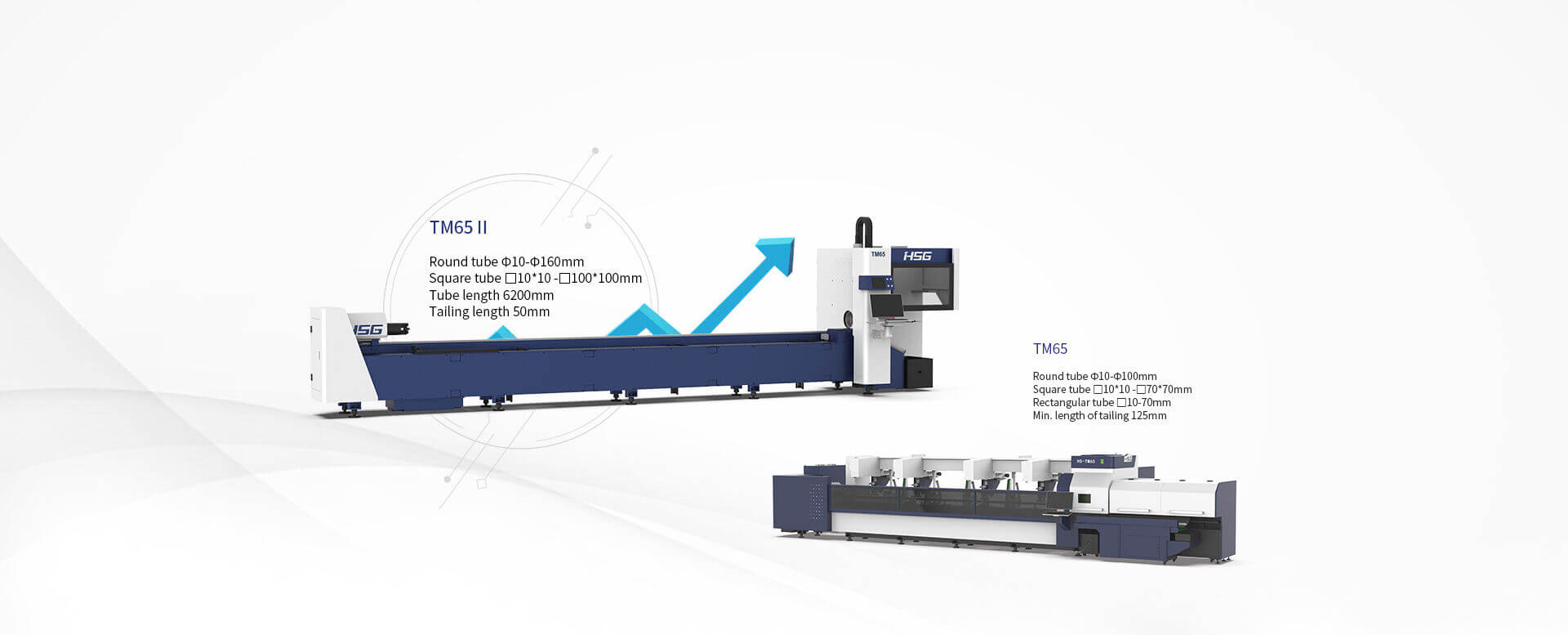 Space Leapfrog and Flying Cutting
The technology helps to minimize the moving path of cutting head by omitting repeated lift and fall, therefore, cutting speed is improved beyond doubt.
Double Pneumatic Chucks
The front and rear chucks are featured by automatic centering and dual-driven rotation, keeping themselves synchronous, therein, front chuck is full-stroke and cutting tailing is further shortened to 50mm by using front chuck avoidance cutting.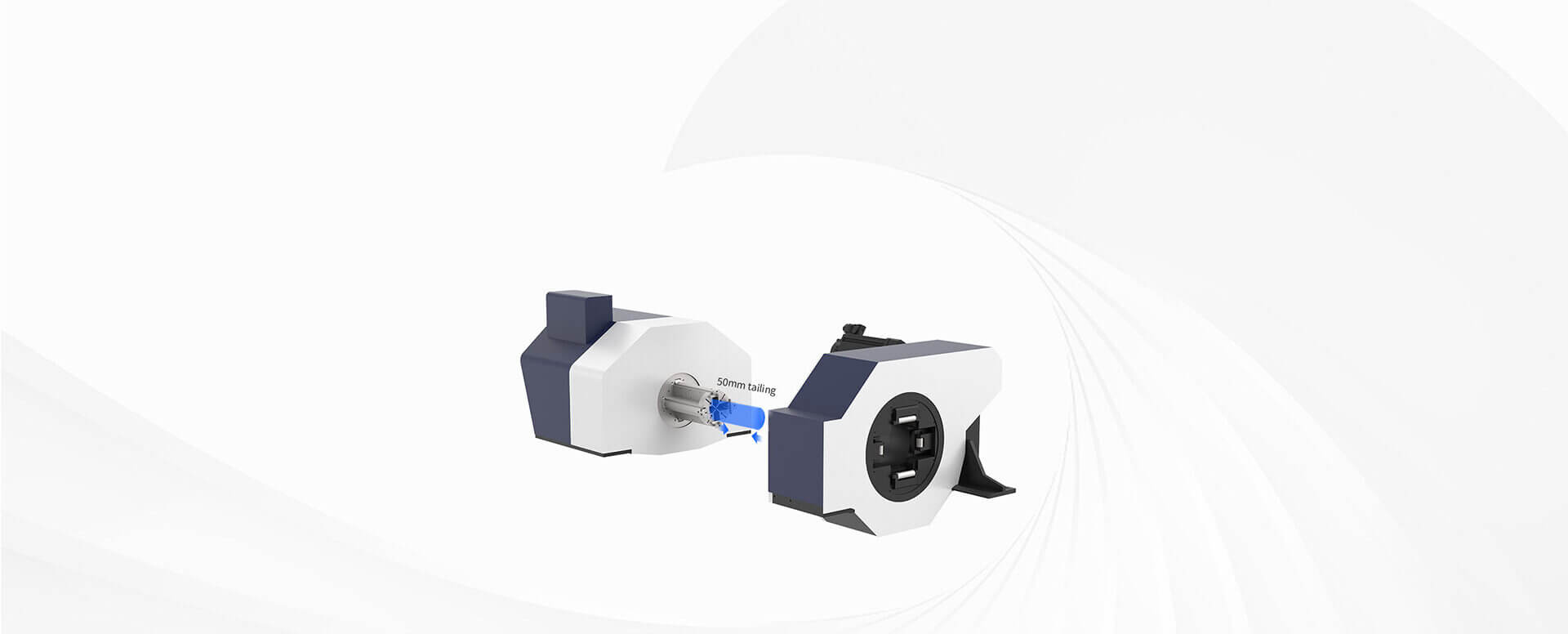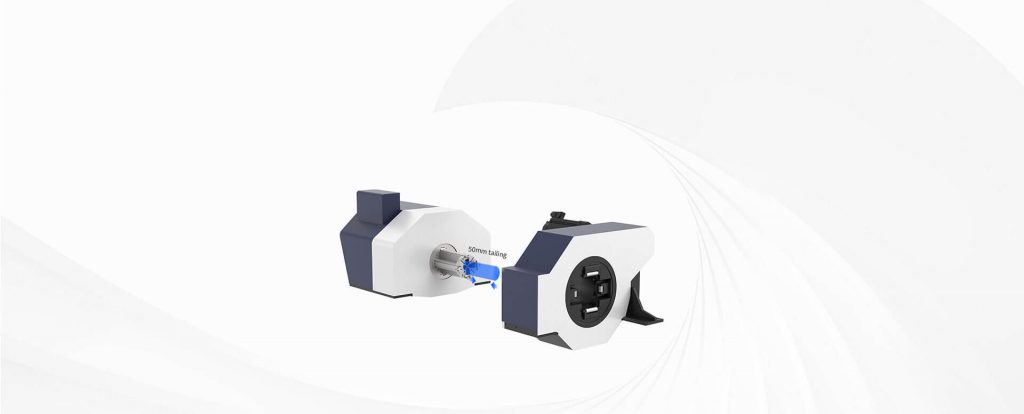 HSG-X9000 Bus CNC System
21.5-inch touch screen
Open-and-shut but full-featured user interface
Detect tube deformation automatically, compensate for graphic offsets
Real-time show of power, air pressure, speed and tube graphs
Take integrated control of core components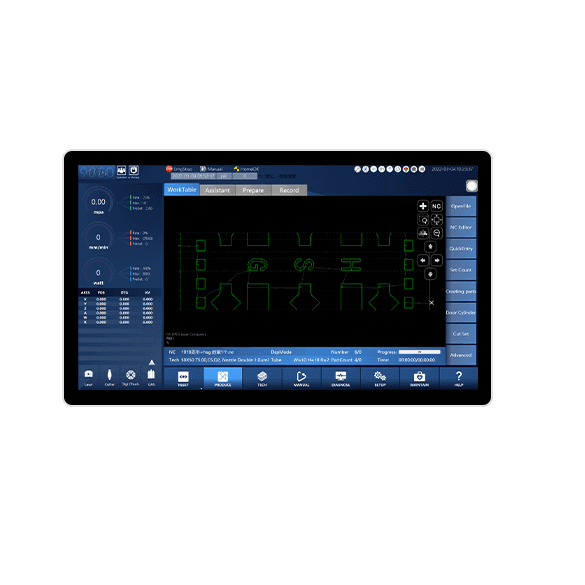 Integrated Electric Cabinet
The main electric cabinet, loading cabinet and lasers storage tank are put together to decrease machine size. It is easy to install and transport overseas.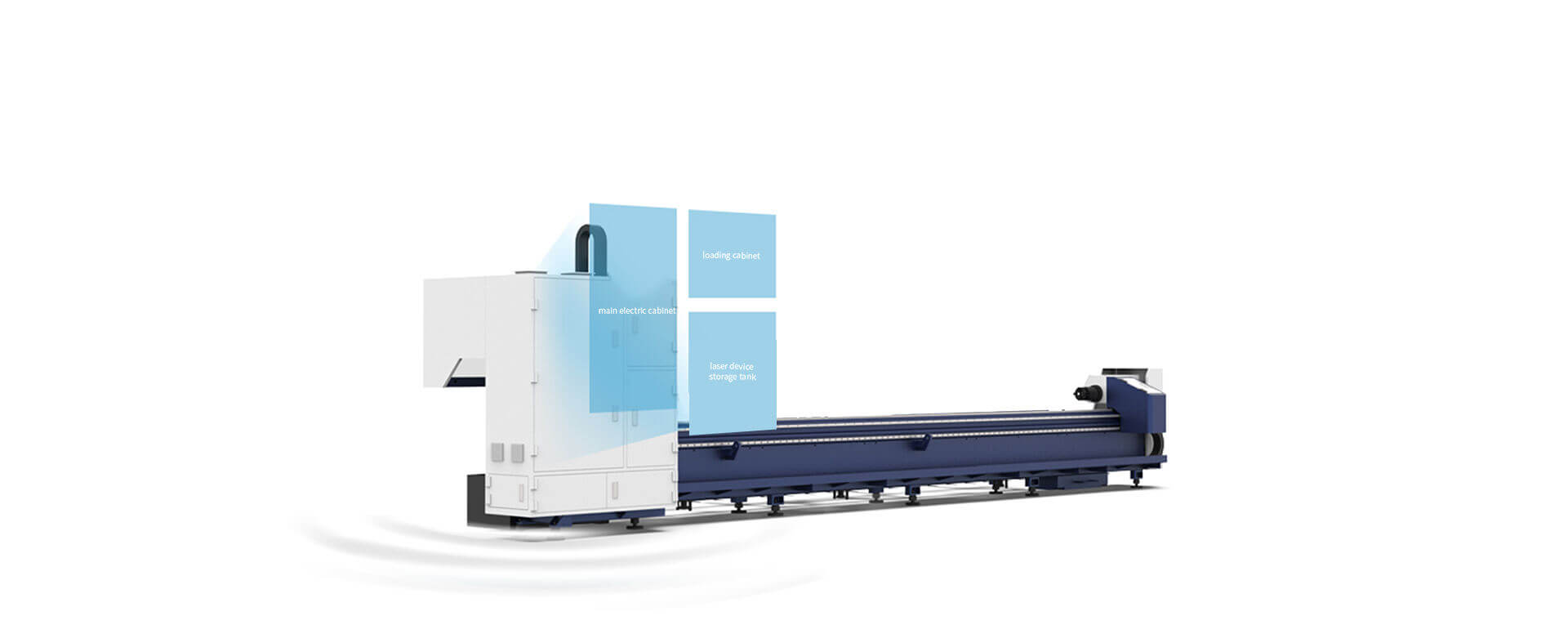 Technical Parameter
| MODEL | TM65 II |
| --- | --- |
| | |
| X/Y-axis Positioning Accuracy | |
| X/Y-axis Repositioning Accuracy | |
| | |
| | |
| | |
| Cutting Capacity of Round Tube | |
| Cutting Capacity of Square Tube | |
| | |
| | |
| | |
| Overall Dimensions (L*W*H), with Loading Device | |
* Machine appearance, technical parameters, function description, data comparison shown in this page are from HSG in-house laboratory. All testing results and experimental data shall be subject to real machine.
Cutting Samples