Function: Gluing unit ,End trimer ,Fine trimer ,Edge scraper,Corner Rounding,Buffing unit
1. Guided multi-function control interface, pneumatic control, no manual tool adjustment, and the fastest feed speed is 32m/min. It is very easy to use and does not require special job skills training.
2. With tracking function, the 4 corners of the side bands of the plate are milled into R arcs to increase the aesthetics of the plate corners
3. Digital temperature control and visual prompts are realized to ensure the best gluing effect, reduce waste and improve efficiency.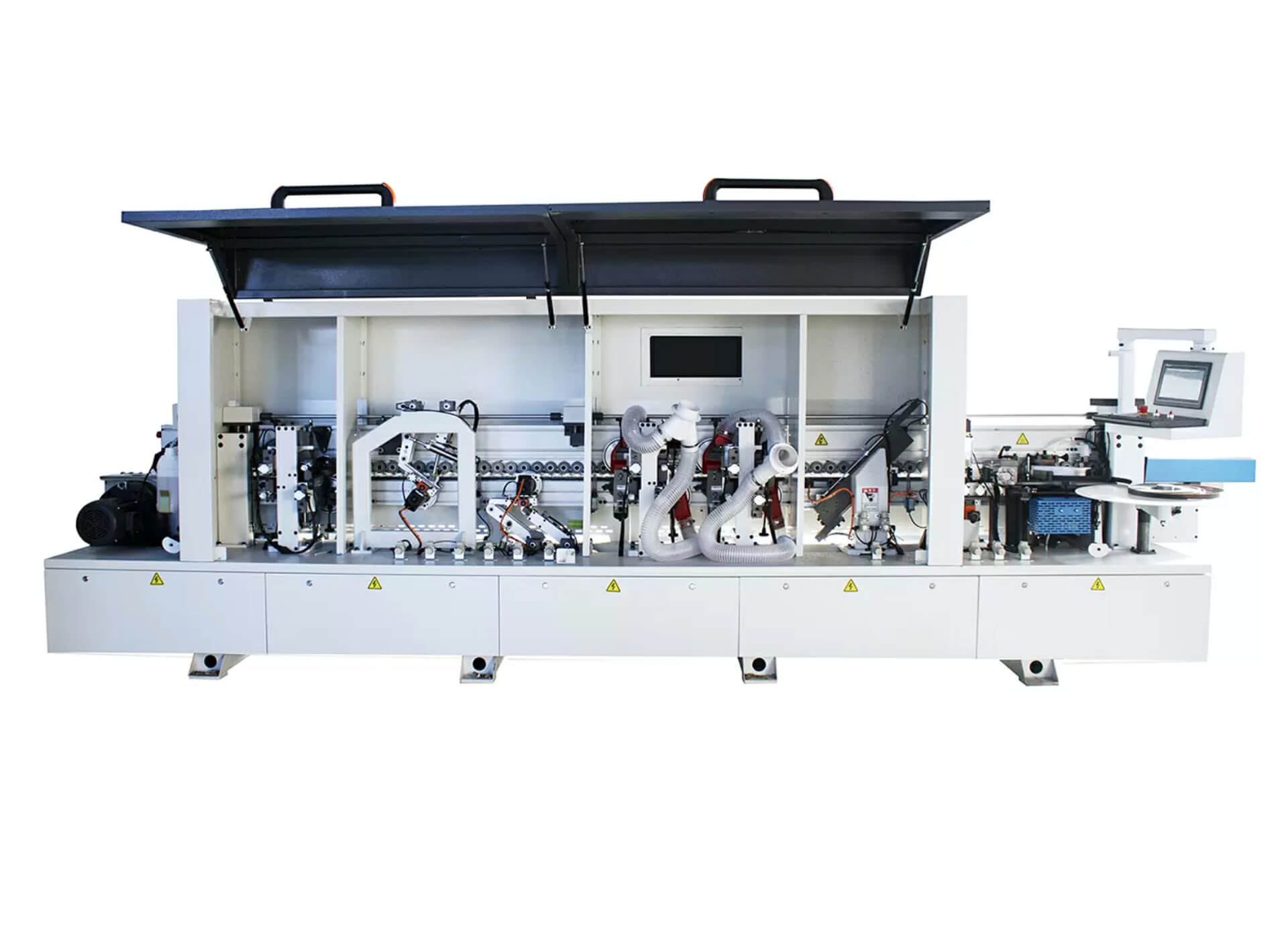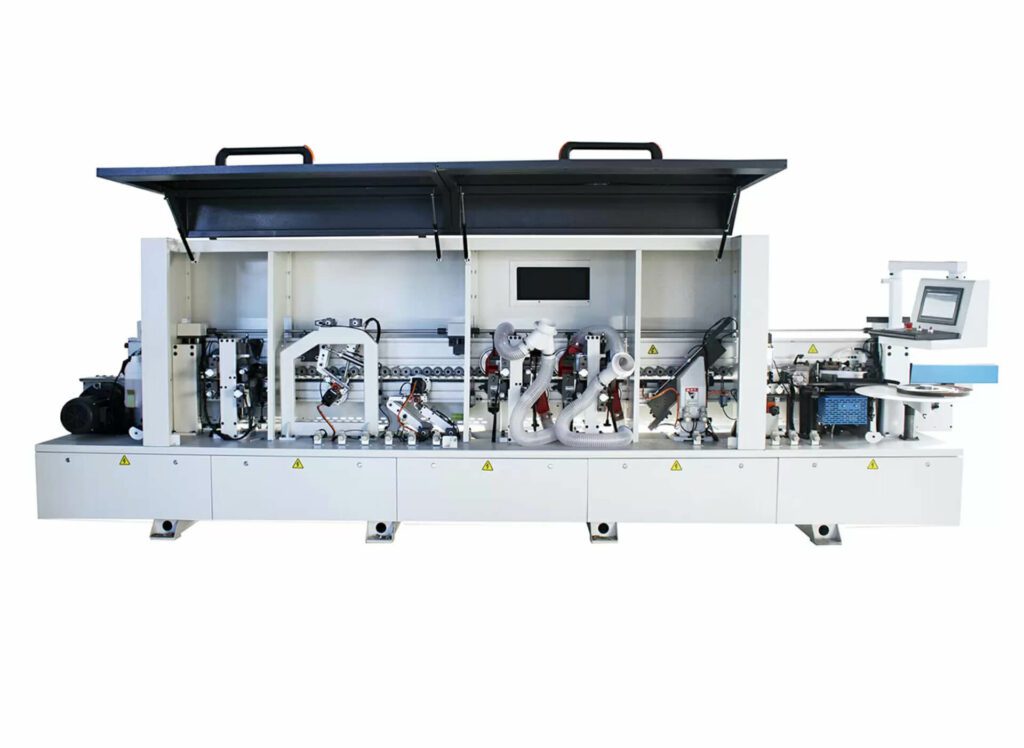 Product Description
The automatic edge banding machine is an indispensable machine for making cabinet door panels. The accessories of the FK51 edge banding machine are made of American, German, Shanghai Schneider and other brands, with comprehensive functions and suitable for edge banding of various thicknesses and materials. This machine also has a tracking function to make the edge of the edge band beautiful.
Parameter
MODEL
FK51

Thickness of edge banding
Accessories and Advantage
Control panel
Equipment control by IPC system, man-machine interface, easy to operate.
End cutting
For end trimming mechanism, it is through aprecise guide track to move, and it adopts automatic tracking.The fast cutting structure of high frequency motor can ensure the cutting surface smoothly.
Fine trimming
Its function is to mill the side bands of the upper and lower protruding parts of the plate
Corner trimming
This function is to mill the 4 corners of the side bands of the plate into R arc shape, which increases the aesthetics of the plate corners.