Function: Pre-milling,Gluing unit ,End trimer ,Fine trimer ,Edge scraper,Corner Rounding,Buffing unit
1.The edge bander FK53 is the flagship model of our edge bander line,with the addition of Pre Milling and Corner Rounding, this machine has all the features from QUICK CNC Edge bander.
2.Digital temperature control and visual prompt are realized to ensure the best gluing effect, reduce waste and improve benefit.
3. Module design concept, from the processing process to the selection of single parts, the maximum use of international common parts assembly, reduce the high manufacturing costs caused by special devices, and reduce the procurement costs of later accessories.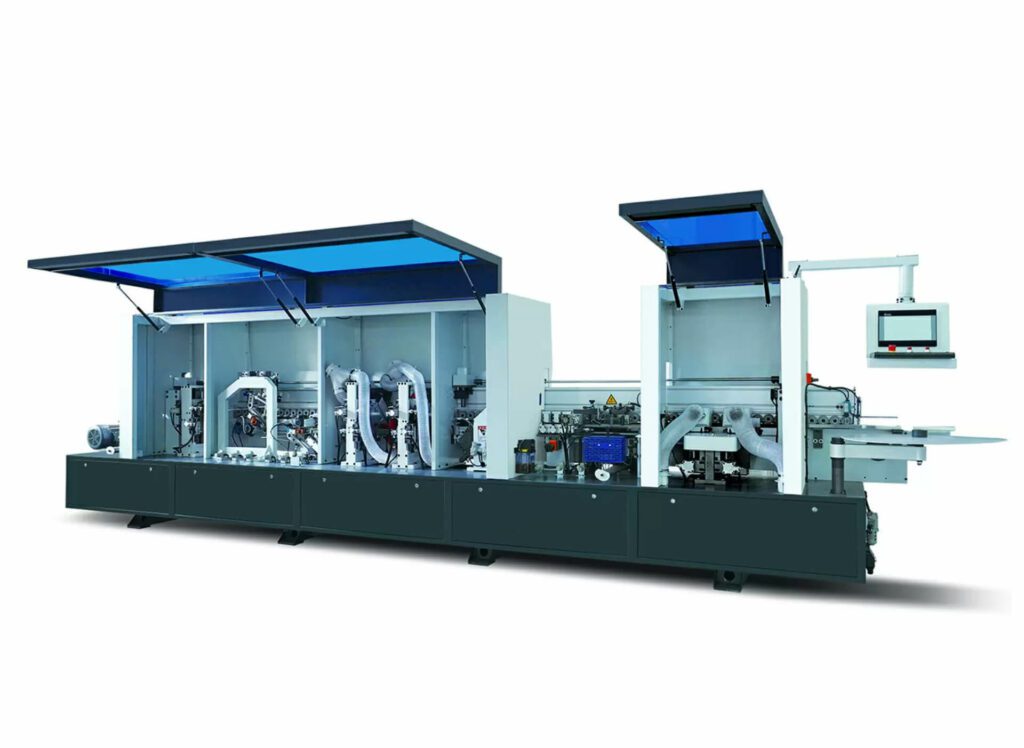 Product Description
Automatic Linear Edge Banding Machine FK53,this equipment has the function of general edge sealing, and the price is more user-friendly. It is suggested that the customers should make excessive use in the start-up stage to meet the order demand of the general process requirements in the start-up stage, while the equipment cost threshold is low and it is easy to start.

Accessories and Advantage
Pre-milling
After milling by milling mechanism, all kinds of defects on the machined surface can be removed, and the edge sealing can reach the best state.
Gluing system
Reasonable control of glue quantity, good thermal conductivity, stable operation, uniform coating, firmer adhesion and more perfect edge sealing effect.
Four pressure wheel pressing
Strong pressing force, edge banding is more suitable, scraping off the excess hot melt glue, making the glue line smaller and the edge banding effect more perfect.
Fast ending cutting
Fast cutting the front and rear edge banding, two saw blades are matched in front and back to achieve high precision and high efficiency.
The automatic oil filling system of the end aligning guide rail extends the service life of the equipment.
Fine trimming
The upper and lower sides of the edge banding are protruded from the upper and lower planes of the board, and the redundant edge banding is trimmed into an R-angle shape, so that the upper and lower edges of the edge banding are flush and smooth with the upper and lower surfaces of the board.
Double corner trimming
The edge fillet (chamfer) of plate is processed to make the four corners of plate smooth and beautiful.
Scraping
Remove the marks left by trimming knife and finish R fillet, pneumatic scraping.
Buffing
Throw away the excess glue mark to make the edge banding smoother and cleaner.