1 Heavy-duty bed, high-power spindle ,powerful processing capacity.
2 Servo drive system,rack and rail transmission, high precision and high stability.
3 DSP handle control system,independent control cabinet, easy to operate and maintain.
4 Aluminum table and vacuum table are available, suitable for processing a variety of materia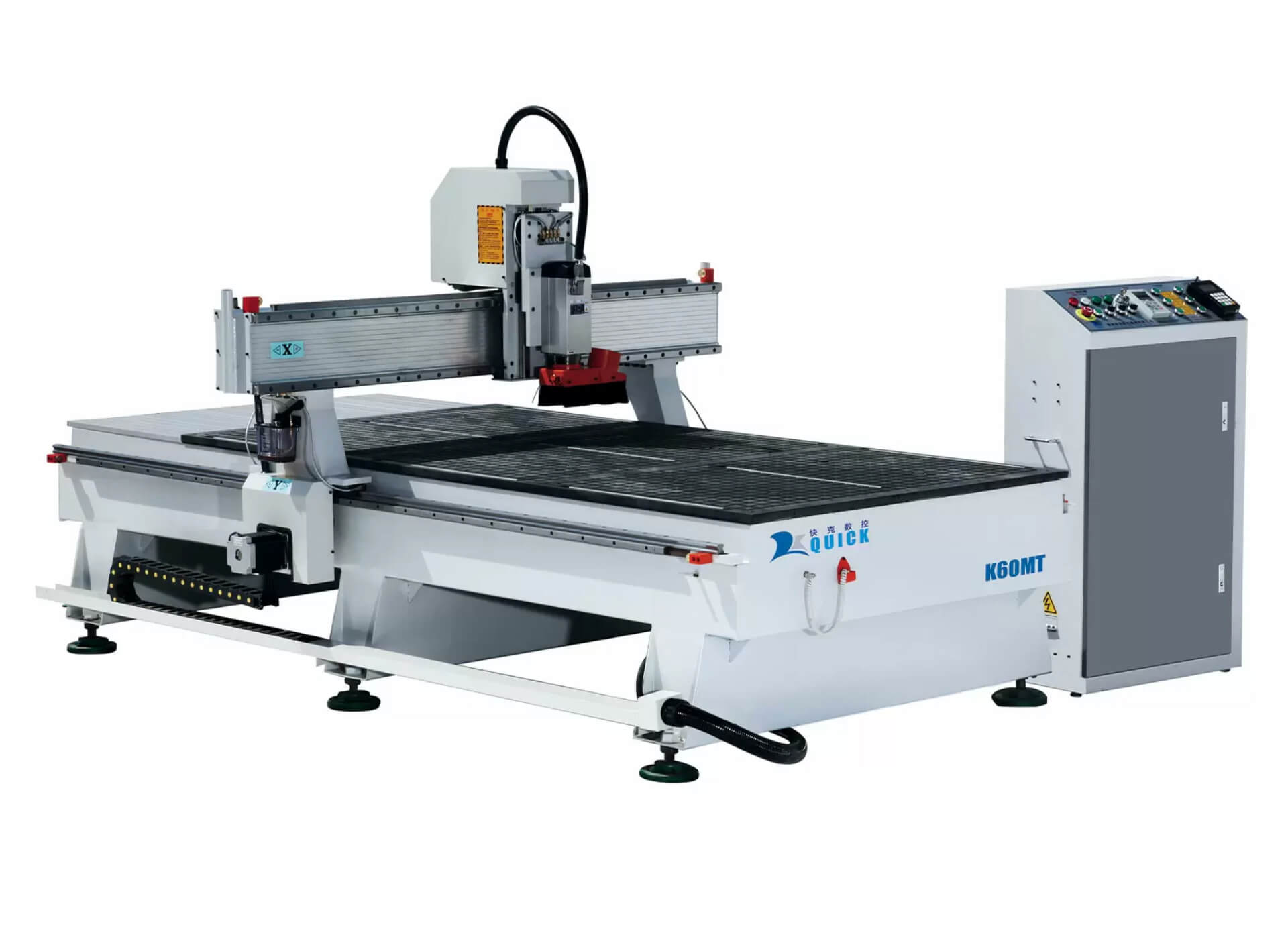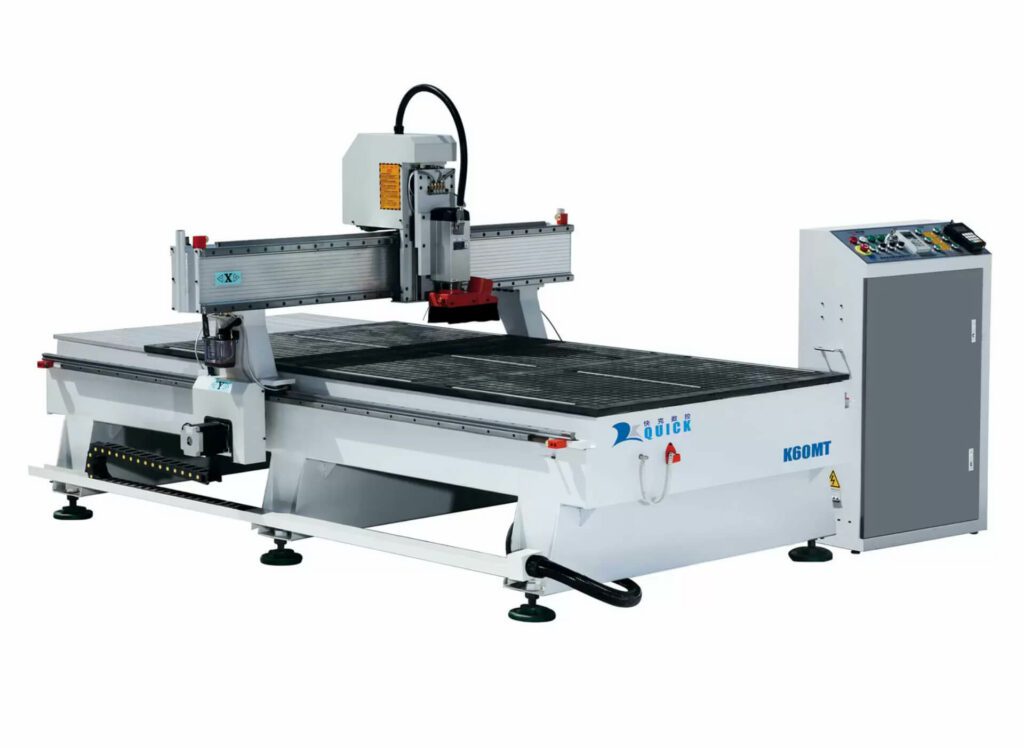 Product Description
Trying to figure out which commercial CNC router is right for you? Contact our team to learn more about how our tools can craft anything you have in mind.
K60MT is a heavy-duty cnc machine for solid wood processing and large workloads. Its bed is specially designed, and adopts a high-power spindle and servo motor, which gives it powerful processing capabilities.
The working size can be designed to 1300×2500 ,1530/2030/2040 is also an option.
The 4th axis and the auto tool changers is also available .
Can add sink and all-aluminum countertop, upgrade K60MT to aluminum making machine.
Today, it is a professional device in the wood working and advertising field .
Parameter
MODEL
K60MT - 1325

rack and pinion, gear drive

Rack and pinion, gear drive/Taiwan

a.Auto cut adjusting device b.Oil lubrication system c.Vacuum table

a.HSD Spindle b.servo drive motors c.other control system d.dust collectore.rotary axis
Accessories and Advantage
Hand controlled system, DSP A11
There is no need to attach your CNC router to your computer to operate it. Simply transfer your file to the handheld controller via USB storage device. The handheld RichAuto A11 controller is a powerful, lightweight and easy to use controller .
6KW air cooling spindle
The router spindle is famous Chinese brand HQD,very high precision and air cooled. The built-in fan is conducive to better heat dissipation of the spindle. The power is 6kw ,And their is dust hood fits onto the router spindle ,enough to meet most of the processing needs of various industries.
Transmission of machine
The X and Y axis are driven by rack and 30mm guide rails, and the Z axis is a ball screw, both of which are of world famous brands.This transmission mode is matched with the heavy bed, which improves the processing capacity and efficiency of the machine.
Servo motor and driver
The machine adopts the famous Japanese Yaskawa servo motor with a resolution of 24bits, which is one of the best motors on the market. Compared with stepper motors, closed-loop servo motors have the characteristics of high accuracy, fast response speed and high load capacity.

Application
Advertising industry:Signage, Logo ,Badges, Display board, Meeting sign board, Billboard,Advertising filed, Sign making,Acrylic engraving and cutting, Crystal word making, Blaster molding and other advertising materials derivatives making.
Wood furniture industry:Doors, Cabinets, Tables, Chairs, Wave plate, Fine pattern, Guitar….
Artwork and Decoration:wood crafts, gift box, jewelry box.
Other:Relief sculpture and 3D engraving and Cylindrical object.