R5 II SERIES
Full-automatic Tube Laser Cutting Machine 1500-4000W
Squircle Pneumatic Chucks
Japanese Takagi Tube Nest (TTN) Software
Scraps Collector
Optional Laser-proof Glass and Safety Light Curtain
Small Size, Rich Functions
R5 II is 15% smaller in size than same-grade model, TH65 and easily operated in a crowded workshop. It deals with round, square, rectangular tube, as well as angle, channel, H-shaped steel. The weight of single tube reaches 200kg.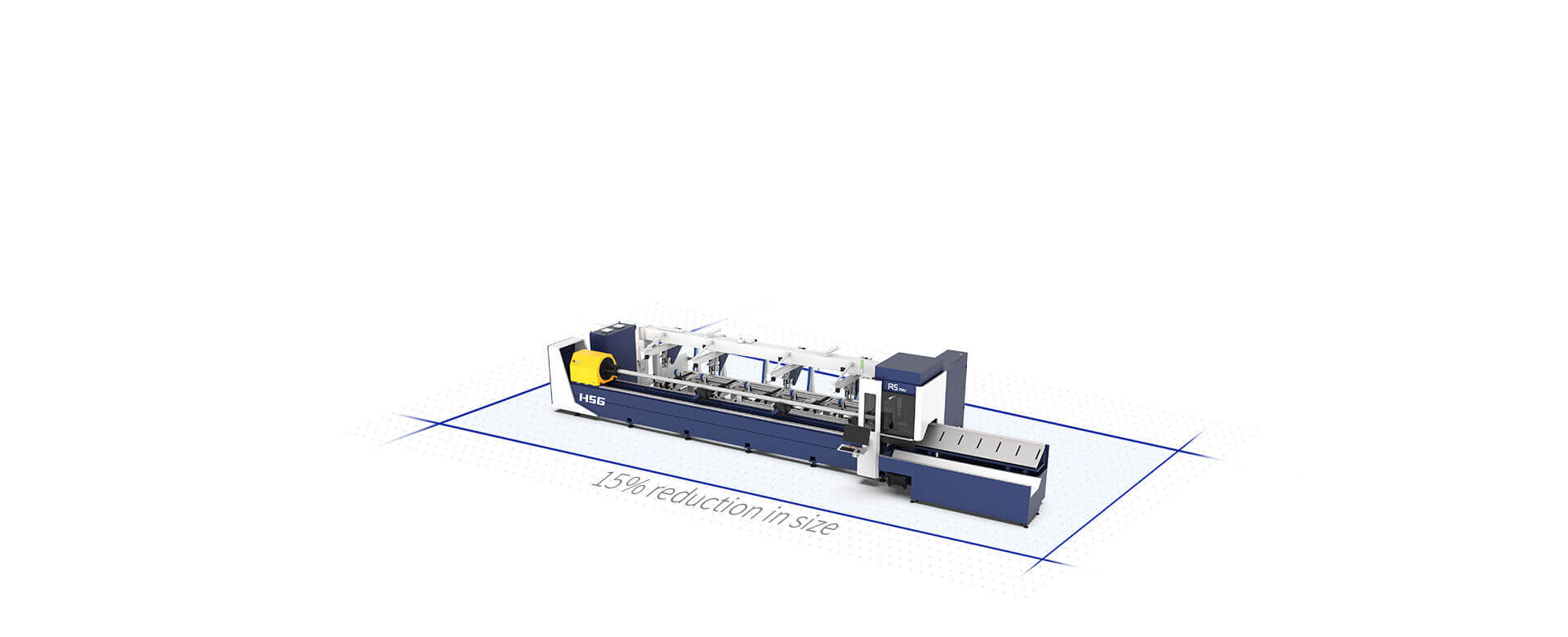 HSG-X9000 Bus CNC System
21.5-inch touch screen
Open-and-shut but full-featured user interface
Detect tube deformation automatically, compensate for graphic offsets
Real-time show of power, air pressure, speed and tube graphs
Take integrated control of core components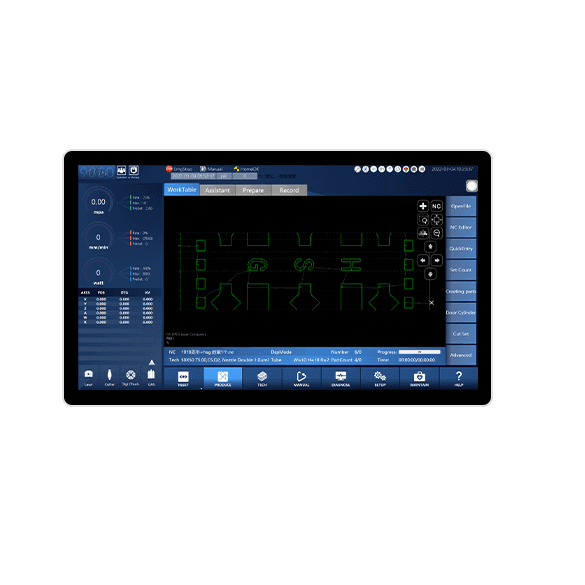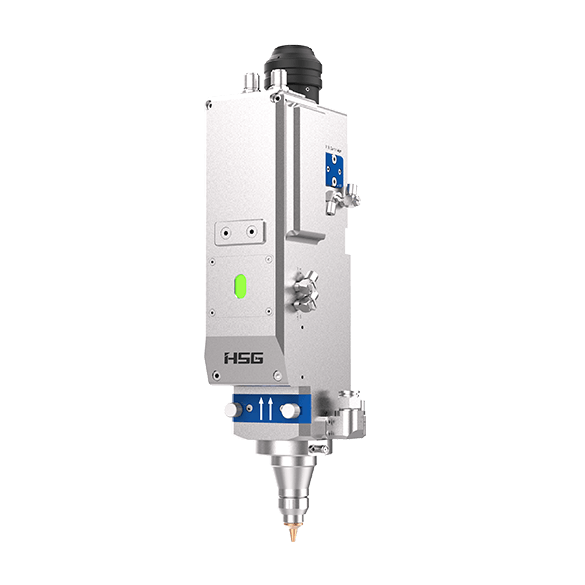 KLINGE Autofocus Cutting Head
KLINGE, made of stainless steel, has a function of water cooling, dual-path cooling nozzle, ceramic ring, double focusing protective lens, drawer-type pluggable protective lens, focusing and collimating lens.
Self-developed by HSG LASER
Autofocus accuracy ±0.01mm
Flow control for mirror-like surface cutting
Prevent spark splashing and scalds by SS protective pipes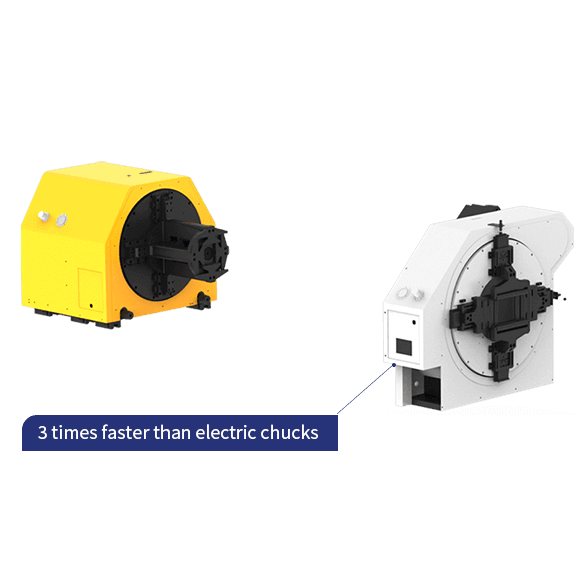 Double Squircle Pneumatic Chucks
Automatic centering
Large and constant clamping force to clamp heavy tubes
Expand clamping range of square tubes
Detecting sensor for front and rear chuck opening & clamping
Φ20-240mm
Φ20*20-240*240mm
Tailing length 85mm
Intelligent Production Line
Turning Plates for Unloading
Convey finished heavy tubes stably from high to low while unloading and protect tubes from any possible harm and scratch.
Optional Automatic Loading Device
Fulfil both batch and separate orders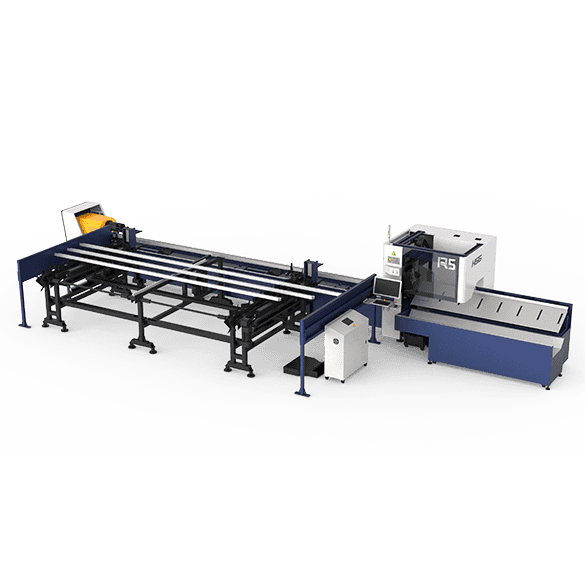 Technical Parameter
| MODEL | R5 II |
| --- | --- |
| | |
| X/Y-axis Positioning Accuracy | |
| X/Y-axis Repositioning Accuracy | |
| | |
| | |
| | |
| Cutting Capacity of Round Tube | |
| Cutting Capacity of Square Tube | |
| | |
| | |
| | |
| Overall Dimensions (L*W*H), with Loading Device | |
* Machine appearance, technical parameters, function description, data comparison shown in this page are from HSG in-house laboratory. All testing results and experimental data shall be subject to real machine.
Cutting Samples