K30MT CNC router is an entrance level heavy duty designed machine.
A distinguishing feature of this machine is the racks on the X and Y axis, which provide an impressive travel speed for a table of this size. Performance, affordable prices and high-quality products are no opportunities for competitors.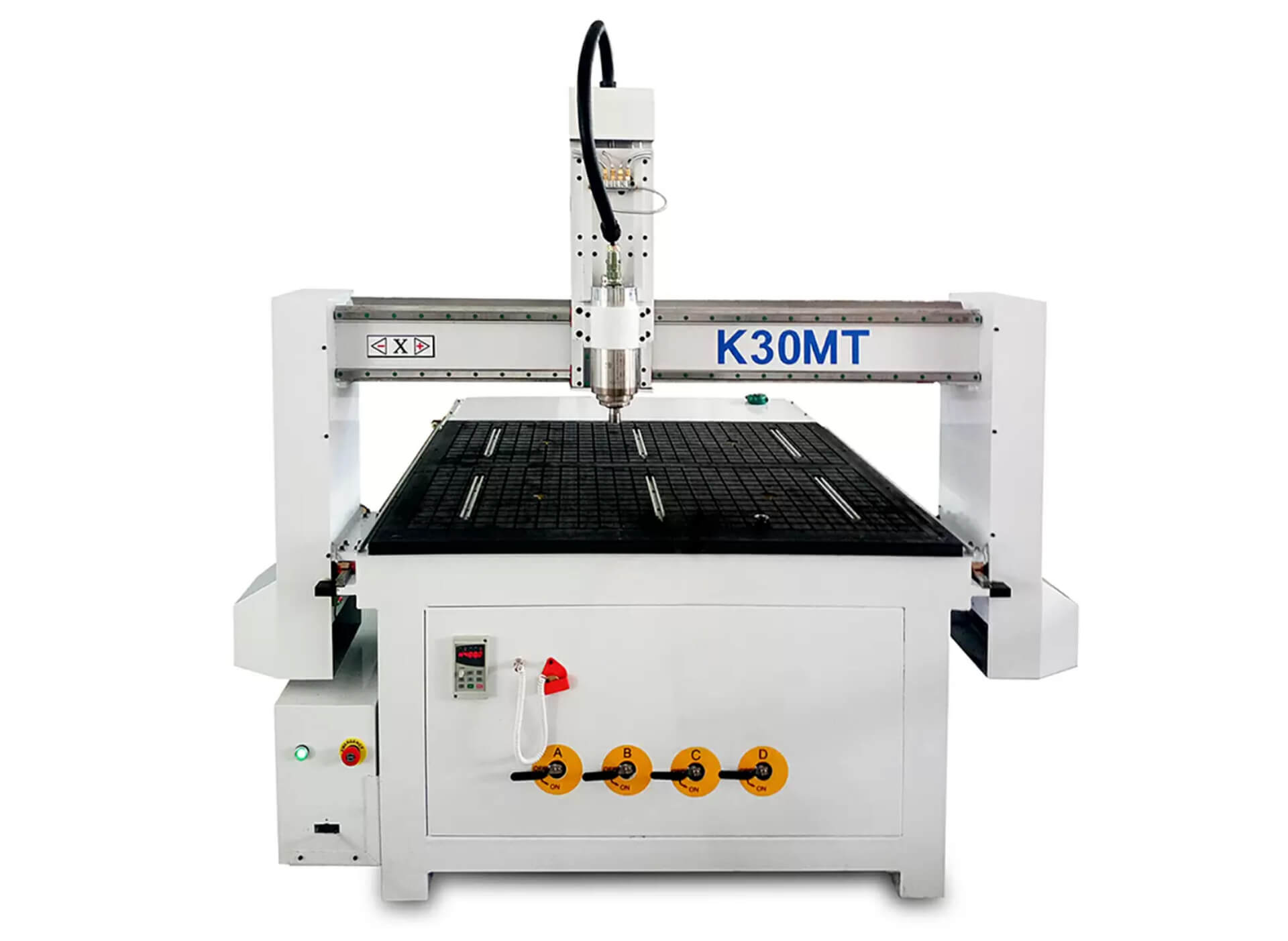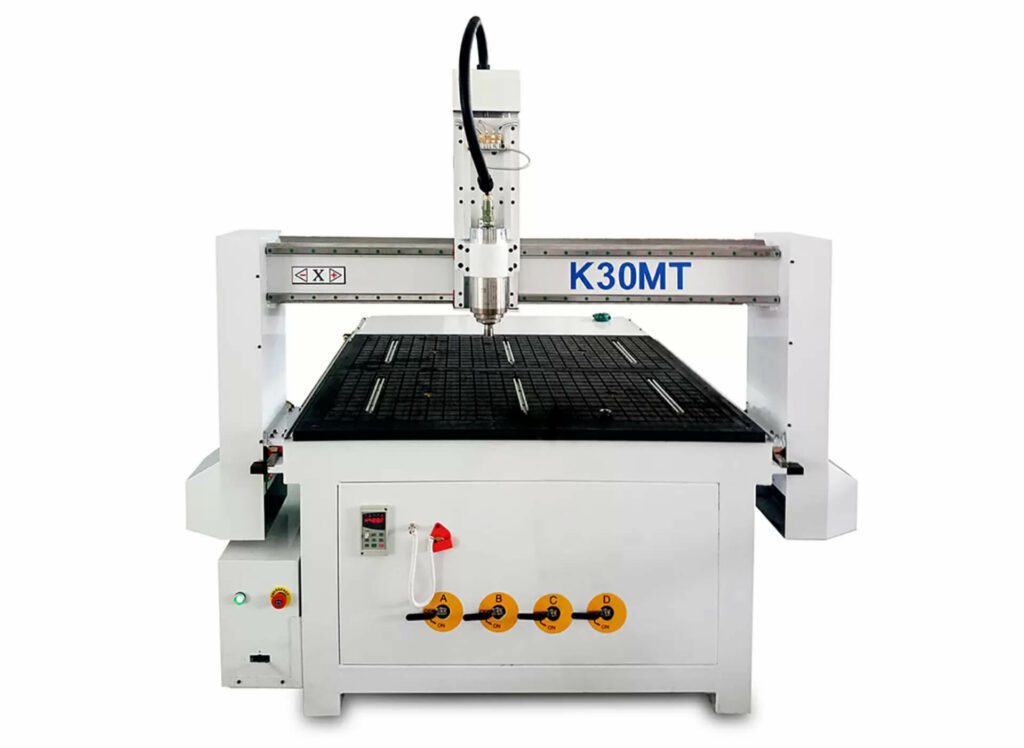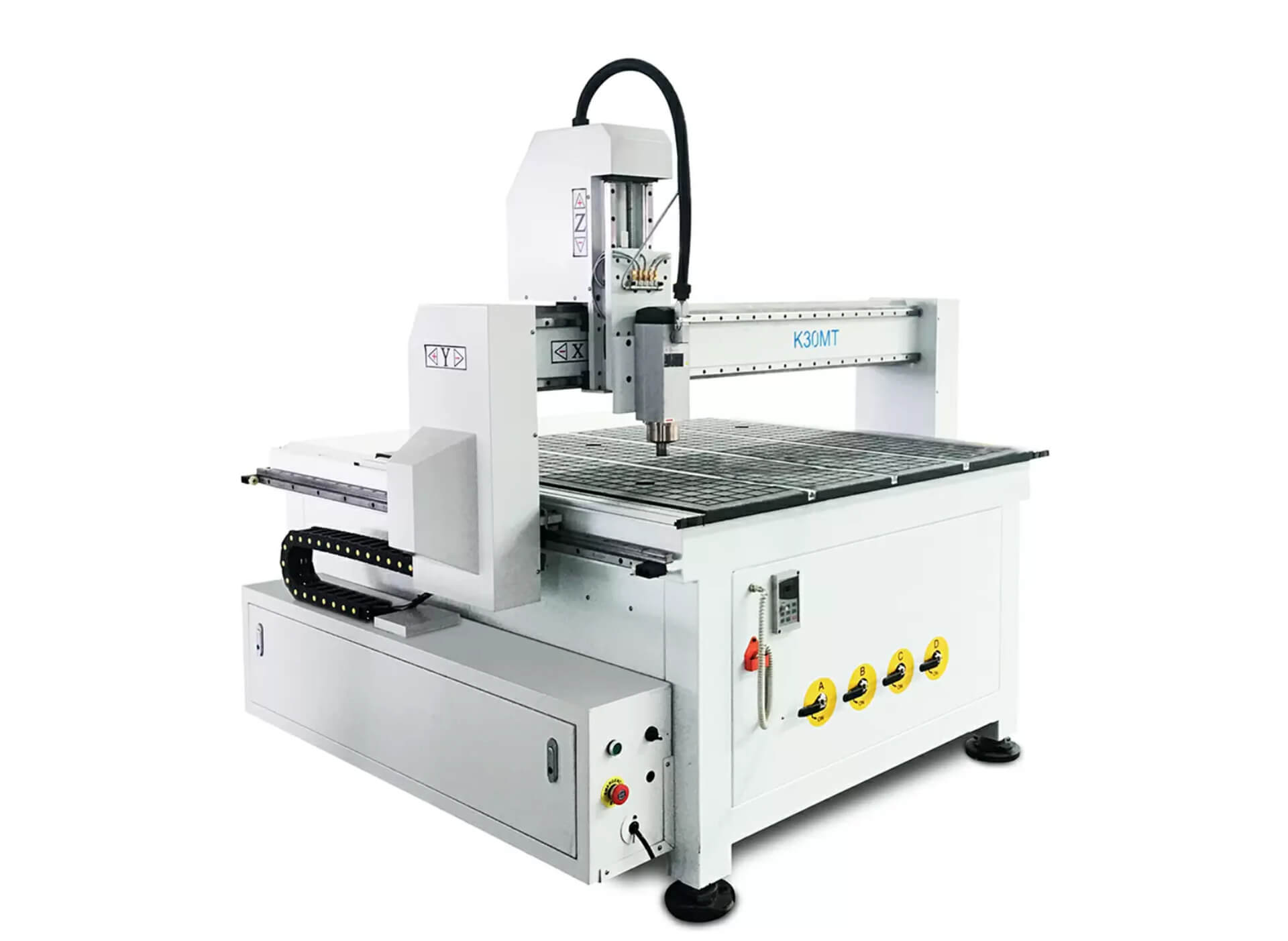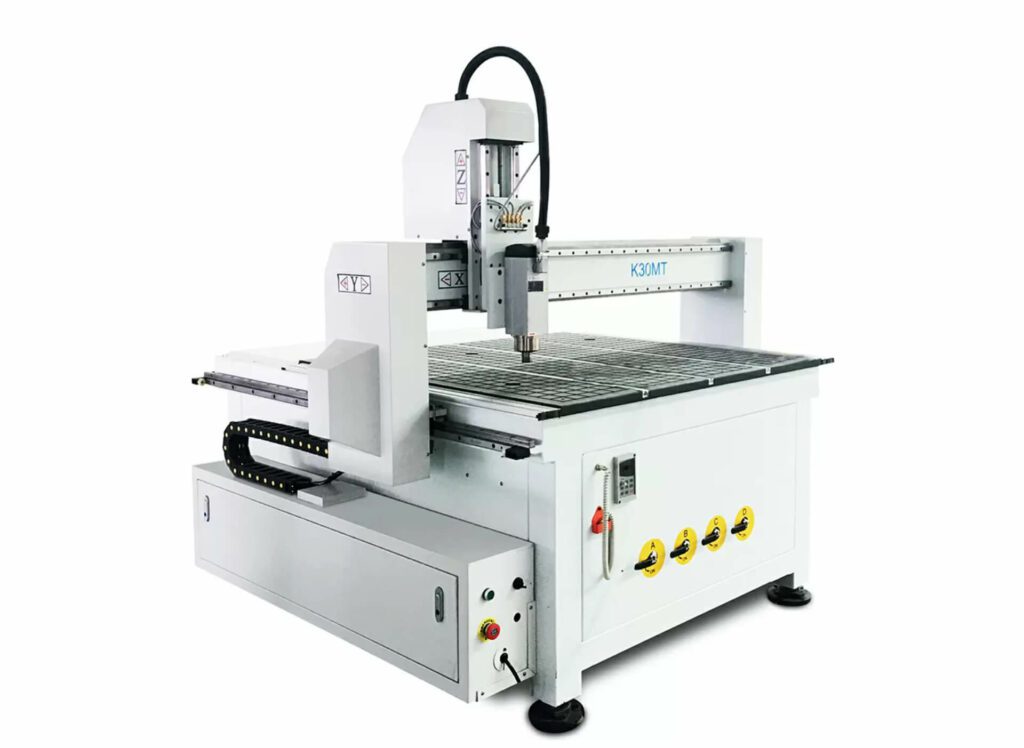 Product Description
K30MT It is popular for prototyping, small batch production or even home workshops, it is a space-saving professional design at an affordable price with great features.The working size can be designed to1200x1800mm /1200x1800mm/1200x2400mm .The 4th axis and the auto tool changers is also available
1.Lightweight design but all in mainstream configuration and Enough to cope for all basic use purpose ,high cost efficiency.
2.Easy operation and maintenance
3. The machine can process a variety of materials, such as wood, acrylic, plastic, light metal.
4. The control cabinet is fixed on the side of the bed to save floor space.
Parameter
| MODEL | K30MT |
| --- | --- |
| | |
| | |
| | |
| | Rack and pinion, gear drive |
| | |
| | |
| | |
| | |
| | |
| | |
| | |
| | |
| | ER20- 3.175mm, 6mm, 12.7mm |
| | |
| | DSP A11 (Digital Signal Processor) |
| | Vacuum table with pumpRotary axisHSD spindleServo motorOther working size |
Accessories and Advantage
Hand controlled system, DSP A11
The machine is controlled by the DSP A11 handheld controller, which ensures that the machine can be operated without a computer.
The task is loaded into the controller's memory when connected to a PC via a USB drive or directly.
3.0kw water cooling spindle
The router spindle is very high precision and liquid cooled . which keeps the spindle at a constant temperature and maintains longevity. It can works in a high speed ,low noise and high precision. The power is 3.0kw ,And their is dust hood fits onto the router spindle .
Linear rails and slice bearings
We use top quality square linear rails with slice bearings on K30MT,which is used to support and guide moving parts, reciprocate linearly in a given direction. Precision is less than 0.02mm, high stability, long service life.
Stepper motors
Good mechanical performance and powerful driver, based on NEMA34 motor and driver, it can achieve a moving speed of 35,000 mm per minute, with an accuracy of 0.01 mm, and a belt reducer with a torque transmission coefficient of 1: 3.

Application
Advertising industry:Signage, Logo ,Badges, Display board, Meeting sign board, Billboard,Advertising filed, Sign making,Acrylic engraving and cutting, Crystal word making, Blaster molding and other advertising materials derivatives making.
Wood furniture industry:Doors, Cabinets, Tables, Chairs, Wave plate, Fine pattern, Guitar….
Artwork and Decoration:wood crafts, gift box, jewelry box.
Other:Relief sculpture and 3D engraving and Cylindrical object.