K4040T is the smallest size of our small engraving machines.
It's very suitable for making wooden handicrafts, small batch production or even home workshops .
K4040T mini cnc router fixed with 1.5kw water cooling spindle and a handheld controller . The movable table is also a feature .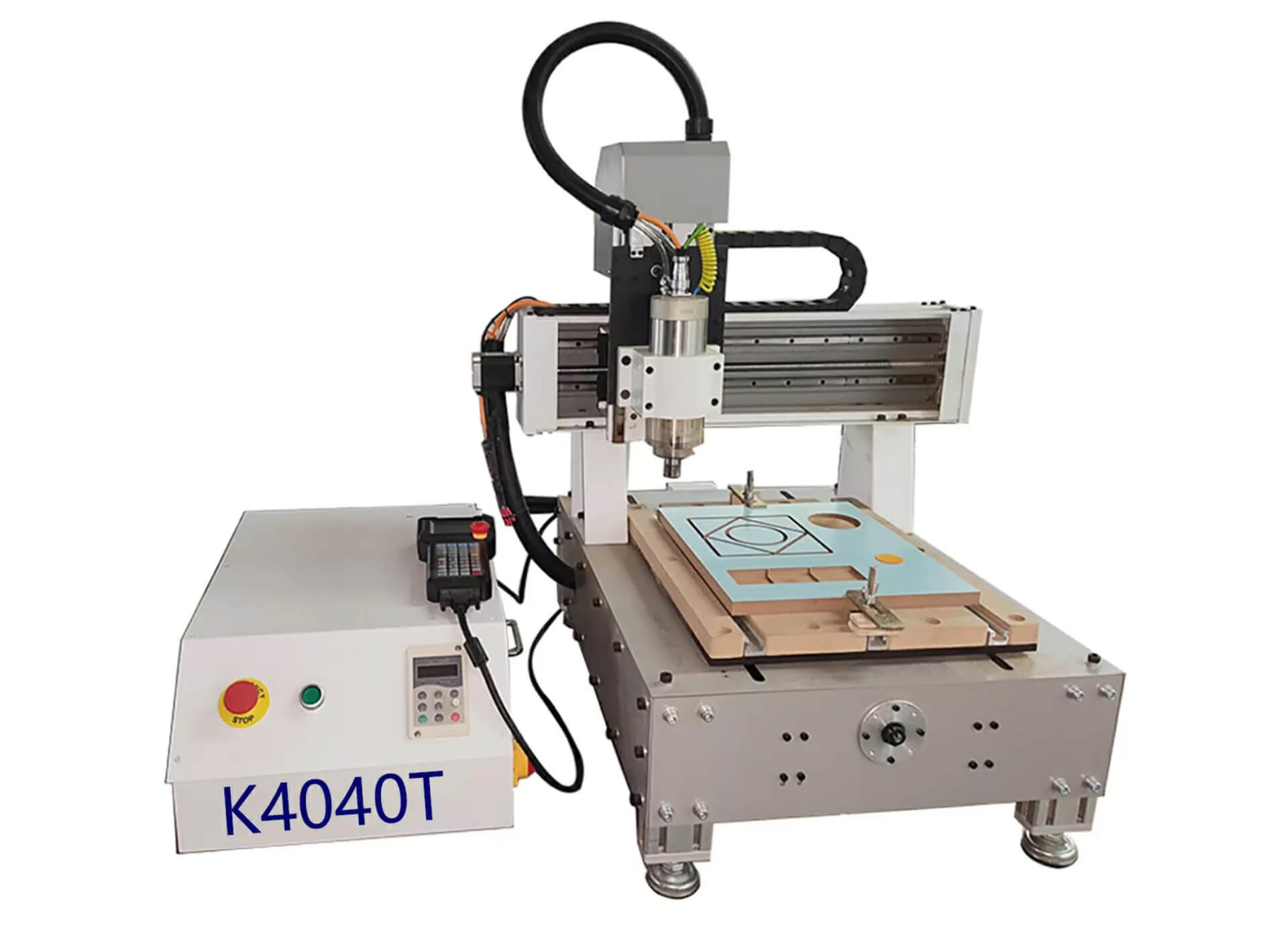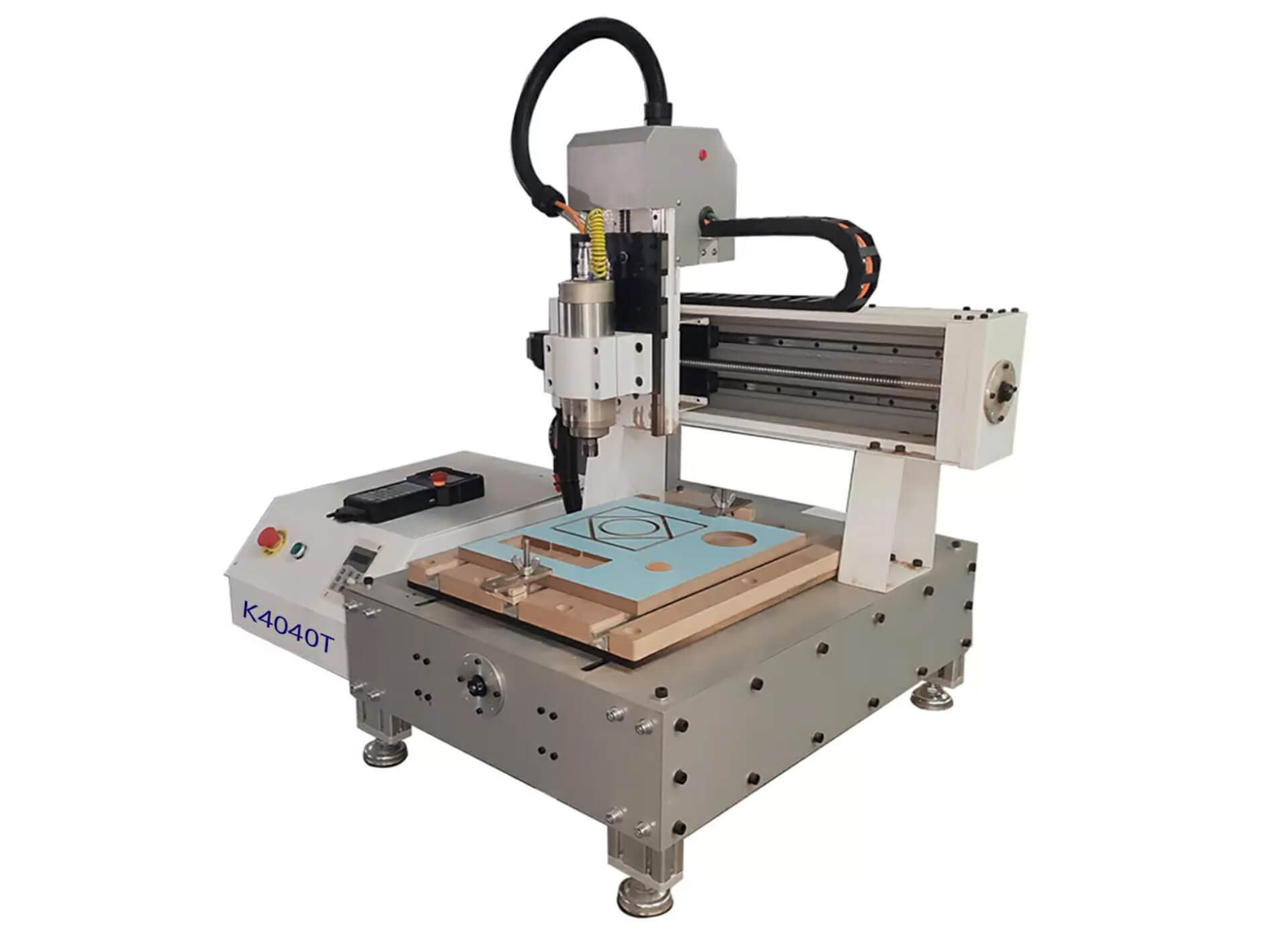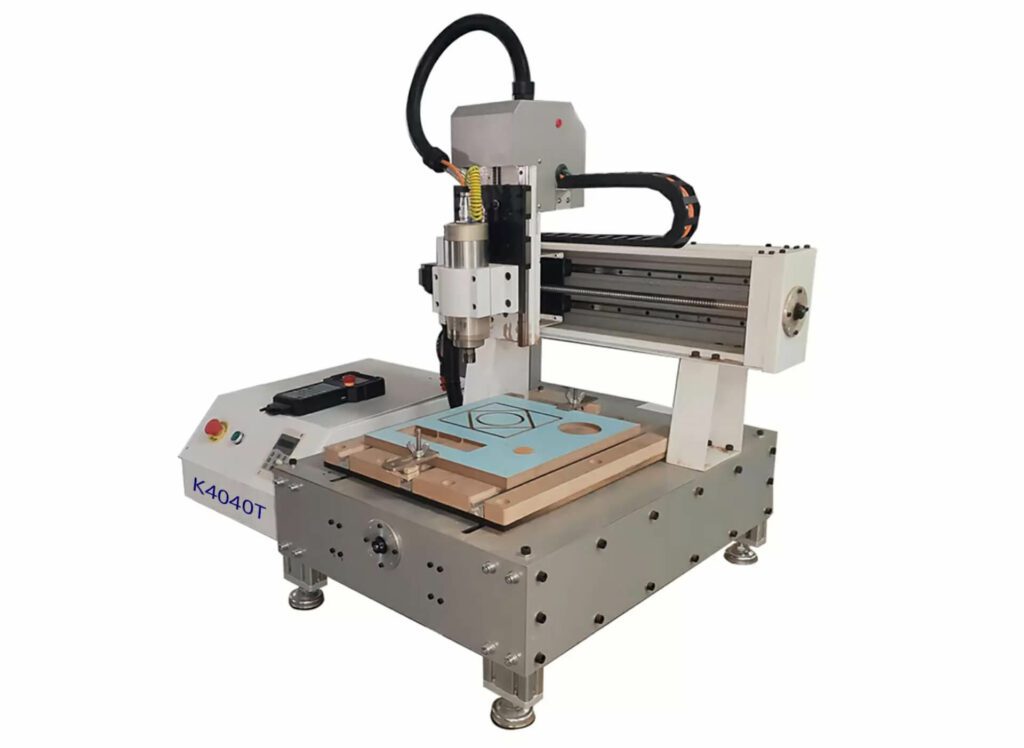 Product Description
K404T it is a space-saving professional design at an affordable price with great features,many enthusiasts like it so much.
The working size can be designed to 400x400x150mm .
The k4040t, with its high accuracy, is the ideal partner,it is a popular professional device in the advertising field and small workshops.
1.The table is a mobile table, which can move back and forth to increase cutting speed and efficiency
2.Ruggedly constructed machine structure. Material is Stress relieved and annealed for deformation free,thus always keep machine accurate.
3.Desktop design saves shipping costs and makes operation more convenient.
4.The unique reality of the 3-axis screw, the machining accuracy is more accurate
Accessories and Advantage
Hand controlled system HD100
There is no need to attach your CNC router to your computer to operate it. Simply transfer your file to the handheld controller via USB storage device. The handheld RichAuto A11 controller is a powerful, lightweight and easy to use controller .
2.2kw water cooling spindle
The router spindle is very high precision and liquid cooled cooled. which keeps the spindle at a constant temperature and maintains longevity.The power is 2.2kw ,And their is dust hood fits onto the router spindle .
3 axis ball screw
This small CNC routers that feature: welded, one-piece steel frames for quick assembly and accurate alignment from the start. The three-axis ball screw design also improves the accuracy of processing .
The dust hood
The dust hood fits onto the router spindle and takes a 4-inch dust hose. It has a hinge side panel for easy access to the router spindle.
Application
Advertising industry:Signage, Logo ,Badges, Display board, Meeting sign board, Billboard,Advertising filed, Sign making,Acrylic engraving and cutting, Crystal word making, Blaster molding and other advertising materials derivatives making.
Wood furniture industry:Doors, Cabinets, Tables, Chairs, Wave plate, Fine pattern, Guitar….
Artwork and Decoration:wood crafts, gift box, jewelry box.
Other:Relief sculpture and 3D engraving and Cylindrical object.