CNC router 6100 is a small footprint machine, machines are manufactured from high quality steel, All frame work and gantry have been precisely engineered to create a robust and solid base for each machine.
The working size can be designed to 600×1000 or 600x1200mm
Controller : DSP A11
Working size:600x900x150mm
Spindle:2.2kw water cooling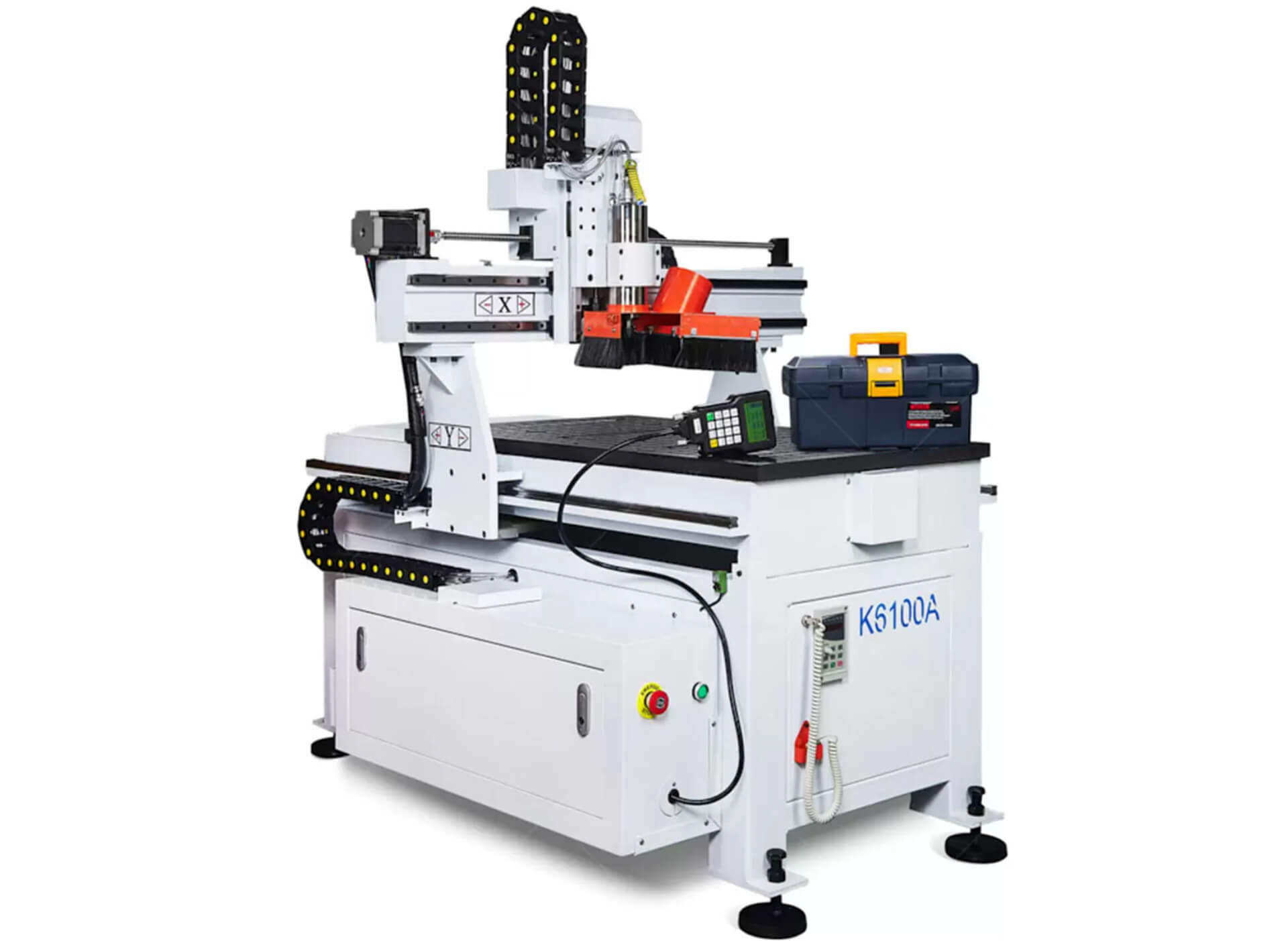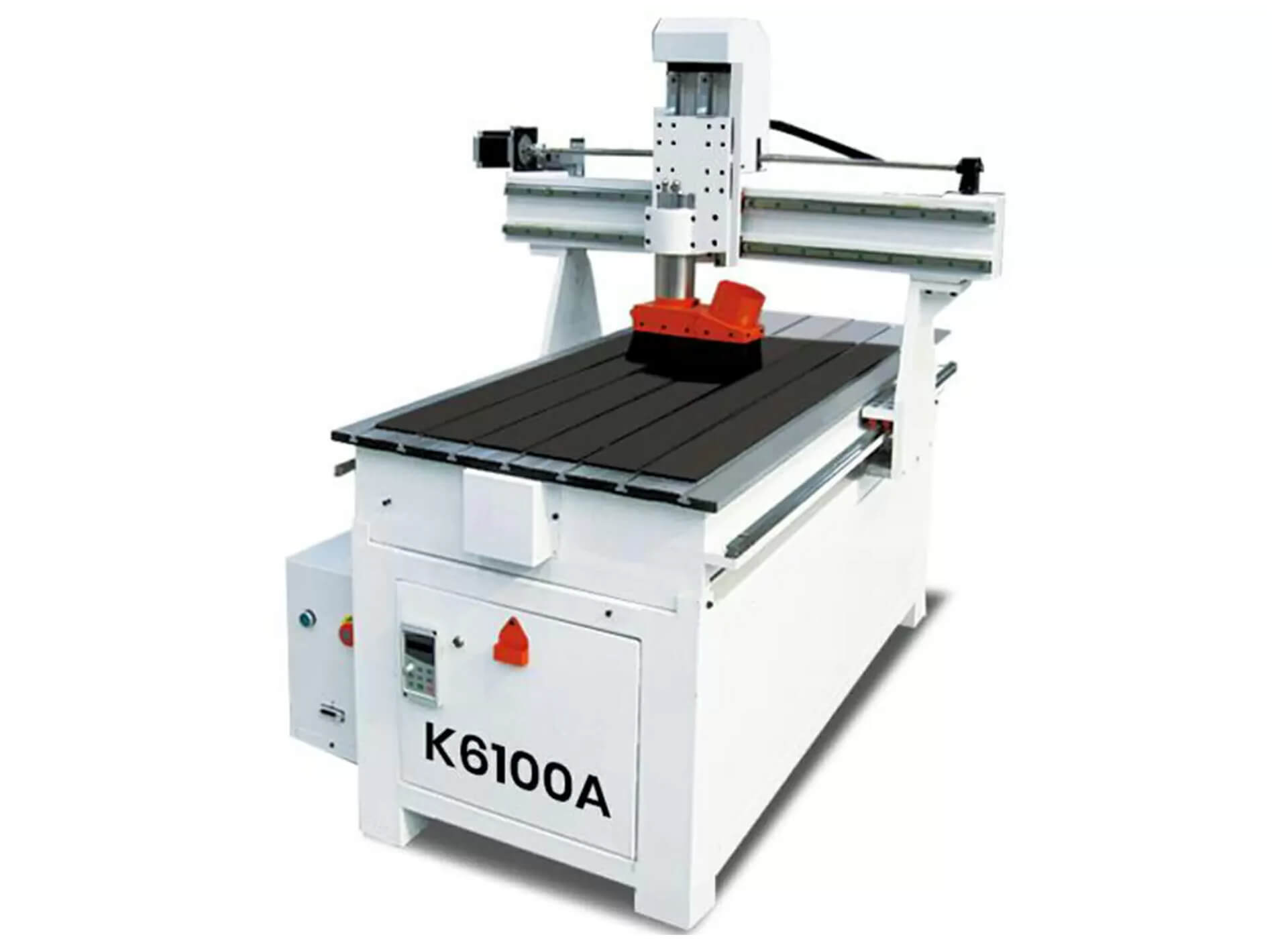 Product Description
K6100A is the heaviest of our small engraving machines .
It is popular for prototyping, small batch production or even home workshops,
it is a space-saving professional design at an affordable price with great features.
The 4th axis and the auto tool changers is also available .
1.Cast steel structure makes the body more stable and high precision Germany ball screw.
2. It is good at engraving on brass, aluminum,plastic,acrylic and MDF etc,with high precision, It can meet different kinds of engraving.
3. It has the excellent performance with the features of recarving after stop and the power failure restoring.
4. It is easy to learn and operate the control system and master the application in a short time.

Parameter
MODEL
K6100A

600x1000x200mm | 600X1200X200mm

2.2kw water cooling spindle

T-slot table with mechanical clamps

Linear 3 pcs auto tool changer

600x1200x150mm working size4 axis rotary device3.Vacuum table
Accessories and Advantage
Hand controlled system, DSP A11
There is no need to attach your CNC router to your computer to operate it. Simply transfer your file to the handheld controller via USB storage device. The handheld RichAuto A11 controller is a powerful, lightweight and easy to use controller.
2.2kw water cooling spindle
The router spindle is very high precision and liquid cooled cooled. which keeps the spindle at a constant temperature and maintains longevity.The power is 2.2kw And their is dust hood fits onto the router spindle .
Frames
This small CNC routers that feature: welded, one-piece steel frames for quick assembly and accurate alignment from the start. The three-axis ball screw design also improves the accuracy of processing.
Rails and motor
The high-precision stepper motor and Taiwan guide rail make the machine run faster and the processing is more perfect,Main types of processing:engraving,cutting,3d milling ,drilling etc .

Application
Advertising industry:Signage, Logo ,Badges, Display board, Meeting sign board, Billboard,Advertising filed, Sign making,Acrylic engraving and cutting, Crystal word making, Blaster molding and other advertising materials derivatives making.
Wood furniture industry:Doors, Cabinets, Tables, Chairs, Wave plate, Fine pattern, Guitar….
Artwork and Decoration:wood crafts, gift box, jewelry box.
Other:Relief sculpture and 3D engraving and Cylindrical object.