Our AE2800-1F side drilling machine is specially developed for side hole drilling and slotting.Body adopts an overall thick-walled all-steel structure design,high strength and smooth operation. After annealed at high temperature,long-term high-speed operation deformed free and maintains high accuracy.Then to the pentahedron machining center to ensure accuracy.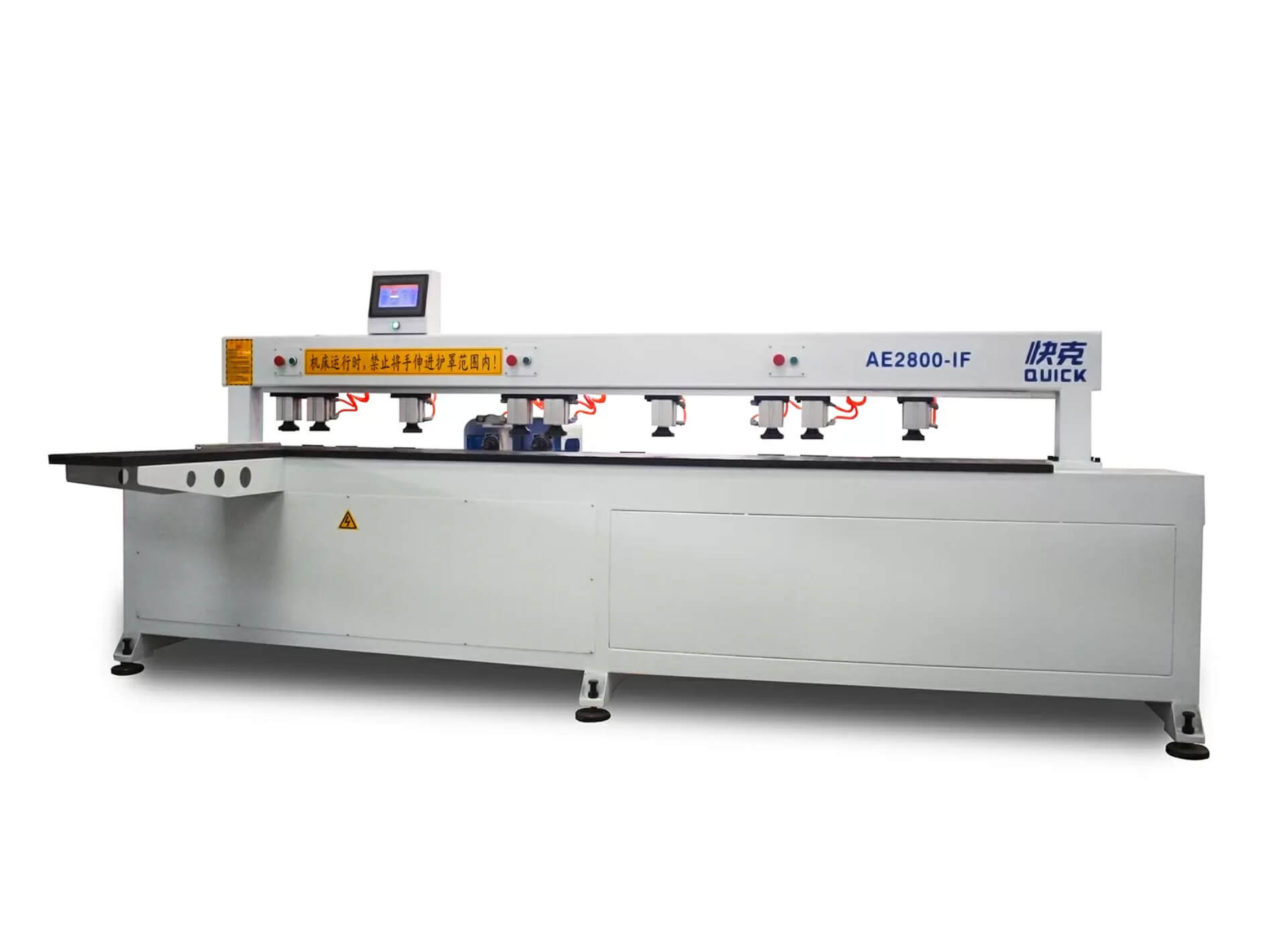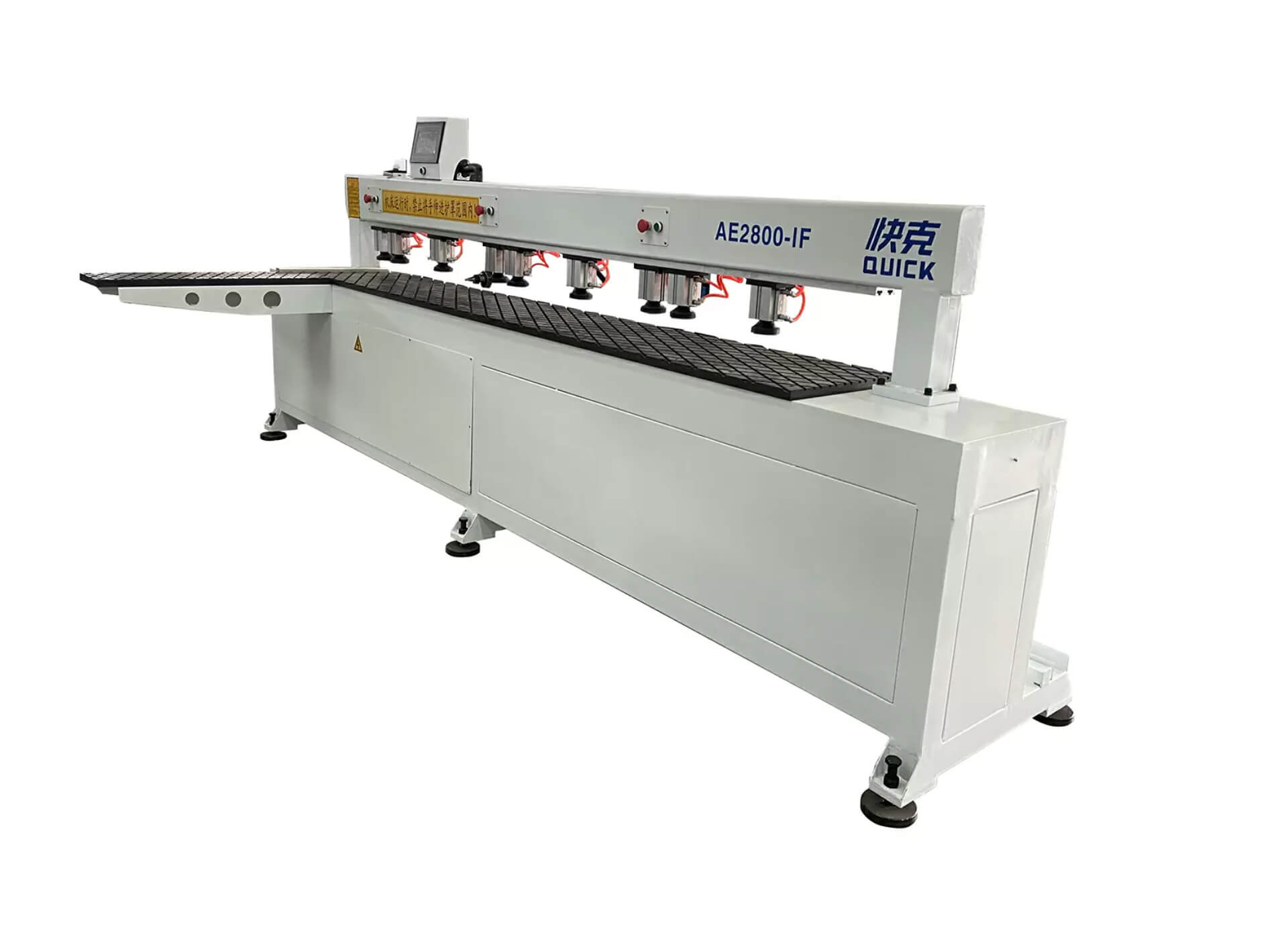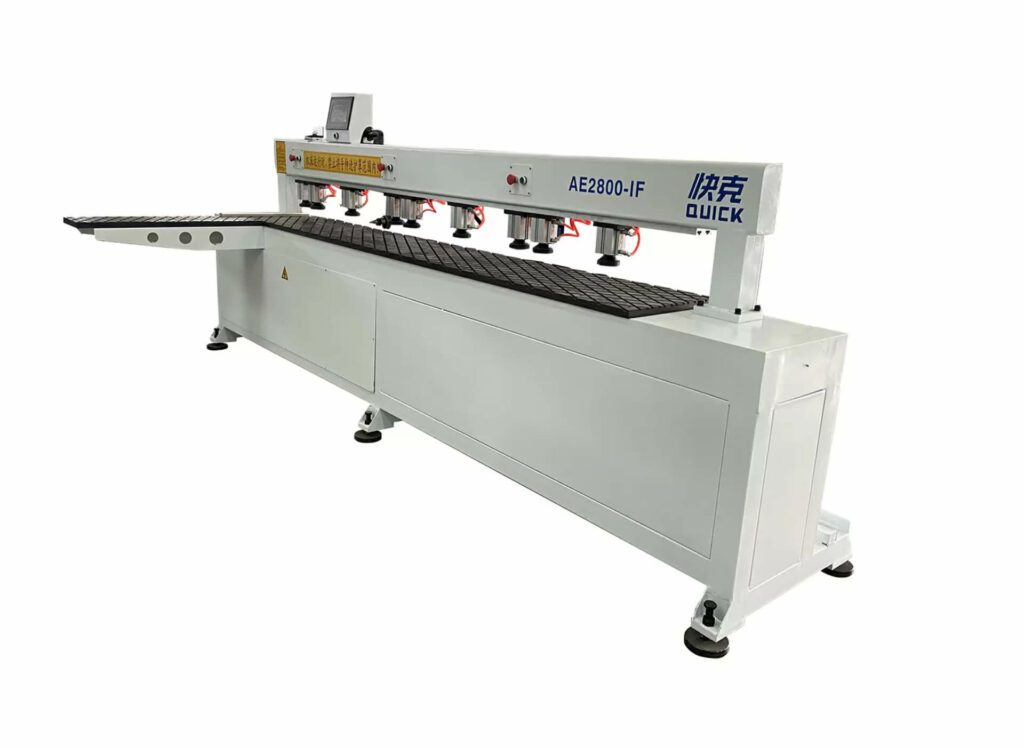 Product Description
The machining center AE2800-1F is available for precise horizontal panel drilling from all sides at high speed. The horizontal drill holes are automatically provided on a horizontal CNC machining center. The previously labelled workpiece is conveniently scanned by a barcode reader. The DDX nesting software already provided the necessary data when the nest was created. Thanks to an optoelectronic switch, drilling is performed automatically after the plate is positioned on the worktable.Side positioning cylinders and a telescopic side alignment device support the positioning and fixing of the panel on the worktable. Top pressure cylinders press firmly against the plate surface – this combination ensures high-quality drilling results.

Parameter
MODEL
AE2800-1F

Heavy Structure Welded Steel, 5-side milled

Rack and pinion, gear drive

Quick CNC controlling system
Accessories and Advantage
wo 3.5KW air cooling spindle
Two 3.5KW air-cooled spindles are used for drilling and slotting, fast speed and high efficiency. The air-cooled spindle cools quickly, does not require an external pump, is less affected by the environment, and can be processed for a long time
Pressing device
Using air cylinder control, precise positioning, can firmly press the plate
PVC vacuum table
This is a specially designed table, PVC vacuum table has better sealing performance and better adsorption,The double-layer design also has the advantage of being strong and not deformed
Quick CNC controlling system
Large storage space
Perfect U disk compatibility
Fast reading speed
Automatic scheduling function, import all files at once and process in order
High anti-jamming intensity
Application
Advertising industry:Signage, Logo ,Badges, Display board, Meeting sign board, Billboard,Advertising filed, Sign making,Acrylic engraving and cutting, Crystal word making, Blaster molding and other advertising materials derivatives making.
Wood furniture industry:Doors, Cabinets, Tables, Chairs, Wave plate, Fine pattern, Guitar….
Artwork and Decoration:wood crafts, gift box, jewelry box.
Other:Relief sculpture and 3D engraving and Cylindrical object.