R Series
Three-chuck Tube Laser Cutting Machine 3000-6600W
Flying Cutting with Space Leapfrog
6600W Raycus Lasers at Unchanged Price as 6000W
Takigi Tube Nest Nesting Software
Cutting Capacity

Length of Tube 12000mm

Weight of Single Tube 600kg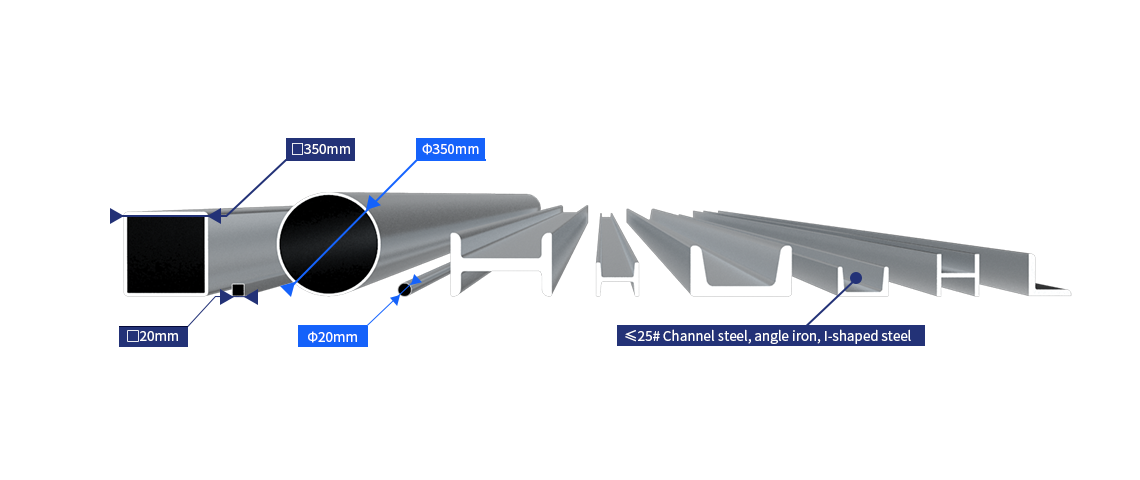 HSG-X9000 Bus CNC System
21.5-inch touch screen with concise interface
Real-time monitoring of core components and early warning if abnormal
Simple lines in favor of low failure rate
Auxiliary functions incl. tube error detection, welds check
Rich tube cutting library
* Bus refers to data transmission mode via on-site bus control system.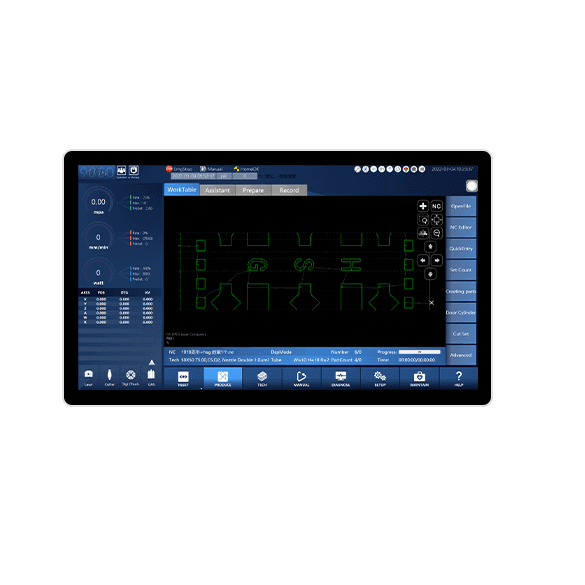 Three Full-automatic Pneumatic Chucks
* One-key automatic centering, adjustable clamping force, dust-proof design
* Reduce cutting scraps and improve material utilization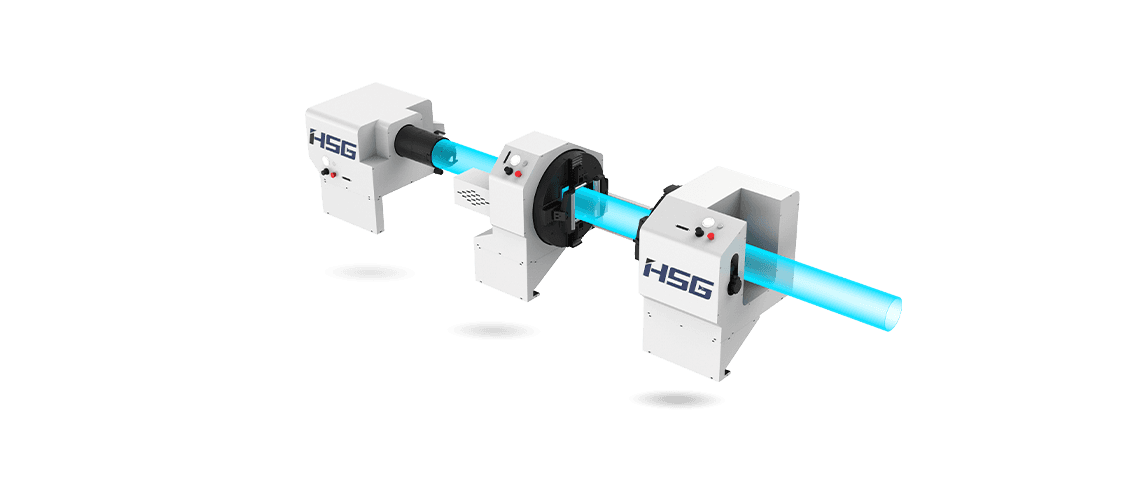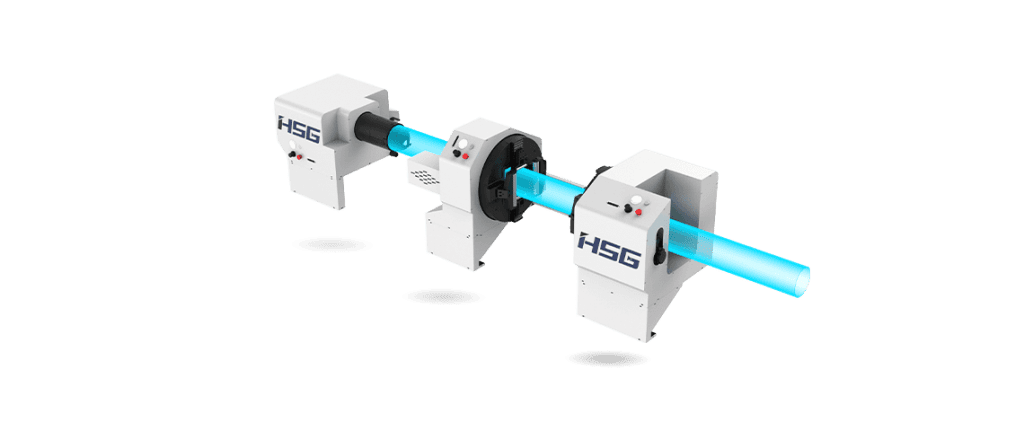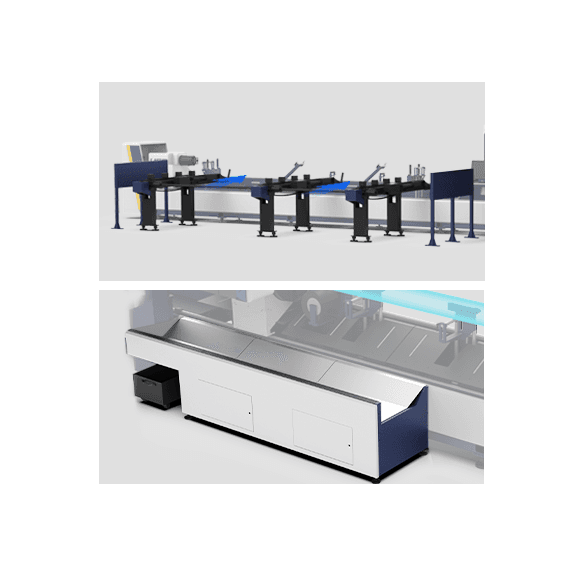 Labor-saving Configurations
Automatic Multi-tube Loading Device (Optional)
Load many tubes synchronously, tube length 5800-12000mm
Unloading Device (Default)
The machine comes standard with 4000mm unloading device, incl. supporting bracket and feeder used for supporting tubes to be cut. 9000mm unloading device is also provided as optional features.
Technical Parameter
MODEL
R7024
R9035

X/Y-axis Positioning Accuracy

X/Y-axis Repositioning Accuracy

Cutting Capacity of Round Tube

Cutting Capacity of Square Tube

Overall Dimensions (L*W*H), with Loading Device
* Machine appearance, technical parameters, function description, data comparison shown in this page are from HSG in-house laboratory. All testing results and experimental data shall be subject to real machine.
Cutting Samples