We offer the industry's most advanced and comprehensive selection of 5-axis machine configurations to give you the best cost of ownership as well as endless part-processing capabilities.with 5 axis cnc router you can process five sides of a part in a single setup.
According to the products you are processing, you can choose one table or double tables. table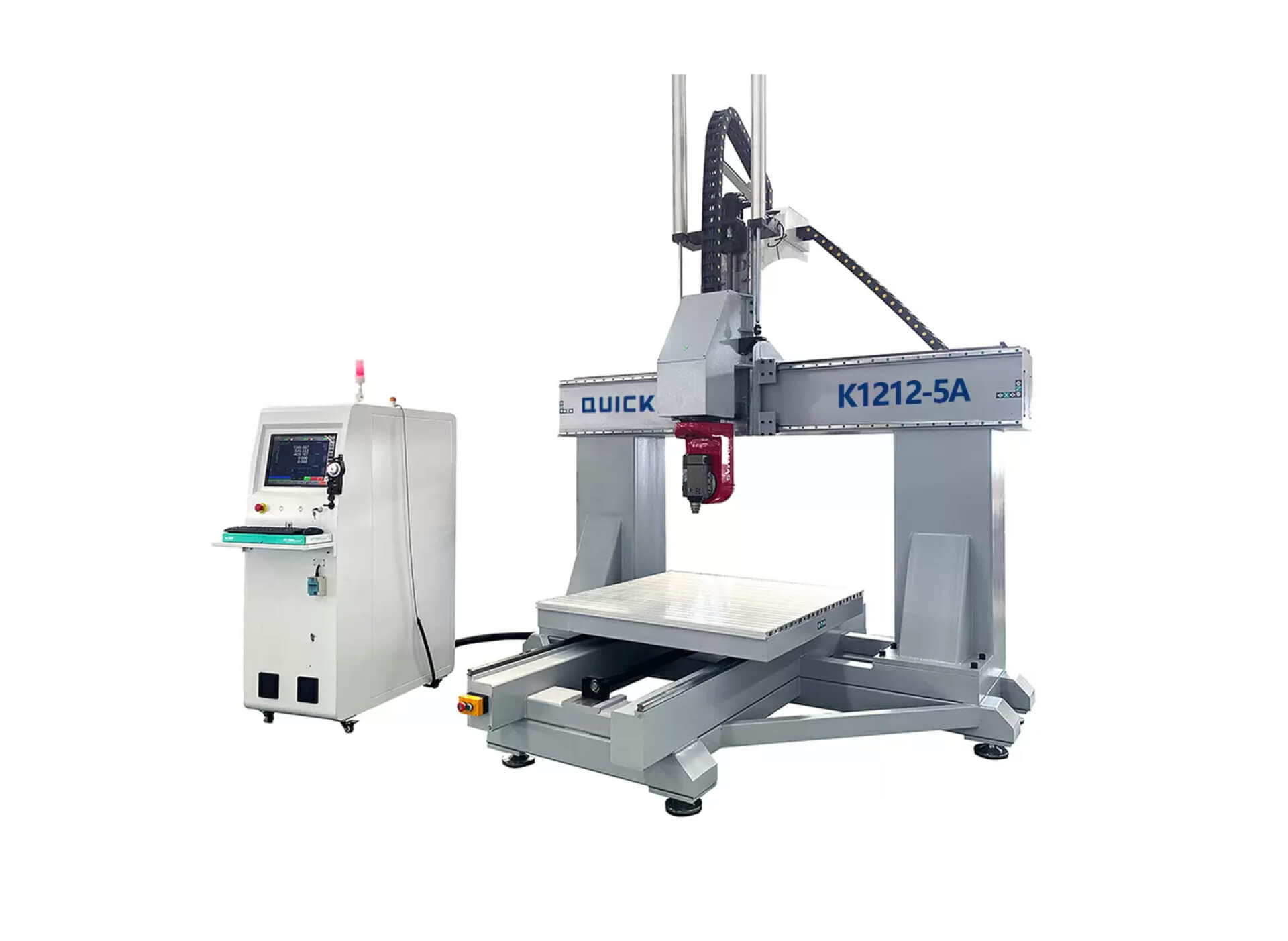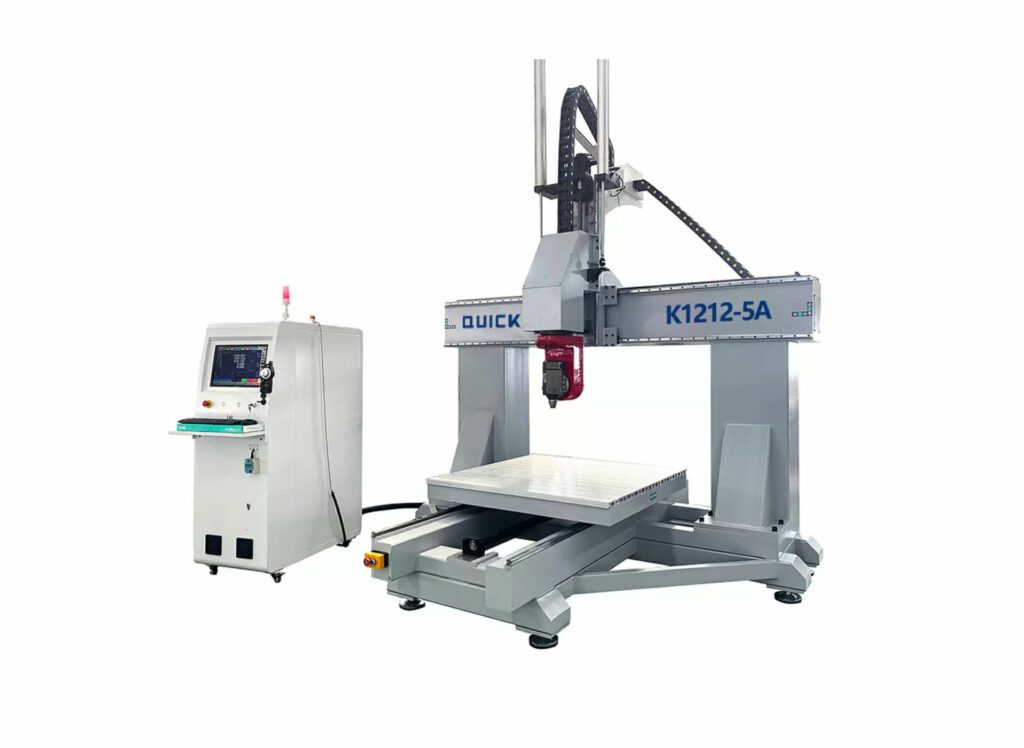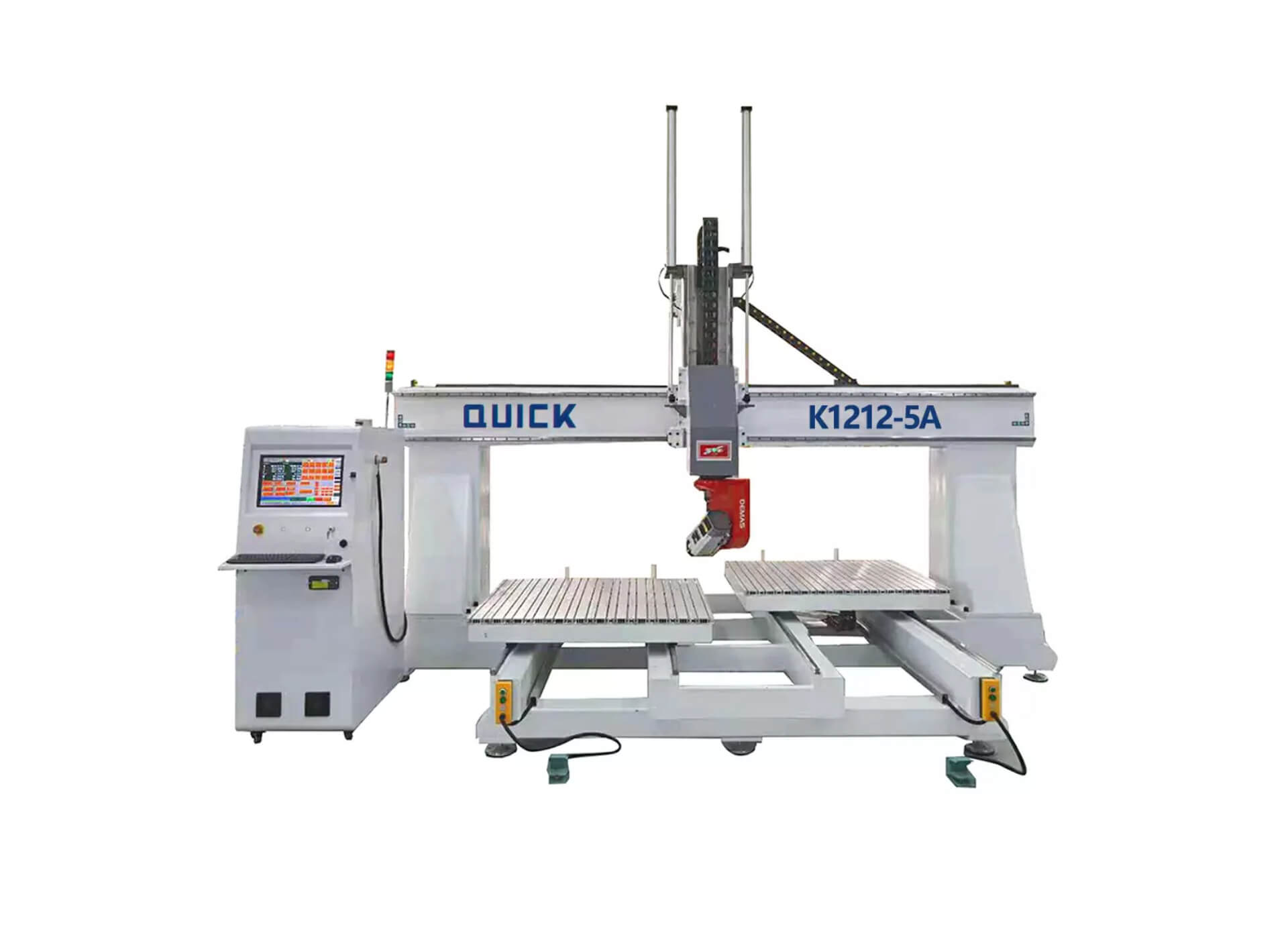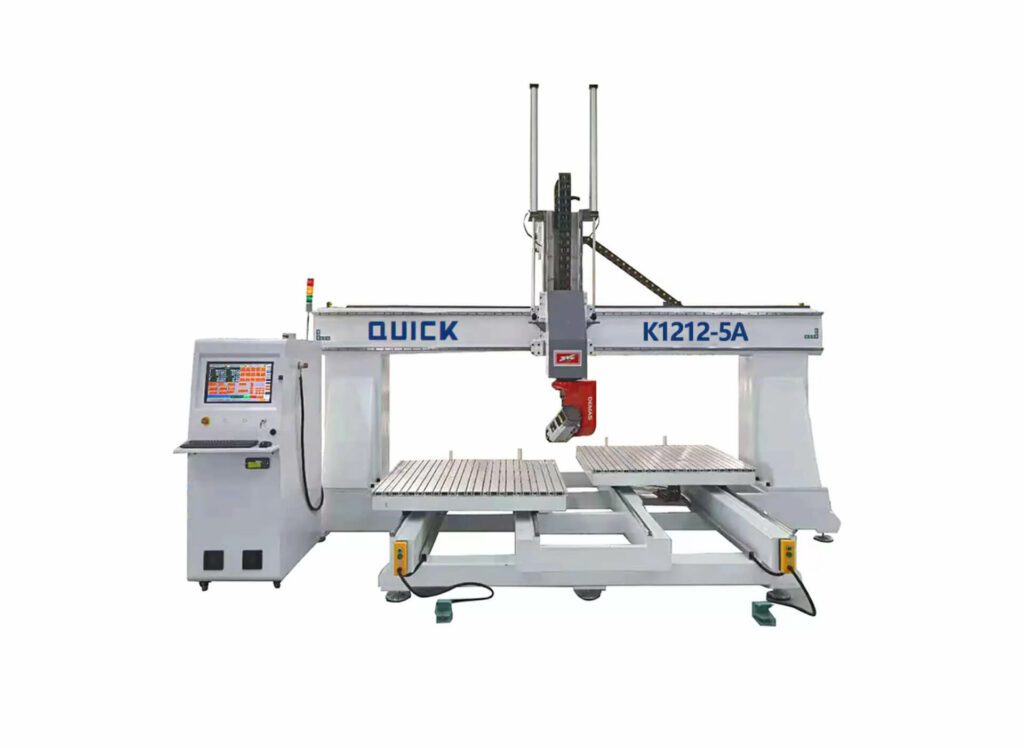 Product Description
We offer the industry's most advanced and comprehensive selection of 5-axis machine configurations to give you the best cost of ownership as well as endless part-processing capabilities.with 5 axis cnc router you can process five sides of a part in a single setup.
According to the products you are processing, you can choose one table or double tables
Parameter
MODEL
K1212-5A

1200*1100*800mmOR 1200*1100*800mm*2

rack and pinion,gear drive/Taiwan

Carousel 8pcs tool changers

SYNTEC 5 AXIS control system

Vacuum table2.Vacuum pump3.double working table
Accessories and Advantage
The high-performance electrospindles allow a host of different materials (plastic, resin, compound and aluminium) to be machined.
Specific 5-axis SYNTEC controller for woodworking has multi-five axis compensation, Rotation tool center point feature (RTCP) and various serial communication methods such as Mechatrolink III, Mechatrolink II, EtherCAT, RTEX. With powerful 5-axis function and various serial communication methods, clients can choose more flexible.
Equipped with many kinds of motor Multiple encoder communication interface support Fast and accurate processing through high speed serial communication and host controller
9KW automactic tool changing spindle
Large magazine capacity for performing all types of machining operation

Application
Advertising industry:Signage, Logo ,Badges, Display board, Meeting sign board, Billboard,Advertising filed, Sign making,Acrylic engraving and cutting, Crystal word making, Blaster molding and other advertising materials derivatives making.
Wood furniture industry:Doors, Cabinets, Tables, Chairs, Wave plate, Fine pattern, Guitar….
Artwork and Decoration:wood crafts, gift box, jewelry box.
Other:Relief sculpture and 3D engraving and Cylindrical object.